What can I do with a career in...?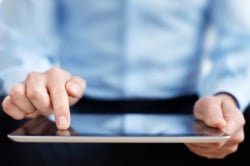 These resources and links to quality websites will help you generate some ideas on what types of jobs you could perform based on the degree you are studying.
Thinking about and exploring the range of career options open to you is the best way to get your career going. People who have gone on to have 'successful' careers do a number of things:
they are open to change and opportunities and are prepared to take risks
they research and explore a range of possibilities
they talk to people about their career, they network, and they seek support from a careers adviser or a mentor
Information Resources
Use these websites to find careers information such as job requirements, salary information and labour market trends.
Career profiles
Read about careers in your discipline area. Includes information about starting salaries for graduates and links to professional associations.
What do people do in their job?
A website where you can explore a range of interesting jobs. Watch video interviews with people doing that job and find out information to get you started in that job.
Labour Market Information
For hundreds of different jobs, you can read a short description of the work, find out average wages, job prospects, and a comprehensive list of technical and employability skills required to perform that type of job.
Researching career options
Below are a few tips on how to go about researching jobs that you could perform based on your degree.
Tip 1: Look at the areas of work that other graduates have gone into
Look at the career profiles of La Trobe graduates. You can do this by using LinkedIn's Alumni tool. You'll need a LinkedIn account, and once you are logged in, you can look at the types of jobs, industries and companies that La Trobe graduates have gone on to work in. You can use this research tool to find professionals to connect with - perhaps even find yourself a mentor or someone to conduct an informational interview with!
Tip 2: Find jobs that match my skills
Search for jobs based on criteria such as your study major or the strongest skills you have developed (like teamwork, analytical, problem-solving). Visit Seek or CareerOne and enter the skill or study major into the keyword search field. You will find a range of jobs matching your skills including those that you never knew existed. Use the data you gather through this exercise to identify a few career areas that may interest you, and do some further research to learn more.
Tip 3: Consider further study to develop skills and expertise in a specific field
Postgraduate study can be an effective strategy for students who have a generalist undergraduate degree (like Arts, Law, Science, Health Science, Psychological Science) to pursue a career in a specific field. Or you may wish to combine your undergraduate degree in one area with a postgraduate course in another field, e.g., by combining a Bachelor of Biological Science with a Graduate Diploma in Counselling to have the skills to work as a counsellor working with clients dealing with a genetically inherited disease.
Find a La Trobe University Course
Studying at TAFE is another way to develop practical skills that enhance your undergraduate studies. For example, you could complete a Certificate IV in Training and Assessment to work as a trainer in your industry or to teach in your discipline area in a TAFE institution.
Talk to someone
Once you have done a bit of research using the above resources, unpacking that information with a careers adviser or a mentor can be very helpful.
Careers advisers
Mentor
The Career Ready Mentoring program is designed to match you to a member of La Trobe's alumni community or someone working in industry. We have options for a one-off Career Conversation or a 16-week mentoring program.