Connect with a La Trobe Leader
Set yourself up for success and connect with a La Trobe Leader today!
La Trobe Leaders are experienced students who are here to help you explore your campus, connect you with support services, and provide you with advice about university life. Our mentoring program commences in orientation week and runs for the first 6 weeks of semester.
Registrations for Semester 1, 2024 open in February 2024.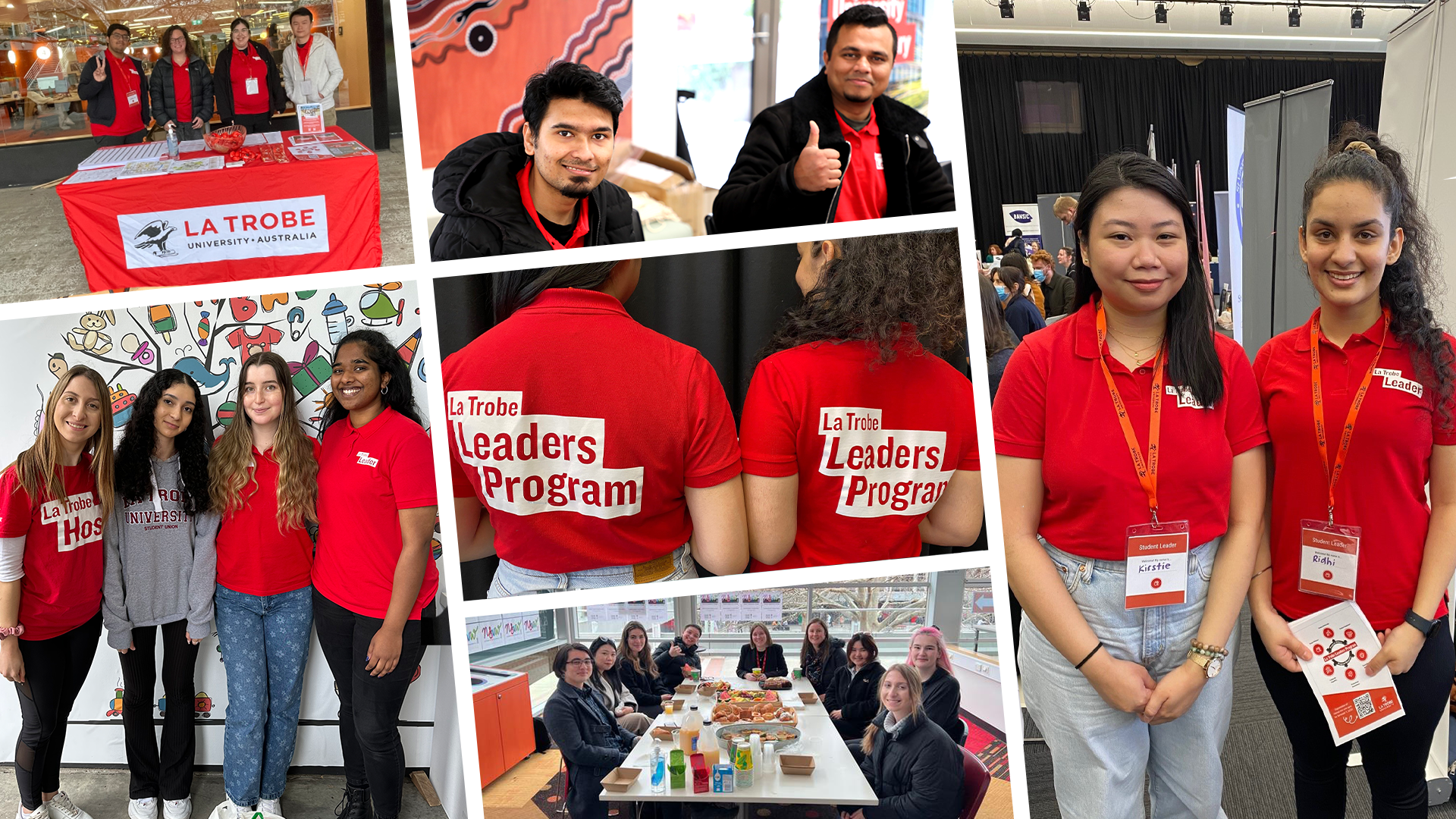 Program aims
To help you settle into university life
To connect you with the La Trobe community
To provide you with relevant resources and support
Program format
An introduction to the program during orientation
Small group meet ups between the mentor and mentees
One-to-one email communication (a minimum of 3 emails per semester)
An end of program event as a wrap up and thank you
If you have any questions about the program, please contact the Student Partnerships team at leaders@latrobe.edu.au