Overseas short programs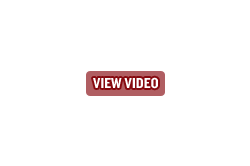 New programs for 2021 now available!
Virtual Programs: While overseas travel is currently restricted, there are opportunities for you to gain important international experience through a range of virtual programs with our partners. You can develop practical, career-building and intercultural skills by taking advantage of these programs. See below for the full list of available programs.
Short programs are a great way to spend your break from university, gain an overseas experience without disrupting your course structure and you could get credit toward your degree! You have the option to participate in various short programs:
Internships
Short term programs including Academic-led Study Tours, Partner Programs and Third Party Programs
Clinical placements
Costs will vary from program to program and by getting credit in your degree, you are eligible to receive a mobility grant from La Trobe Abroad. Please see the Program funding and costs section for further information regarding funding available for short programs.
PG Research Students: Please add to your OSP Application a one page statement explaining how the overseas program will impact your research and list any other funding you are receiving. A letter of support from your Supervisor. Evidence from the Graduate Research School (GRS) indicating you have completed their travel process. Applications will be assessed on a case-by-case basis for $500 mobility grants and will depend on available funding.