Orientation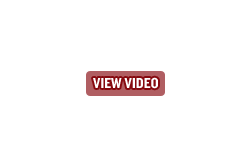 Orientation is your opportunity to experience your La Trobe community first hand - meet new friends in your course, explore your campus and learn everything you need to hit the ground running!
Whether you're an international student coming early to register or you're a local starting your first year of uni, find the right dates for you and then follow the steps below to get the most out of your Orientation.
Orientation at your campus
Getting ready
Plan
Orientation Planner
Check the Orientation Planner in December for information about your Orientation program.
Plan your day online with our Orientation Planner. Check out your Orientation activities and build a personalised schedule to bring with you.
Get the App
Prefer to plan on the go? Download the Orientation app to your mobile device to have the events schedule at your fingertips on the day. NOTE: the app is not compatible with tablets.
Getting around
Transport - Find the best transport options to campus and car parking information.
Lost on Campus app - Download this app for help finding your way around campus.
Prepare
Getting involved
During O-Week, the whole La Trobe community comes out to play! You can:
Meet fellow students
Join a student club or society
Join a sports team
Get your student card
Explore the library
Check out your student organisation
Find a favourite cafe
Connect
Connect with a mentor
We strongly encourage you to sign up to be paired with a Connect Mentor. They are students who can help you navigate the University and campus and give you support in your critical first six weeks. Having a Connect Mentor will make things much easier for you.
Look for staff wearing 'Ask Me' lanyards
Our staff community will also be around during Orientation to help you to get started on campus. If you see someone wearing an 'Ask Me' lanyard, feel free to go up and ask them for directions or information, or even just to introduce yourself!
Share