Orientation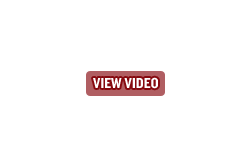 Orientation is your opportunity to experience your La Trobe community first hand - meet new friends in your course, explore your campus and learn everything you need to hit the ground running!
Whether you're an international student coming early to register or you're a local starting your first year of uni, find the right dates for you and then follow the steps below to get the most out of your Orientation.
Orientation at your campus
Melbourne
Bendigo
Albury-Wodonga
Mildura
Shepparton
International students
International registration
Mon 16 - Wed 18 Feb
International registration
Thu 19 - Fri 20 Feb
International registration
Thu 26 - Fri 27 Feb
TBC
TBC
Orientation - International specific
Mon 23 Feb
Orientation - International specific
Mon 23 Feb
All students
Orientation
Tue 24 - Fri 27 Feb
Orientation
Tue 24 - Thu 26 Feb
Orientation
Thu 26 - Fri 27 Feb
Orientation
Thu 26 Feb
Orientation
Wed 25 - Thu 26 Feb
Getting ready
Plan
Orientation Planner
Use the Orientation Planner online system (available in Dec) to check out the events before the day and build a personalised schedule to bring with you.
Get the App
Prefer to plan on the go? Download the Orientation app to your mobile device to have the events schedule at your fingertips on the day.
Getting around
Discover
Getting involved
During O-Week, the whole La Trobe community comes out to play! You can:
Meet fellow students
Join a student club or society
Join a sports team
Get your student card
Explore the library
Check out your student organisation
Find a favourite cafe
Connect
Connect Mentors
We strongly encourage you to sign up to be paired with a Connect Mentor. They are students who can help you navigate the university and campus and give you support in your critical first six weeks. Having a Connect Mentor will make things much easier for you.
Share