Our Vision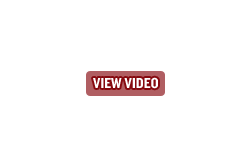 La Trobe will be a University known for its excellence and innovation in relation to the big issues of our time, and for its enthusiasm to make a difference. La Trobe will be one of the top three Universities in Victoria, one of the top dozen nationally and one of the top 300 internationally.
23 June 2014: Read our recent announcement about our plans to revitalise and renew our teaching and research activities.
In this interview Vice-Chancellor, Professor John Dewar, discusses the launch of Future Ready (PDF 3MB), our five year strategic plan.
Future Ready: Strategic Plan 2013 - 2017
Our strategy
We will:
Identify a small number of areas of research that address issues fundamental to the future of human societies and their environments in which we will be amongst the best in the world
Develop attractive and relevant curriculum and student experiences, the La Trobe Framework, to attract creative and independent thinkers from all walks of life, cultures and backgrounds with a passion for challenging the status quo and driving change
Seek game changing partners for our teaching and research, especially in our Research Focus Areas and Hallmark Programs
Engage deeply with Melbourne's north and promote educational opportunity in Victoria's regions
Key enablers
We will:
Grow from 26,000 to 33,000 students (EFTSL)
Attract and retain the best teachers, researchers and professional staff
Operate sustainably and ethically
Implement the outcomes of the Radical Learning Project
Turn our Bundoora campus outwards so that we can engage more effectively with our community
Develop deep and mutually beneficial partnerships with schools and TAFEs across all our campuses
Improve effectiveness and efficiency in the use of resources to support the core activities of teaching and research
Future Ready Strategy Refresh - 2015
A Consultation Draft of a refreshed Future Ready 2013-2017 strategic plan was released by the Vice Chancellor on 16 July 2015.
The Consultation Draft is the result of considerable work and reflection by the University's Senior Leadership Group, and has been approved for the purposes of consultation by the La Trobe University Council.
It includes a new vision and a new strategic focus on the four pillars of a distinct La Trobe: outstanding student experience, student employability, research excellence and brilliant basics.
The Consultation Draft also refines goals and targets, describes the University focus on our regions, and defines the University culture to 'be the difference'.
For more information please email futureready@latrobe.edu.au
Downloads
Implementation updates
The Future Ready implementation report details our progress of implementing the strategic plan.
We will become a livelier and stronger university, whilst retaining our relevance and remaining true to our ideals.
Our five organisational values guide everything we do.
Our graduates will be work ready, world ready and future ready.
Research is important in developing our reputation as a university committed to solving global problems and improving the welfare of human societies.
We will contribute to the sustainable growth of our professional and place-based communities in Melbourne's north, in Bendigo, Greater Shepparton and the Murray-Darling Basin, and in the Asia-Pacific region.
Successful implementation of this Strategic Plan requires us to change the way we do things.
Details on the implementation process of our strategic plan.