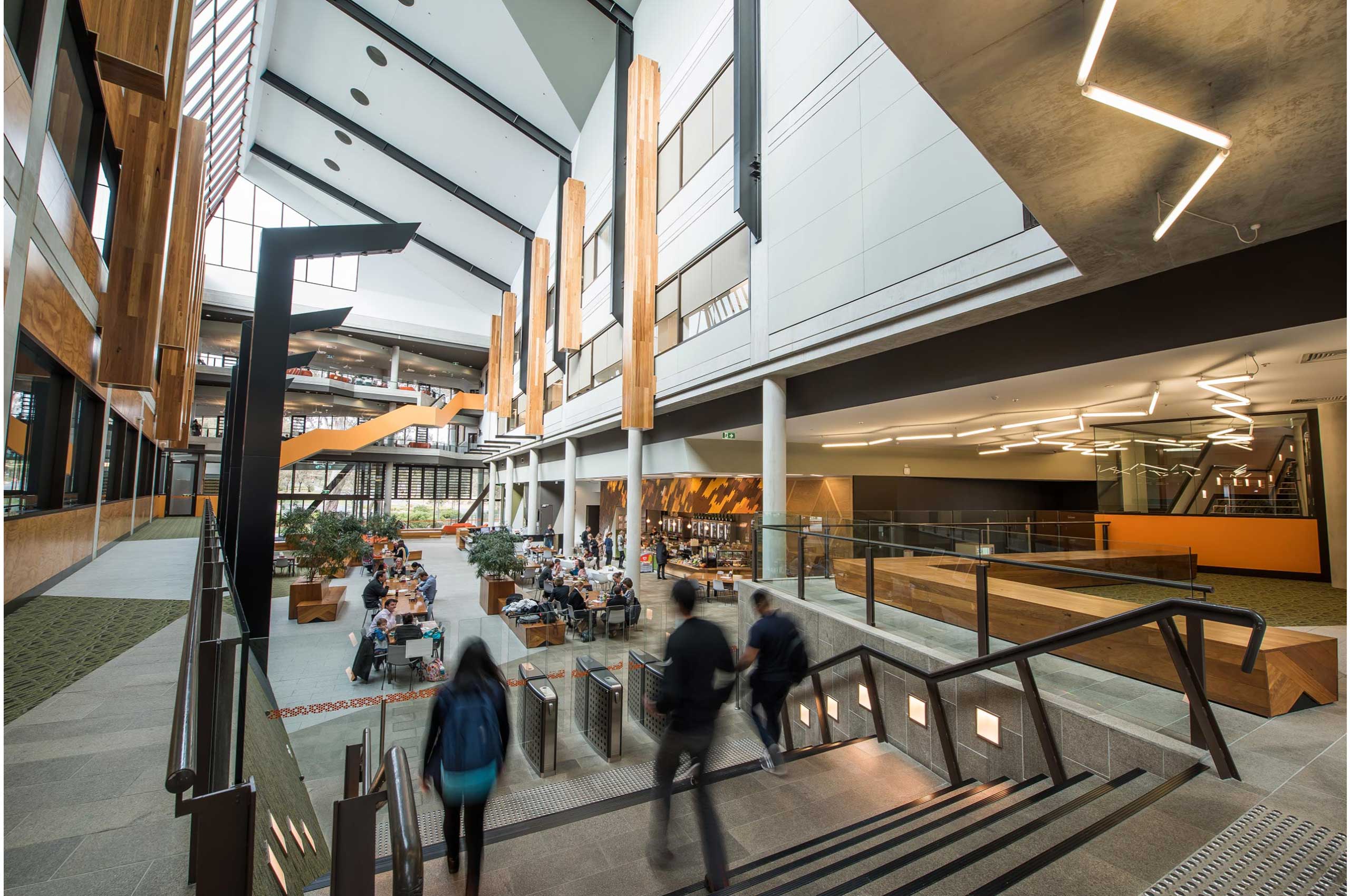 Research and Innovation Precinct
Co-locating industry on campus to accelerate growth
A precinct for our partners to co-locate, build your own world and connect with our leading researchers, capabilities, expertise and ecosystem.
The innovation ecosystem
Our precinct partners have unique access to our people and places, world-class facilities, knowledge and extensive networks and students who are hungry to break new ground. We support industries of the future and offer the flexibility to use our labs and offices or build your own space. Become part of Melbourne's University City of the Future and let us help you develop and scale ideas from concept through to market.
Partner with the Precinct
Co-locate with us
Co-locate with us
Our Research and Innovation Precinct spans 40 hectare in the heart of the Bundoora campus. Co-located partners have the opportunity to move into ready-to-go offices or you can build your own space tailored to your exact needs.
Learn more
Benefit from the ecosystem
Benefit from the ecosystem
We are all about helping our co-located businesses thrive. Being a part of La Trobe and the University City of the Future will give you access to specialist expertise, world-class facilities and infrastructure, diverse networks and partnership opportunities and a robust talent pipeline.
What are we about
Explore our Innovation Hubs
Digital Innovation Hub 
Digital Innovation Hub 
Helping businesses transform through digital skills and technologies.
Transform your business with digital technology
Bio Innovation Hub 
Bio Innovation Hub 
Providing lab space and equipment for industry to commercialise and develop new products.
Accelerate your research and development
The Australian Food Innovation Centre
The Australian Food Innovation Centre
Connecting the agrifood industry with leading innovation, research and workforce training capabilities for global growth.
Discover more about AFIC
Precinct domain areas
Let's work together
Case studies
Don't just take our word for it, read stories from our partners about how they leveraged co-locating opportunities to stay ahead of their competition.
Events
No upcoming events at the moment. Check back soon.
News
This year saw La Trobe launch a new student and alumni innovation and entrepreneurship program – Elevate. Business student, Nathan Gatt shares his journey.

The La Trobe University Partner Showcase was a chance to celebrate 2023 achievements and showcase exciting partnerships in key areas of expertise including health and wellbeing, biotech, agriculture, and food.

As part of its mission to bridge Australia's cybersecurity skills gap and due to popular demand, the University is extending its CyberCon and Cyber Awareness Month short course offer.