Your study experience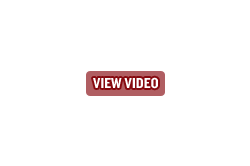 Starting uni
Ready4Uni - use this online orientation to find out about studying, your campus and student life.
First year at La Trobe blog - get insider tips so you thrive in your first year at uni.
New students - how to accept your offer, enrol, get a study mentor and more.
First Six Weeks - learn about the key things you need to do in your first six weeks at uni.
Academic skills - learn how to write an essay, plan your workload and make the transition to uni.
---
Get more out of your degree
Exchange and study abroad - take your degree overseas with a semester or year on exchange, or do a short program in your holidays.
Volunteering and leadership opportunities - get experience while you study and get credit towards your degree.
---
Try La Trobe
Get La Trobe at your school - get La Trobe academics to your school, or come to La Trobe for hands-on learning.
VCE+ for secondary students - start your degree while you are still in school with a subject at La Trobe.
---
Learning at La Trobe
Undergraduate essentials - dig into the three essential learning areas of global citizenship, innovation and entrepreneurship and sustainability thinking.
Our teaching philosophy - find out how we support student learning, teaching excellence and innovation.