Our Vision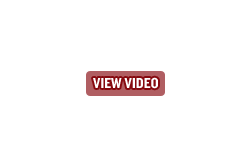 Future Ready Strategy Re-fresh 2015
In early 2015 we initiated a refresh of our Future Ready strategy. We did this to review and refine the progress we have already made towards our 2017 targets in light of significant internal change and an external higher education policy environment characterised by uncertainty.
This refinement of our strategy is the result of extensive input and consultation with La Trobe staff over many months. The revised and refreshed strategy [PDF 484KB] was approved by Council on Monday 12 October.
In summary, the following revisions to the original strategy have been made:
a restatement of La Trobe's vision and aspiration 'to be a University where inclusiveness and globally recognised excellence meet'
an articulation of our culture to "Be the Difference" by being connected, innovative, accountable, and by being clear that we care about what we do and why we do it
a sharpening of our focus on four strategic 'pillars' of a distinctive La Trobe: student employability, the student experience, research excellence and 'brilliant basics'
a heightened focus on our regions and the importance of regional delivery to our regional communities
recasting some of our goals and targets to provide a clearer focus on performance outcomes.
Implementing this plan will remain a continued focus for La Trobe and we look forward to communicating our success stories as we bring this plan to life.
For more information please email futureready@latrobe.edu.au
We will become a livelier and stronger university, whilst retaining our relevance and remaining true to our ideals.
Our five organisational values guide everything we do.
Our graduates will be work ready, world ready and future ready.
Research is important in developing our reputation as a university committed to solving global problems and improving the welfare of human societies.
We will contribute to the sustainable growth of our professional and place-based communities in Melbourne's north, in Bendigo, Greater Shepparton and the Murray-Darling Basin, and in the Asia-Pacific region.
Successful implementation of this Strategic Plan requires us to change the way we do things.
Details on the implementation process of our strategic plan.