Diversity and Inclusion
At La Trobe University, we have a long standing commitment to diversity, inclusion and social justice; our students are amongst the most diverse of all Australian Universities, and we are committed to providing a workplace where all staff feel valued, respected and supported to achieve their full potential.
We care about building a connected community which actively champions diversity and inclusion to help people thrive. We achieve this through supporting our people, valuing diverse thinking as a key driver of innovation, and holding ourselves to account in delivering a culture where equity is a way of life
La Trobe is committed to promoting equal opportunities and support for all students and staff, with a focus on six key pillars:
Cultural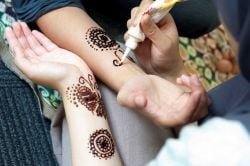 At La Trobe, we are proud of the incredible diversity of our students. We strive to create an environment where our staff are aligned to the diversity of our students, and we aim to maximise the potential of each staff member regardless of their ethnicity or cultural background.
Faith
Our diverse students and staff body represent a variety of different religions and beliefs. As a University we embrace and celebrate each other's different cultural identities and look for ways to learn from each other.
Chaplaincy
We are proud to provide religious facilities on our campuses. Each of our campuses provide Chaplains, and the La Trobe Chaplaincy can help students to contact and join local churches and meetings, clubs and groups on campus, and Christian marriage preparation and weddings.
Muslim prayer facilities
All of our campuses provide Muslim prayer facilities. In particular, our Melbourne campus has separate prayer rooms, ablution facilities for men and women and congregational prayers are conducted on Friday lunchtimes.
Multi-faith calendar
La Trobe recognises and celebrates the variety of cultures and religions our students and staff bring. Our Multi-Faith Calendar outlines days of significance for a range of different faiths and cultures.
Disability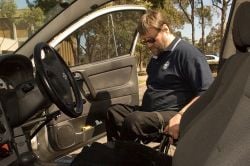 La Trobe is committed to creating a workplace where different abilities are recognised, valued and celebrated. We care about providing a workplace where people with physical and/or intellectual disability, carers of people with a disability, and people experiencing and managing mental health issues are supported to thrive.
Disability Action Plan
We strive to be exemplars for the sector in our commitment to equity and inclusivity for marginalised groups including people with disability.
With approximately 7% of the student population identified through the enrolment process as having a disability or registering with the disability support services, our new Strategic Plan 2018-2020 aims to connect more students and communities to the world outside, while meeting the needs of our diverse student body and holding each other to account to work to the highest standards.

This Disability Action Plan covers a number of short term outcomes over the next two years, with diversity as the key strategy in building a high performing workforce and re-orienting students towards learning outcomes.
Physical access and maps
La Trobe aims to develop and maintain an inclusive culture that eliminates barriers to access and participation in work and study. Our campuses provide staff and students with accessible parking and access to buildings and restrooms for individuals with limited mobility.
Upcoming events
Wednesday 31 October 03:00pm
Leading Norwegian disability researcher Professor Jan Tøssebro, on Intensive Support Services for People with Disability and Complex Support Needs
Gender equality
La Trobe is committed to achieving equality of opportunity in education and employment. We strive to create and support a safe, equal and inclusive community, where staff and students of all genders have equal access to power, resources and opportunities, and are treated with dignity, respect and fairness.
Gender Equality Blueprint
The La Trobe 2018-2022 Gender Equality Blueprint highlights new and existing initiatives so that the University can become an exemplar for the sector in Gender Equality and inclusivity.
Workplace Gender Equality Agency - Employer of Choice
The University achieved this prestigious citation for 2016-2017 and for 2017-2018. This citation recognises La Trobe's sustained efforts in to improve employment outcomes for women. Further information is available from the Workplace Gender Equality Agency.
SAGE Pilot
The SAGE pilot is an accreditation and improvement program for higher education and research organisations focusing on gender and other forms of inequality. The program was developed in response to the under-representation of women in science leadership. La Trobe is one of over 50 higher education and research institutions taking part in this program. Submissions are due in March 2019
Upcoming events
Wednesday 07 November 12:30pm
JLC Lunchtime Seminar with Dr Kelly Coca
Indigenous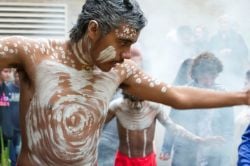 La Trobe University proudly acknowledges the traditional custodians of the lands where its campuses are located in Victoria. We recognise that Indigenous Australians have an ongoing connection to the land and the University values their unique contribution to both the University and the wider Australian society
Indigenous Employment
La Trobe University is committed to providing ongoing employment opportunities for Aboriginal and Torres Strait Islander peoples across all campuses and across all levels, both academic and professional. The University is currently updating their Indigenous Employment Strategy to help 'close the gap' in employment opportunities for Indigenous Australians.
Teaching, learning and research
La Trobe University has a long standing commitment to teaching, learning and research within the area of Indigenous Australian studies. The area is multi-disciplinary and incorporates activities across all faculties. The Indigenous Strategy and Education Group acts as a focus for teaching and research activities and brings academics, researchers, students and Indigenous communities together with the primary goal of increasing interest and scholarly exploration of the historical and contemporary cultures, issues and stories of Aboriginal and Torres Strait Islander people.
LGBTIQA
La Trobe is proud to foster a culture where all staff can bring their whole and authentic selves to work. For our LGBTIQA+ (Lesbian, Gay, Bisexual, Transgender, Intersex and Asexual) students and staff this means not having to worry that they won't be accepted due to their sexual orientation or gender identity.
Transgender in the Workplace
We do not discriminate in any way on the basis of sex or gender identity and are committed to providing a safe, supportive and respectful environment. La Trobe has robust policies and procedures to support staff members who are transitioning genders, including a comprehensive transition plan.
Gender Neutral Toilet Facilities
As a community, we want to support our staff and students who are transgender, non-binary or gender non-conforming and providing appropriate facilities is an important step. We have 84 gender neutral or shared toilets across all campuses.
Upcoming events
Friday 07 December 09:45am
One-day symposium looking at social science, public health and cultural studies research exploring men, masculinities and men's bodies
Life stages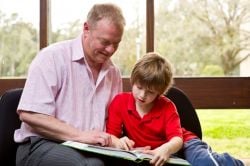 La Trobe recognises that our staff needs will change during the course of their lives. We foster a supportive and flexible workplace to achieve a better balance between work and family responsibilities
We have a wide range of initiatives to support our staff and students depending on their life stages, including childcare centres, breastfeeding spaces on all campuses, support for those affected by domestic violence and generous staff benefits, including paid parental leave and workplace that champion flexible work.
Flexible working
La Trobe is committed to assisting staff with flexible work arrangements to help balance work, health, family, professional, study or other responsibilities. We believe that flexible work can benefit our whole University community. The University offers a range of different flexible working arrangements that enable staff to successfully balance their work commitments with their personal priorities.
Breastfeeding facilities
The University has been an accredited Breastfeeding Friendly Workplace since 2010. We have rooms equipped with a refrigerator, sink, table and chair or bed to meet the needs of student and staff mothers continuing their work or study while breastfeeding.
Childcare
The Children's Centre, located at Bundoora campus, provides childcare options for students, staff and community. The centre includes all day and sessional care, as well as an Autism Specific Early Learning and Care Centre.
Upcoming events
Wednesday 07 November 12:30pm
JLC Lunchtime Seminar with Dr Kelly Coca
---
For further information on La Trobe's approach and commitment to diversity and inclusion, read our 2018-2022 Diversity and Inclusion Plan