About OTARC
The Olga Tennison Autism Research Centre (OTARC) is Australia's first centre dedicated to research on Autism Spectrum Disorders. It provides a vehicle for research activities, evidence-based intervention programs, training opportunities and collaboration between community services and research centres/universities involved in autism research both in Australia and overseas.
.OTARC is situated in the School of Psychology and Public Health within the College of Science, Health and Engineering (SHE) at La Trobe University in Melbourne, Australia.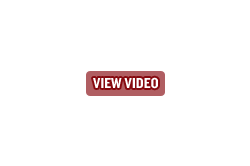 Read about the history of OTARC and view our annual reports and newsletter archive.
How OTARC is working to make a difference.
Learn about the members of OTARC's advisory committee.
Our staff, students and honorary members.
Providing specific support for children with an ASD.
The Health Complaints Act
OTARC complies with The Health Complaints Act, 1 February 2017. The Act applies to Health Service Providers, and establishes the office of the Health Complaints Commission, who is empowered to handle complaints about health services provided by any organisation or person in Victoria, including both registered and non-registered providers. OTARC is a non-registered provider.
Code of Conduct Obligations:
Must:
Provide safe and ethical healthcare;
Obtain consent for treatment;
Take care to protect consumers from infection;
Minimise harm and act appropriately if something goes wrong;
Report concerns about other practitioners;
Keep appropriate records and comply with privacy laws;
Be covered by insurance;
Display information about the National Code of Conduct and making a complaint.
Must not:
Mislead consumers about their products, services or qualifications;
Put consumers at risk due to any psychical or mental health problems;
Practice under the influence of drugs or alcohol;
Make false claims about curing serious illnesses such as cancer;
Exploit consumers financially; Have inappropriate relationships with consumers;
Discourage consumers from seeking other healthcare or refuse to cooperate with other practitioners if they do.
Complaints Process
If you are not satisfied with our service, please contact us. We take complaints seriously and aim to resolve them quickly and fairly.
If you remain dissatisfied with our response, you may contact the Health Complaints Commissioner (HCC). The HCC responds to complaints about health services and the handling of health information in Victoria. Their service is free, confidential and impartial. To lodge a complaint with the HCC:
Fill out a complaint form online at www.hcc.vic.gov.au or
Phone 1300 582 113 between 9am and 5pm, Monday to Friday to discuss your complaint.