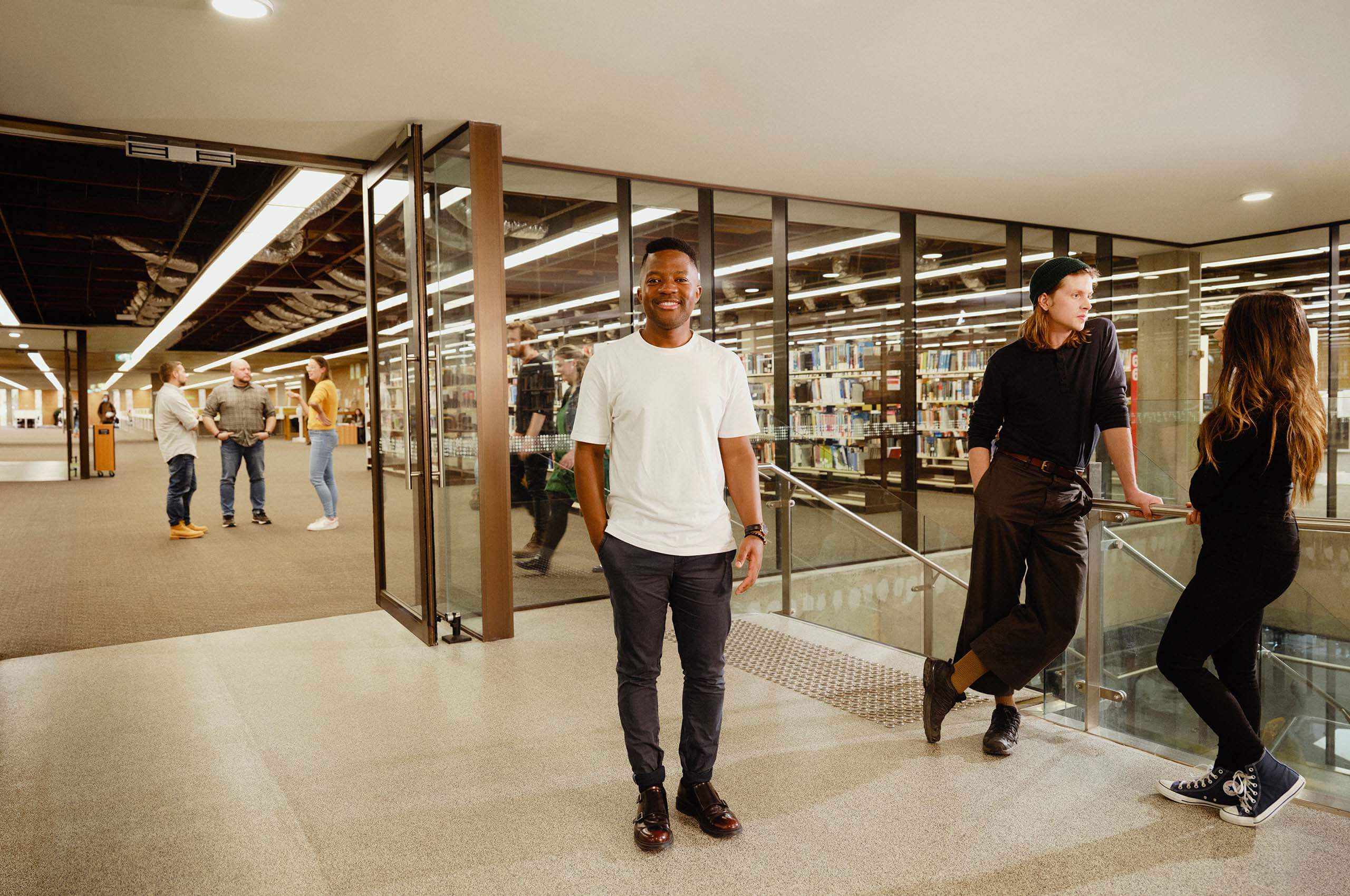 Guide to submitting your preferences
Studying at university is a massive step.
Here at La Trobe, we want to make sure you have everything you need to make an informed decision that's right for you.
You've nearly finished VCE. A whole world awaits. Taking the next steps can be tricky.
That's why we'll support you with a huge range of handy info, from making sure you've ticked every box for close of preferences, to getting all the answers you need to consider preferencing La Trobe.
Plan your way into La Trobe
We understand this is a life-changing decision and you want to get it right.
From tools to help you narrow down your courses to super helpful checklists and 1:1 consultations with our experts – we're here to support your transition to uni.
Find your course
Find your course
Search for specific courses by your ATAR or browse our study areas to narrow down the course you want to study.
Browse courses
ATAR calculator
ATAR calculator
Want to know what courses you can study? Use your real or estimated ATAR score to find courses that match your interest.
Use the ATAR calculator
ATAR adjustment calculator
ATAR adjustment calculator
Worried about your ATAR? Use our calculator to estimate how SEAS and other factors can boost your ATAR.
Use the ATAR adjustment calculator
How to apply through VTAC
If you're a Year 12 student from Victoria, you'll usually lodge an application via the Victorian Tertiary Admissions Centre (VTAC). Your application will then be assessed based on your year 12 results when they're released.
Once you've found the course you want to study, check the 'entry requirements' section of the course page.
Specific course requirements
Some courses have other requirements like prerequisites or portfolio presentations. These can also be found in the 'entry requirements' section of your chosen course.
It's also worth noting a course's ATAR (minimum selection rank) from the previous year* and its subject bonus criteria. If your ATAR is just below the minimum selection rank, selection officers will consider additional information including:
results from certain Year 12 subjects
personal circumstances you may have experienced in your final year of studies.
*Note: ATAR information is published as a guide based on the most recent Semester 1 intake. Minimum selection rank can change from year to year. Meeting minimum ATAR requirements doesn't guarantee your admission. Your success may depend on your academic record, experience and other factors compared with other applicants.
If you haven't received the right ATAR to be accepted into your course, include a 'pathway' option on your VTAC preferences to improve your chances of being admitted into your preferred course in the near future.
Example: you may want to get into the Bachelor of Biomedical Science, which last year had an ATAR of 80.05. You estimate your ATAR result will be around 75, so you place the Bachelor of Science with an ATAR of 60 as your second preference. This way, if you miss out on the Bachelor of Biomedical Science, you can accept an offer to the Bachelor of Science, get good marks in your first year and transfer into the second year of biomedical sciences.
Find a course by ATAR to plan your pathways into your top course.
There are pathways and entry schemes, even if you didn't finish Year 12 or get the marks you wanted. You could get special consideration to reduce the ATAR you need, do a short program to prepare for university, get another qualification that will take time off your degree or several other options.
If you're a year 12 student, you'll receive your ATAR in December. At this point, you may choose to change your preferences.
If you're not a year 12 student, you can change your preferences at any time before the deadline.
The 'minimum selection rank' for previous years are only a guide, as they often change from year to year. Even if you think you might miss out on a place based on your ATAR, the entry score for this year could be lower. Make sure to use all 12 of your preferences to cover all avenues to your preferred course.
Once you receive your offer, it's important to accept and enrol to secure your place at university. You also have the option of checking whether you can defer your course.
Ready to make your choice?
If you've decided on the course you'd like to study, you can make your preferences on the VTAC website. Timely VTAC applications close on 28 September.
Need some help finding the right course?
5 tips to find the right uni course to match your passion
5 tips to find the right uni course to match your passion
Choosing a career path can be one of the biggest decisions you'll make and there's a lot of pressure to choose the right uni course that'll lead you into a fulfilling career.
Read more
7 in-demand careers that you can study at uni
7 in-demand careers that you can study at uni
The first step in your career job often starts at uni. If you want a career that balances passion with security, here's seven in-demand careers that'll set you up for success when you graduate.
Read more
Explore La Trobe
Do you have questions about the application process?