5 tips to find the right uni course to match your passion
Choosing a career path can be one of the biggest decisions you'll make, and there's a lot of pressure to choose the right uni course that'll lead you into a fulfilling career.
When it comes to deciding on a career, passion is the #1 motivation. A survey by Youthsense found a whopping 84% of surveyed 15 to 24-year-olds want their career to match their passion1, well ahead of choosing a career that matches skills or money (65%).
However, finding a uni course that matches your passion isn't straightforward, especially when you're finishing high school – there's so many options to explore and decisions to make and it can quickly become overwhelming. If you're not entirely sure about your passion, you're not alone. Less than half of surveyed young Australians have a passion that they are currently dedicating themselves to (46%)2.
In some cases, you may already know your passion – but the challenge is finding the right course or pathway to make tracks towards your dream job. Or you might want to get some hands-on experience before you settle on a career path.
Here's five tips to help you make the right study decisions in the next chapter of your life.
Talk to a course adviser
It can be overwhelming to find a course that matches your passion or ideal career. If this is you, it can help to talk it through.
Often we lean on our friends, parents or teachers to help us make the right choice – however, everyone's motivations and ambitions are a little different. It might help to speak to someone who understands the courses you're interested in, and can give you insights into what it's really like to study or work in the career you're interested in.
La Trobe University offers dedicated 1-on-1 consultations, so if you're uncertain about which course to pursue or need more details on your options, this will be one of your first steps. La Trobe's course advisers can talk you through the different courses and connect you with the right people or resources, so you have the information you need to make the right choice.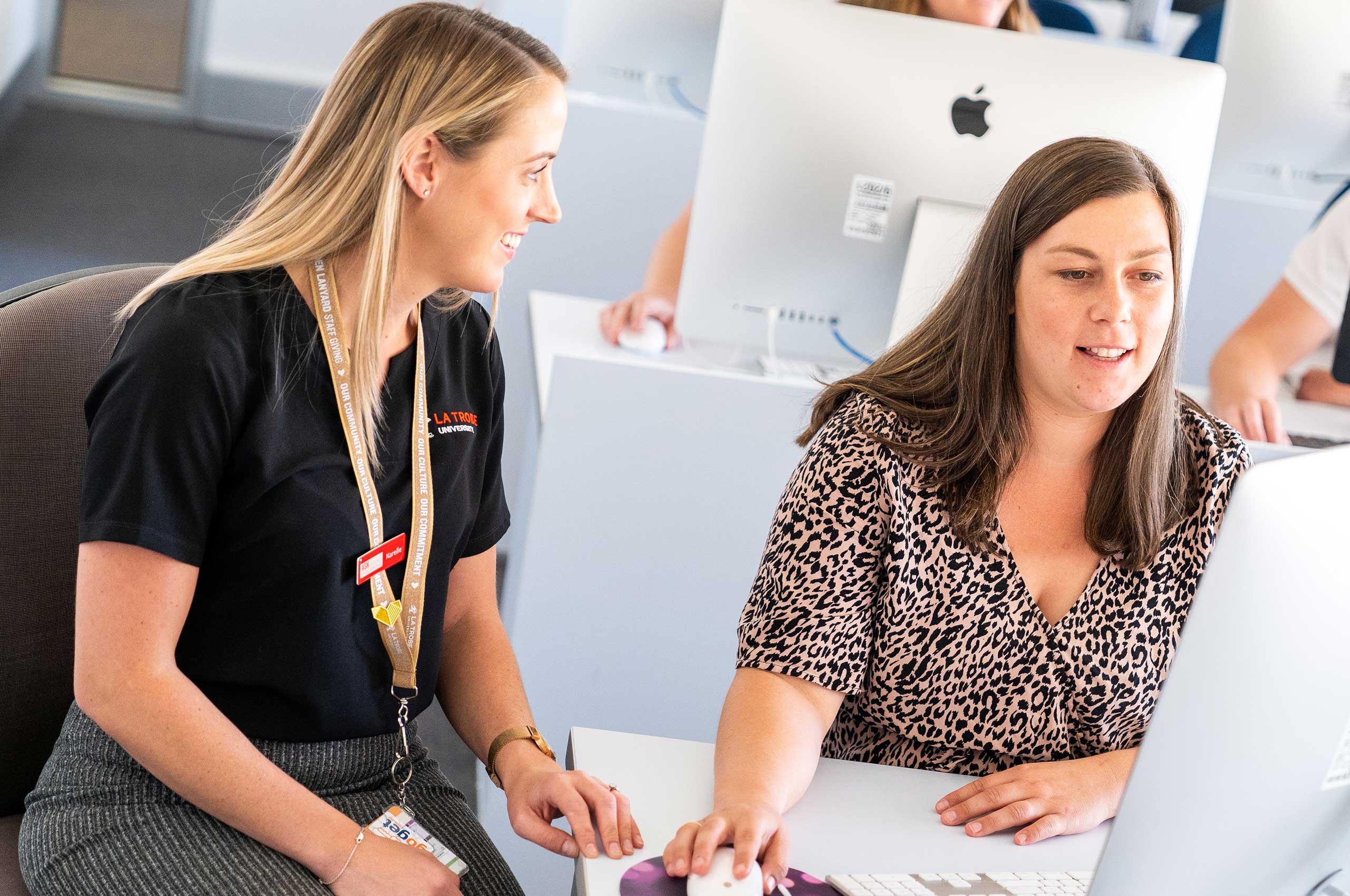 One-on-one consultations
Our free consultation sessions are designed to hone in on your objectives and provide practical guidance about your study options. Up to an hour is allocated per session, so there's plenty of time to ask about course structures, application processes, or other study-related issues.
Explore your interests and hobbies
When it comes to deciding on a course that matches your passion, take a close look at your hobbies and interests. This can help you narrow your options down and transform your interest into a course that will unlock a fulfilling career.
Are you physically active and involved in sports? Do you love nature and exploring how it works? Are you motivated by helping others achieve their health goals? Or maybe working with tech is what excites you?
If you have a few hobbies or interests but aren't sure how they would translate into a career, there are a few things you can do. You can write down all your top hobbies and interests on post-it notes so you can find any themes, patterns or skills linking them, and match them to study areas, courses or careers – and you might learn more about yourself in the process.
Alternatively, you can dig deeper by exploring the motivations behind your hobbies and interests. Through this you'll discover what's most fulfilling to you and why and explore how you can transform this interest into a course that'll unlock a rewarding career.
Discover your passion with majors and minors
Choosing a uni course can be a challenge, and not everyone knows what they want their future to look like when they graduate from Year 12.
If you're still not sure, then a good option is to choose a flexible uni that'll give you the freedom to explore different subjects through majors, minors and electives. You can take on some different subjects across a range of topics in your first year of uni, and then you can settle on the right specialisation, major or course in your second year onwards.
La Trobe offers a variety of flexible options that will help you explore and hone into your passion while you're at uni. You can design your own degree with open access majors and minors, which allow you to take on subjects from outside your course. For example, you could mix science with business or even take on a climate change major.
If you have two major passions or interests, La Trobe's 20+ double degrees are a great way to explore both passions and gain a broader skillset that will impress employers and set you apart when you graduate. Taking on a double degree doesn't mean doubling the time – it'll give you more options and flexibility – but you'll still complete both degrees within four years (full time).
Open access majors and minors
Customise your undergraduate degree with cross-disciplinary studies, work-integrated learning and study overseas.
Get a feel for your career with hands-on experience
Sometimes, the real thing is very different to the dream. One way for you to be certain is to get hands-on experience in the industry you want to work in when you graduate.
At La Trobe, we know nothing beats real experience. After two years of COVID-19 causing social isolation and a switch to online learning, the results are in. Getting hands-on experience is more vital than ever as we hit the limit of how much we can experience through the computer screen or the pages of a textbook. A survey of Year 12 students in 2020 found that 70% of students didn't enjoy remote learning, and 67% said it had worsened their school performance3.
At La Trobe, practical experience is embedded into our approach to learning with a variety of options. You'll hit the ground running with industry placement majors, minors or electives in industry or clinical settings, so you can move out of the classroom and into the real world.
Explore different pathways into your dream course
If you've settled on your passion but you don't meet the requirements of your dream course, then don't stress – there's more ways into uni than you might think.
Finding a way to university doesn't have to be hard. At La Trobe, there's a range of pathway and entry program options to help you, whether it's through recognition of previous work or community experience, getting additional consideration because of your personal circumstances, or entering through a different course.
Ready to follow your passion?