Micro-nano Systems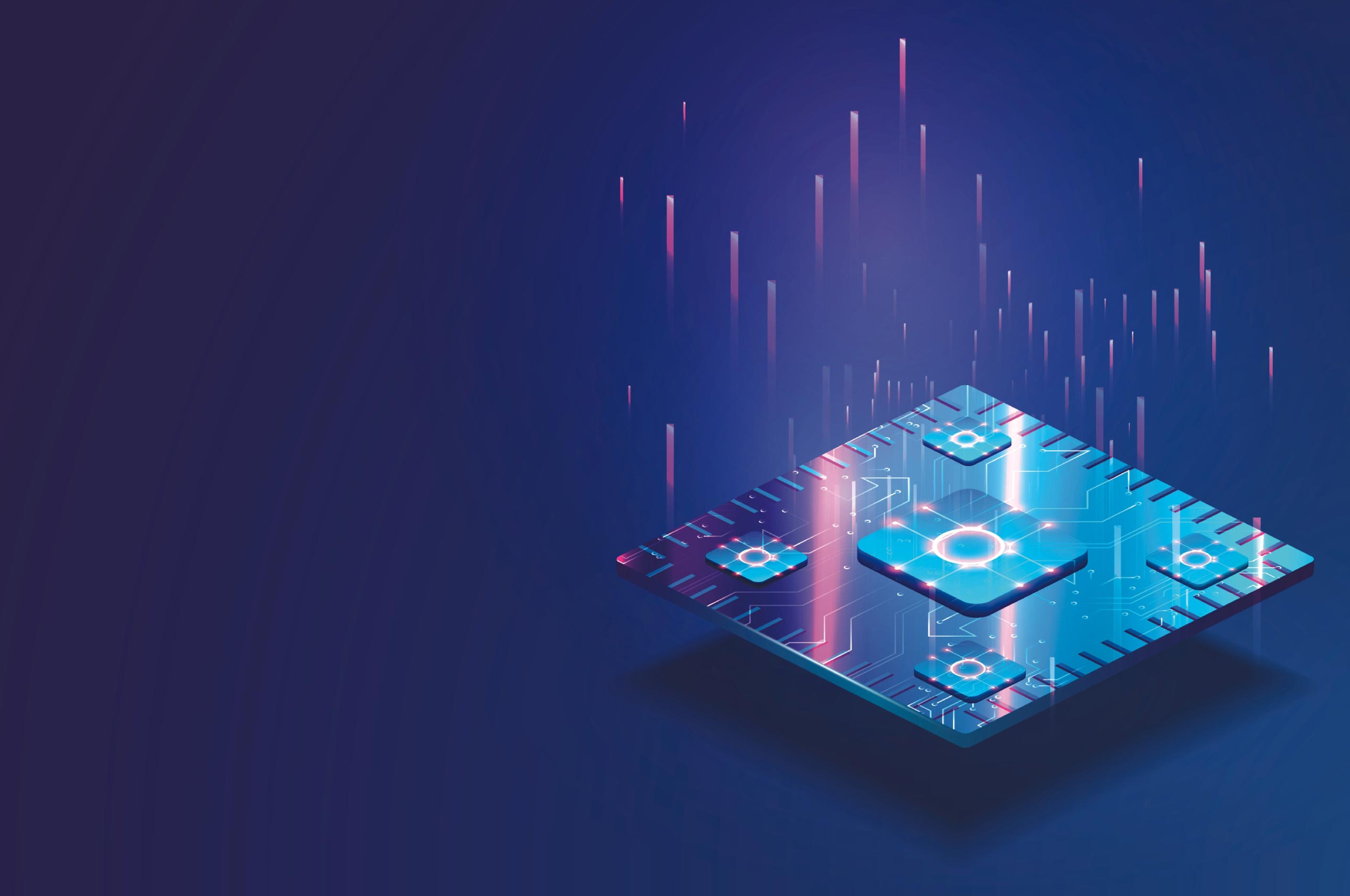 Ultra-low power and low cost microchips are the next generation technology for effective communication
Microchips are in high demand with many industries exploring new technological innovations to improve connectivity and efficiency across digital services.
Our program focuses on creating the blueprints to develop next generation microchips that deliver low-cost and high efficiency results. Director of the Centre for Technology Infusion, Professor Aniruddha Desai leads our team to research microchips that focus on the growing market of mature microchip technologies.
In comparison to high-end microchip technology, mature microchips are cheaper to manufacture, larger in nanometre size and efficient in conducting analogue and digital functionality for various types of devices. We develop microchips for devices such as power management units, analogue-to-digital converters and radio frequency circuits. Our team also specialises in integrating custom micro-processors memory and overall a comprehensive suite of micro nanotechnology for digital devices.
Our team supports start-up companies who are searching for custom microchips to power their prototype devices. The mature microchip design is energy efficient, improving the battery life of devices by 20 - 40 per cent without sacrificing performance. Improved battery life with faster processing and lower production costs are key goals behind the research and development in our program.
Our team also develops artificial intelligence and machine learning algorithms to operate on the microchips to allow maximum processing power while minimising energy usage.
Projects
Lead researcher - Professor Aniruddha Desai, Research Professor and Director of Centre for Technology Infusion
About - How to reduce food waste across the supply chain is one of the biggest issues currently faced by food producers and processors, with nearly one third of food wasted across the global supply chain.
Our team is developing a low-cost and ultra-low power microchip device which will collect data such as temperature, humidity, various gases, light, shock and acceleration from the surrounding environment. The goal is to attach these devices to the physical food packaging to analyse conditions throughout the supply chain (ie farm gate, warehouse, shop front).
The condition of the food in the container is continuously monitored using artificial intelligence and machine learning algorithms, with this data relayed to the customer in real time. The microchip can operate independently, is reusable by re-attaching to different containers and runs on license free radio frequencies.
We expect the results of this project to help many companies reduce food waste in their supply chains by giving them the ability to monitoring condition through a low cost, low impact device.
Partners - SensaData, Synopsys, IMEC, TSMC
Our researchers
Contact us
Our research program focuses on developing ultra-low power and low-cost next generation microchips to support a wide range of new devices emerging from innovative start-up companies.
If you would like to work with us, please contact Professor Aniruddha Desai via email or call +61 3 9479 1242 for more information.