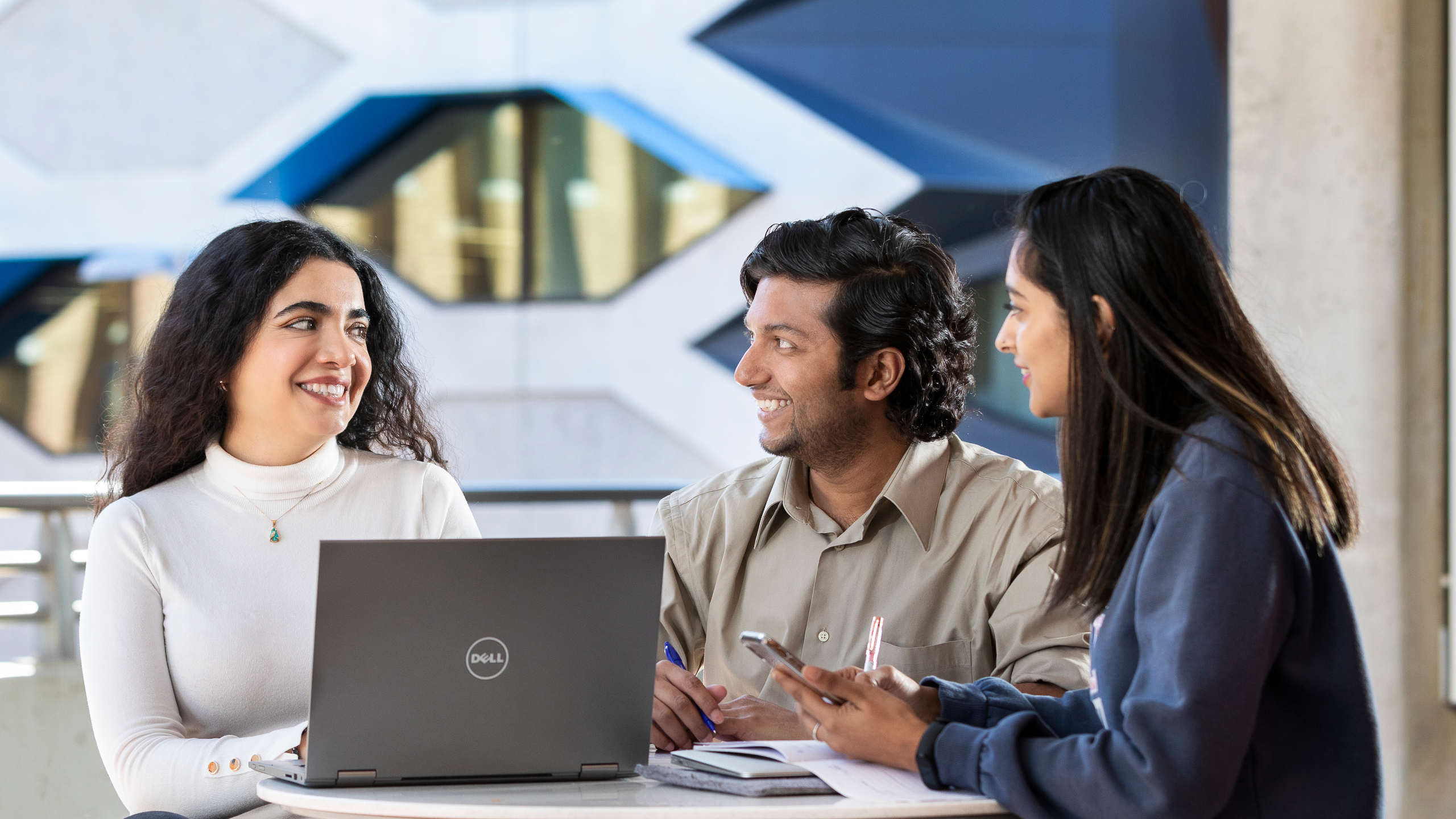 Online course options
Fit study around your life. Our online courses give you more options.
Whether you're looking to kick-start, accelerate or transition your career, La Trobe's online courses give you the flexibility and support you need to get there.
Course
Start Date
Duration


Sorry, we couldn't find courses that match your criteria. Please try different filter to see more courses.

You've reached the end of list.
How to apply for online courses
Apply for undergraduate courses
Apply for undergraduate courses
How to apply as a domestic student, or an offshore student applying to study an online course outside Australia.
How to apply
Apply for postgraduate courses
Apply for postgraduate courses
Apply direct to La Trobe University if you are applying for an online postgraduate course.
Apply direct
Explore more about online study at La Trobe
Your online study experience
Your online study experience
Find out how much time is required to study online, how subjects are taught, what to expect and more.
Find how it works
StudyFlex
StudyFlex
Choose how and where you study. StudyFlex lets you shape your degree through a mix of online and on-campus study, accommodating location, work schedule and family commitments.
How StudyFlex works
Thank you for your interest in La Trobe University.
You have now been included in our mailing list and will receive regular updates about courses and events throughout the year. If you don't want to receive these emails anymore you can unsubscribe by following the link in future emails.
In the mean time you can view our courses online.
If you would like to speak to us directly, please feel free to call us on 1300 135 045.
La Trobe University.