Margot Prior Autism Intervention Centre
This exceptional centre caters for young autistic children. They receive early supports and care within both specialised and inclusive settings each day.
We successfully tendered for the Victorian Autism-Specific Early Learning and Care Centre. The centre is now known as the Margot Prior Autism Intervention Centre at La Trobe University. The Centre opened in 2010 with funding from the federal government as part of the Helping Children with Autism Initiative.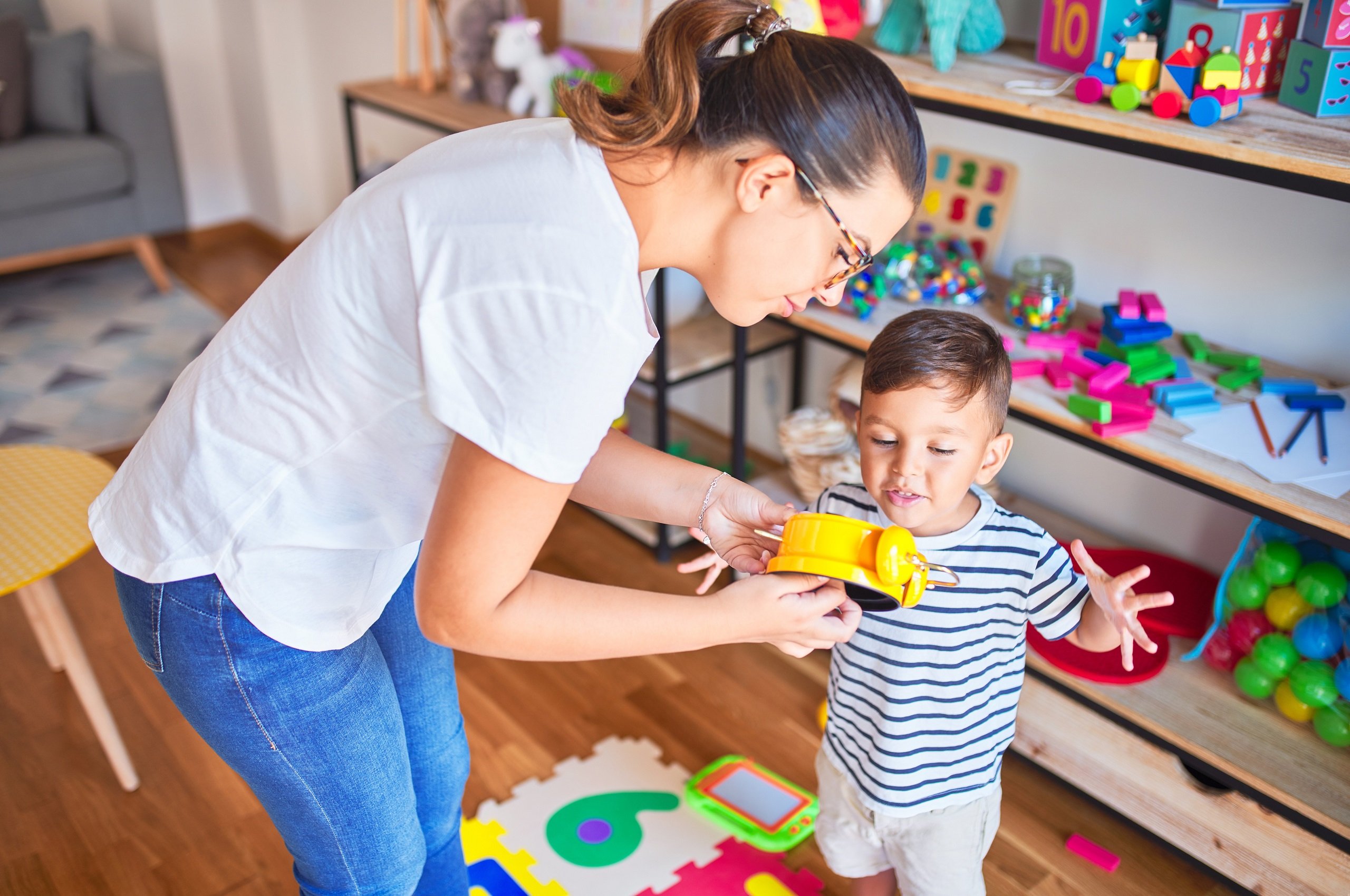 Parent Inquiries
For inquiries about enrolling your child in daycare, please call (+61 3) 9479 2122 or email children@latrobe.edu.au
Between 20 and 30 children daily participate in an evidence-based early support program called the Early Start Denver Model (ESDM). As well as servicing families, the Centre contributes to research. Our staff and students undertake innovative studies on how preschool children with autism learn, which in turn enhances the service and improves early learning for children with autism locally and elsewhere.
Over 200 autistic children have attended the Centre to date
The Children's Centre is named after the late Professor Margot Prior OAM (1937-2020).
Read the obituary written by Professor Cheryl Dissanayake.
Centre staff are trained to implement the Early Start Denver Model (ESDM), an individually-tailored developmental, behavioural and relationship-based support program, designed for use in a naturalistic and inclusive group environment. They adapted the ESDM into a group-based approach, publishing a manual of practice in Group ESDM in 2017.
Learn about our group based Early Start Denver Model (ESDM) offered in two different programs.
We offer ESDM through inclusive and specialist settings. With our Inclusive Program, children can receive early intervention in a mainstream early education setting. In our Specialist Program, children with autism have the opportunity to learn alongside other children with autism.
Inclusive Program
Inclusive Program
Your child is supported by educators with autism-specific inclusion training in a mainstream all daycare classroom.
View program
Specialist Program
Specialist Program
In the autism-specific group program, your child will engage in play-based intervention as part of a long daycare program.
View program
Families in the centre, on our waiting list and in the community are able to access our Parent-ESDM (P-ESDM) coaching program and family workshops throughout the year.
Contact us
For more information about our Family Workshops and the P-ESDM, please contact us by:
ESDM Parent coaching training
ESDM Parent coaching training
We focus on supporting parents and caregivers to develop their own skills and strategies in using the ESDM.
Learn more
Workshops
Workshops
We present up-to-date and evidence based information and are presented by our team of professionals.
Get involved
Autism Connect is a free, national autism helpline, providing independent information via phone, email and webchat including diagnosis support.