10 things to consider when choosing your university course
When choosing the right course to study, it can be very stressful to know if you're making the right choice for your future– and everyone has different needs so there's no simple answer.
Explore what you're passionate about
Choosing what course you want to study can be a very big challenge for many, and not everyone knows what they want to their future career to look like. If this is you, the first thing to consider is what topics or areas you are passionate about, and what you value in a career. Alternatively, you may already know your passion – but the challenge is finding the right course or pathway to progress towards your dream job.
Are you motivated by helping others achieve their physical or mental health goals? Do you love exploring how the world around us works? Do you have a passion for justice? Or maybe you love working with the latest tech? These types of questions can help bring you closer to figuring out your passions.
If you are torn between two paths, La Trobe's 20+ double degrees are a great way to explore your passions and gain a broader skillset that will set you apart when you graduate. Taking on a double degree doesn't mean doubling the time, you can complete both degrees within four or five years.
Choose majors, minors and specialisations that fit your goals
While many universities offer the same degree, the curriculum can be very different. When you have narrowed down your courses, it's important to look a bit deeper into the core subjects and the majors, minors or specialisations on offer.
Each university has different strengths and areas of focus, so it's important to keep this in mind when looking at courses as it will often be reflected in their course offerings. After all, a course is there to prepare you for a career, so it's important to ensure that the subjects you pick will align with your career ambitions.
If you're still not sure, then a good option is to choose a flexible uni that'll give you the freedom to explore different subjects through majors, minors, specialisations and electives. You can take on some different subjects across a range of topics in your first year of uni, and then you can settle on the right specialisation, major or course in your second year onwards.
Open access majors and minors
Customise your undergraduate degree with cross-disciplinary studies, work-integrated learning and study overseas.
Check eligibility requirements
Each university and course will have different eligibility requirements. Before you set your sights on a course or range of courses, you will need to make sure to check that you meet all eligibility requirements, such as academic and English requirements.
If you don't meet the eligibility requirements for the course you want to study, then there are often pathway or entry program options to help you get there.
At La Trobe, there are a range of pathway and entry programs through La Trobe College Australia to help you get into your dream course. You can speak to a La Trobe Course Advisor or visit International Student Pathways to explore all your options.
The right university to match your expectations
In addition to choosing the right course, it's vital to choose the right university that matches your expectations. While rankings can be a great indicator of how well a university excels in your chosen field and their research output, there's still much more to university than a number.
Some things to consider is the university's approach to teaching. Are you after a prestigious university that focuses on research? Or do you prefer a more practical and hands-on learning approach? These questions might help you get closer to figuring out if the university is a good fit for you.
When looking at a university, it's important to pay attention to their values to make sure it aligns to yours, their approach to teaching, and research what students and alumni loved the most about their course. After all, you will be moving overseas and will be spending a significant amount of your time at the university – so it becomes important to make sure you're aligned.
Ample industry opportunities
The core purpose of a university degree is to prepare you for work in your chosen field. To get the most out of your degree, getting hands-on experience so you have real-world experience by the time you graduate is a must-have. This includes choosing a country that will allow you gain meaningful employment while you study.
When deciding on a course, ensure that your course offers the facilities to practice your skills, a course curriculum that is relevant to the current state of the industry, and ample placement, internship or project work opportunities – so you'll have the skills and real-world experience to put on your CV when you graduate.
Preparing students for the world of work is at the heart of La Trobe's approach to teaching. That's why we are #7 in the world for our share of students taking work placements, economics research and employment practices1. We're also #1 in Victoria, and #3 in Australia, for employer satisfaction with an overall rating of 88.1%2.
Scholarship options
Sometimes a little help can go a long way. If you're looking for way to relieve some of the financial burden, then choosing a course, university or country with ample scholarship options may play a significant role in your decision of where to study.
International scholarships can range from yearly financial support to significant reduction in your tuition fees. When researching scholarships, it's important to take the time to research the eligibility criteria as some scholarships can be very specific on their requirements.
La Trobe offers a number of scholarship options for international students that range from the Vice-Chancellor Scholarship or La Trobe University Excellence Scholarship targeted at specific regions, to regional campus scholarships for students who are willing to undertake study at one of La Trobe's regional campuses outside of Melbourne.
International scholarships
We have a range of scholarships available for international students looking to study with us.
Campus lifestyle
Campus lifestyle is a big consideration when choosing the right course. As an international onshore student, you will be spending a significant amount of time on the physical grounds, so the location and lifestyle is important to making you feel at home in your new environment.
For example, are you looking to escape the commotion of a big city and find a relaxed campus with lots of nature? Or do you want a metropolitan campus, bustling with students of all ethnicities, from all over the world? Do you want a campus lifestyle that offers ample student support and social programs, or do you prefer to keep your social life outside of university?
If you are looking for a campus that offers a uniquely Australian experience, La Trobe University's seven campuses showcase the best of Australia. Depending on your chosen course and desired lifestyle, you could study in one of the country's largest cities, or in a more peaceful rural setting. Our campus in Melbourne is located in a native bushland setting, with a direct tram to the heart of Melbourne CBD while our regional campuses offer a relaxed lifestyle setting for those who want to get away from a big city.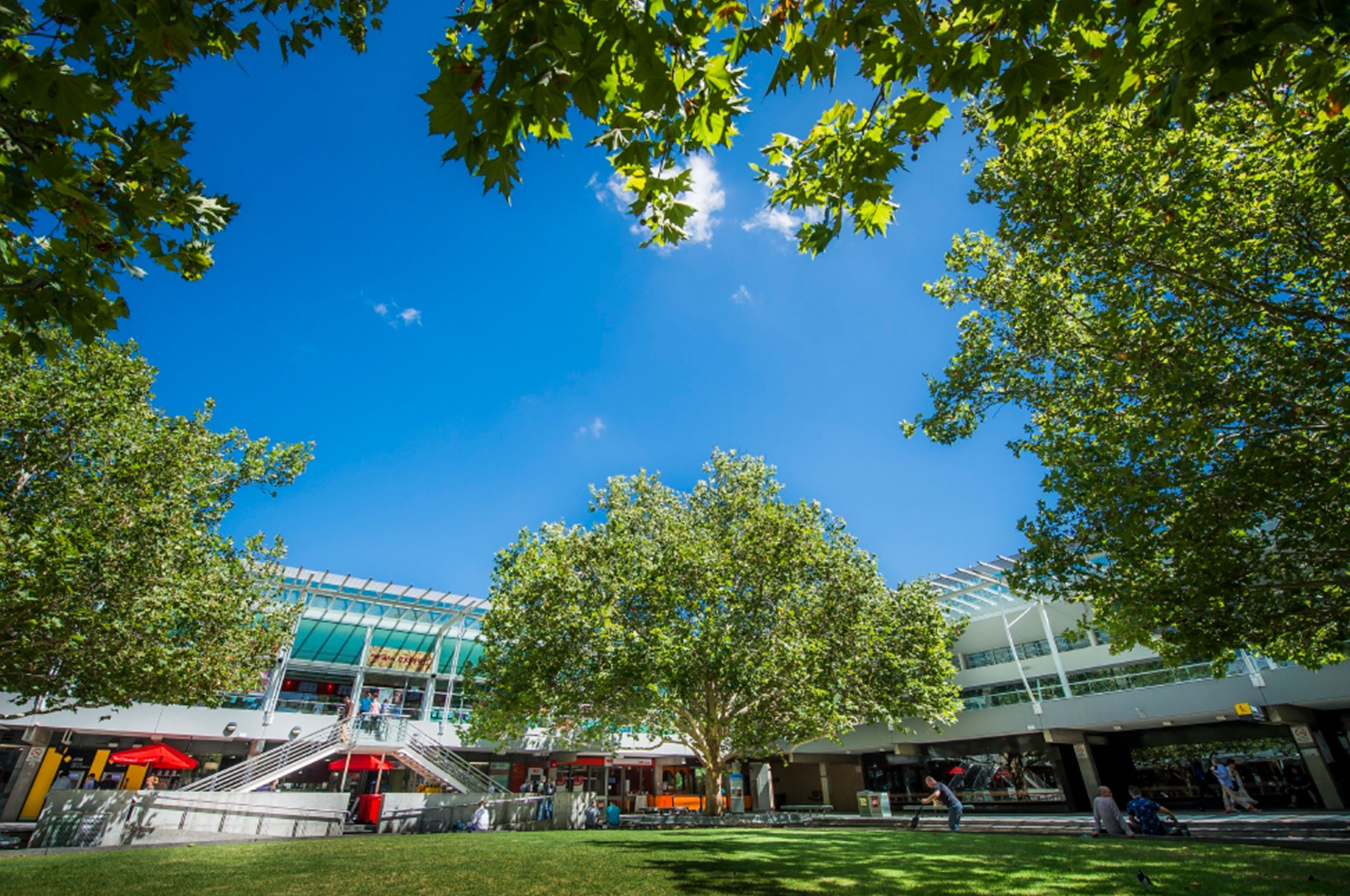 Our campuses
We have seven campuses across Victoria and New South Wales so you can match your study with your lifestyle.
Ideal study destination
When choosing your course, it's also important to consider your study destination – the country you are looking to complete your degree.
Is safety a big factor in your decision? Or are you more concerned about affordability and cost of living? Are you interested in attending a university in a non-English speaking country? Is it important for you to study in a multicultural city? Do you want to work and have an income while you study?
These questions can help you narrow down your choice of study destinations to one that best fits what you value, whether the lifestyle suits you, and what you hope to gain from your experience abroad.
Australia offers a high-quality education, laid-back environment and cultural diverse population. Australia has two cities in the top 10 QS best student cities ranking, with Melbourne coming in at #5 and Sydney ranked at #93. Melbourne is also consistently in the world's top 10 most liveable cities4, and is known as Australia's cultural capital with a thriving food culture and one of the world's most diverse student communities.
Study that fits your budget
Choosing a course will also be determined by the course fees. Different universities and courses will all have different tuition and study fees, so it's important to do your research to ensure that the course you want to study matches your budget.
Another factor of studying is living costs. Certain countries and cities such as London, New York and Los Angeles are more expensive to live in, especially when you factor in currency conversion, and may be out of budget for many prospective international students.
It's also important to consider your working rights while you study, as some countries have strict limitations on your ability to work and how many hours you can work.
Australia offers many competitively priced university courses with allowances for international students to work up to 48 hours per fortnight, making it an ideal choice for students who are looking for a safe and affordable study destination with high standards of living and world-class universities.
Accommodation options
When choosing a course, the last factor to consider is where you will call home. Before you decide on your course, make sure to research the accommodation options. This could be the university's accommodation options or it can be through private rental and homestay options.
When choosing accommodation, pay attention to your needs and what you want in your living space. Do you want to live on campus or close to campus grounds with 24/7 security and social programs? Or do you prefer to live away from campus and have your own private space? Do you want your accommodation to have social programs and catering?
Many universities will offer different levels of accommodation depending on your lifestyle preferences and your budget. La Trobe offers a range of accommodation options [PDF 3.4 MB], from modern apartment-style living to a more quiet and historic residence with fully catered breakfast and dinner.
Ready to find your passion?
Related articles