About the Department of Archaeology and History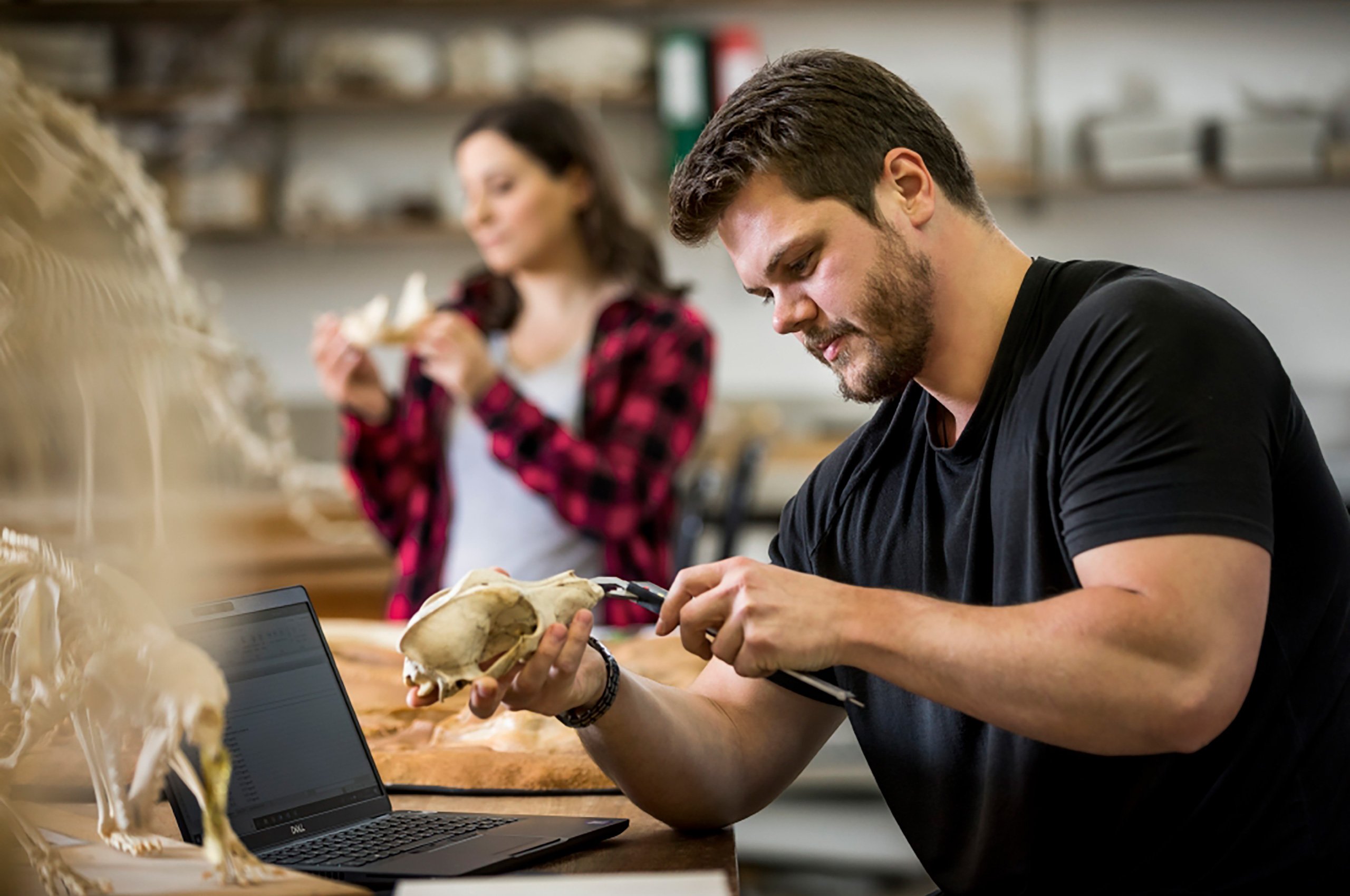 Studying the past opens our minds to what is possible. It shows us the paths taken – or not taken – to create our current world.
The Department of Archaeology and History offers degrees, majors and short courses at all of La Trobe University's Melbourne and regional campuses.
Our Department is part of the School of Humanities and Social Sciences.
Our goal is to inspire students to join us in building knowledge about our world, and its many pasts, so that we can create a better future.
Our History graduates have pursued careers in state, local and federal government, galleries, libraries, archives and museums.
Our Archaeology graduates have pursued careers in mining and construction development, within the Australian heritage sector, museum curation, government heritage management, academia, television and documentary film making.
Our researchers produce high impact outcomes. Both disciplines are rated at above world standard in the Australian Research Council's Excellence in Research for Australia.
We recognise our responsibility to lead in the ethical study of the past, engage with stakeholders and share our research findings with the communities we serve. We partner closely with industry, local government, other universities and the heritage sector.
Studying the past, whether through hard archaeological science, consulting with First Nations communities, examining archival documents or engaging in oral histories is one of the most important things we can do.
Learning through discovery
Whether you are wanting to become an archaeologist, archivist, museum curator or policy adviser, a La Trobe degree is the gateway to a rewarding career.
Our Archaeology students get experience in the Australian heritage sector, or on location at one of our excavation sites around the world – where they get to explore medieval Sri Lanka, the origins of farming in Jordan, or our earliest origins in South Africa.
Students learn from professional archaeologists and researchers, and can join field schools and global study tours. At La Trobe, our world-class laboratories expose students to further research opportunities, where they can work on projects to estimate the age of our earliest ancestors, reconstruct ancient environments using pollen, or understand past diets.
Our History students have the opportunity to explore European, British, Asian, African, Australian and United States history, with a focus on the history of ideas – settler colonialism and decolonisation, environmental history, migration, human rights and activism, gender and sexuality.
Our students engage in historical debates, challenge traditional ideas and methodologies, and learn how the past becomes history. They also have access to study tours in Australia and abroad, where they can apply their historical thinking to new contexts.
Find out more about our courses and our distinctive student experience.
Understanding our past
We partner with our communities to develop new understandings of the past.
Our archaeologists are world-leading researchers who publish in top academic journals including Nature and Science. Our research focuses on the Australian record but also has global reach, with projects on China, Jordan, Kenya, North Macedonia, Oman, Saudi Arabia, South Africa, Sri Lanka, the United Kingdom and the United States.
Our historians have an international reputation for distinguished, innovative and engaged scholarship. From Pulitzer Prize winners to well-known media commentators, our staff have shaped how the past is understood.
Geographically, our research program has long-held strengths in Australian, modern American, British and European history, and a developing strength in Asian history. We also have important thematic strengths including the environment, gender, labour, economic history and the history of settler colonialism.
Our research aligns with La Trobe University's research themes: Social change and equity, Healthy people, families and communities, Sustainable food and agriculture and Resilient environments and communities.
Our research is grouped into five key areas:
Our researchers believe that we must learn about the past to understand the present and make things better for the future. Our experts investigate how social inequality has been driven historically by economic disadvantage, ethnicity and gender. We explore research questions about representation, social cohesion, wellbeing, modernity, mobility and whiteness.
Our researchers are building knowledge about our origins as a species. In the field and in the laboratory, they seek to understand the processes by which we became human, and how our ancestors spread across the globe.
Our researchers specialise in the story of long-term human interaction with the environment.
Our archaeologists examine the human modification (both intentional and incidental) of past landscapes and environments, investigating resource management strategies and adaptations, as well as the long-term impacts of and responses to climate and environmental change. Our historians explore social and environmental justice, arguing that environmental management practices in both the past and present can be political. They also explore key questions about environmental history and the climate crisis.
Our researchers explore Australia's past across thousands of years.
Our historians are re-imagining Australian history to include stories of people who have previously had no voice. They hold expertise in the history of colonialism, labour, gender, intimacy, and racial discourse and representation. Our archaeologists use interdisciplinary approaches spanning archaeological excavation, experimental archaeology, analysis of lithic and organic technologies, site formation processes and rock art research.
Our experts lead active archaeological field research programs in countries across South Asia and South Africa. Our research provides new understandings of our evolutionary beginnings and a long-term perspective on the human experience.
The Centre for the Study of the Inland is an interdisciplinary research centre with particular strengths in archaeology, history and social sciences. It specialises in place-based research with rural and regional communities, focusing on social transformations, environmental change and equitable resource sharing.
Find out more about the Centre.