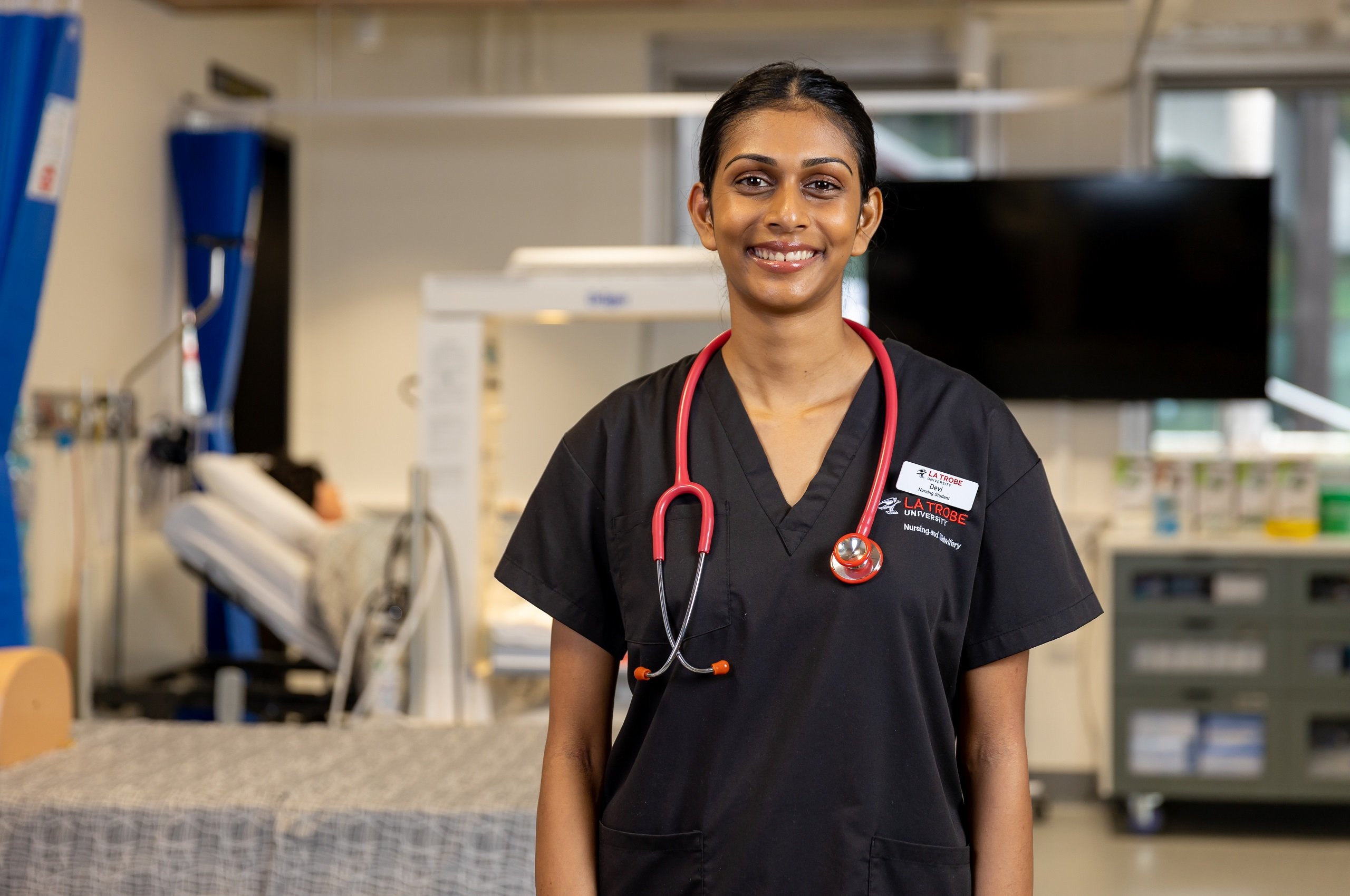 School of Nursing and Midwifery
We have a proud history as one of the early pioneers in nursing and midwifery education in Australia.
We are educating the next generation of nurses and midwives to be professional, caring and competent.
Real work settings
Learn in Victoria's leading hospitals through our on-site clinical schools and work placements.
Find out more about our health placements
Preparing for practice
Our new Simulation Labs provide a fully immersive hospital experience, allowing students to put theory into practice.
Study with us
Events
Wednesday 06 December 12:30pm
News
Discover how nursing alumnus Andrew Cameron OAM's experience as a humanitarian aid worker has taken him to some of the world's most dangerous hotspots to help those most in need.

Dan Marthick-Hone's clinical placement in an Intensive Care Unit in Alice Springs confirmed why nursing is the career for him

Mid-career nursing and midwifery researchers from universities in Indonesia and Brunei are visiting La Trobe to participate in an advanced research skills intensive with the School of Nursing and Midwifery