About us
The Research Office supports all researchers from early career onwards with applications, ethics, grants, contracts, commercialisation partnerships and publishing.
Research Policies and Procedures
Executive Director
MaryAnne Aitken
As the Executive Director of the Research Office, I am responsible for leadership and management of the Research Office. My teams include: Grants, Consulting and Contracts, Ethics, Bio Safety and Integrity and Research Performance.
Office of the Director
Research Office management
Special Projects
Contact the Office of the Executive Director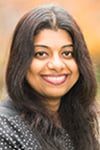 Grants
Deepa Balakrishnan
Strategic and Collaborative Bids
ARC
NHMRC.
Consulting and Contracts
Amanda Smith
Consultancy and Research Contracts
Processes
Policies
Tools and Templates.
Contact the Consulting and Contracts team
Ethics, Biosafety and Integrity
Heidi Gaulke
Animal Ethics
Biosafety
Biosecurity
Defence expert control
Human Ethics
Research Integrity
Contact the Ethics and Integrity team
Research Performance
Alistair Duncan
Research Performance
International Rankings
ERA
HERDC
Research Master