Maternal and child health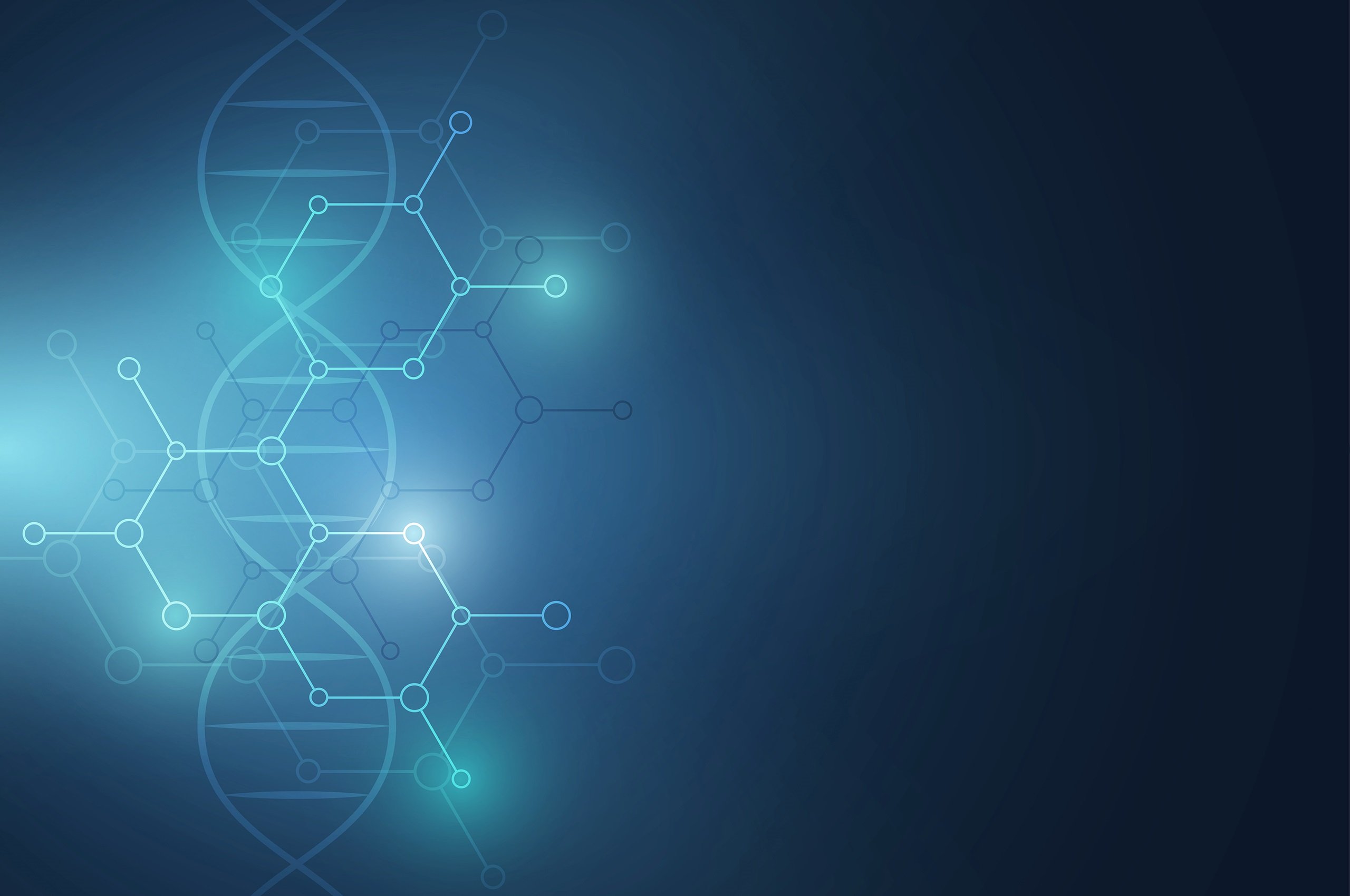 The ARCH optimises health, wellbeing and care for women across the lifespan and for children. Through a gender-focused lens, it tackles unique health issues related to women, in pregnancy, birth, motherhood and menopause.
Follow-up after bereavement in intensive care paediatric
Some children admitted to a paediatric intensive care unit (PICU) will die during their stay.
Multiple studies have shown that, for these families, ongoing contact and bereavement support from the child's hospital is vital to ensure that families feel supported during early bereavement.
To date, there are no studies that explore the prevalence and nature of PICU bereavement follow-up programs within Australia or worldwide. Developing an understanding of these services is crucial in making recommendations for change, measuring improvement in care delivery, and ensuring optimal bereavement follow-up care is provided to all families.
This project aims to identify worldwide bereavement follow-up practices after a child's death in PICU. It will identify the prevalence and nature of hospital or PICU-based bereavement follow-up programs at both a national and international level. Data collection for this study is in progress.
Caring for children with advanced heart disease
In recent years, advances in the diagnosis and management of complex cardiac conditions in children have been made. Nevertheless, a high risk of early death remains.
Many parents report their child's quality of life as poor in the last month of life, while many cardiologists do not feel competent in managing a dying child. While palliative care may be considered in these circumstances, it is challenging for all involved to identify when children with complex cardiac conditions would benefit from palliative care team involvement.
This project explores the perspectives and practices of paediatric cardiac and palliative care professionals in providing palliative care to children with advanced heart disease in the United Kingdom. A survey exploring the attitudes, experiences and confidence in delivering key components of palliative care and referral practices among paediatric cardiac and palliative care professionals.
---
Induction of labour
The rates of induction of labour have increased in recent years, and may impact on women's experience of labour and birth, their support network and the broader maternity service. It is unclear whether clinical outcomes, such as birth by caesarean section or post-partum haemorrhage, are affected by increasing induction rates.
This project draws on Mercy Health statistics from the past 10 years to compare the clinical outcomes of women who were induced to those whose labour started on its own. Researchers will examine outcomes including caesarean section, haemorrhage, breastfeeding, babies born too little or too big, and babies needing extra hospital care. Using surveys and interviews with women and clinicians, they will also explore the impact of induction on labour, birth, and the overall maternity service.
An understanding of the impact of induction on clinical outcomes, childbearing women, families and maternity services will enable us to focus on improving care and the birthing experience.
Stillbirth Centre for Research Excellence
The Stillbirth Centre for Research Excellence is examining how stillbirth affects women, their families and maternity services. It has four priority areas: implementing best practice to address known risk factors for stillbirth; developing methods of identifying the at-risk fetus; reducing the impact of stillbirth on mothers and families; and implementing a national perinatal mortality audit to prevent stillbirths.
In collaboration with Safer Care Victoria, Mercy Health has implemented the Safer Baby Bundle to improve detection of fetal growth restriction and increase women's awareness of fetal movement, sleeping and smoking recommendations, and decisions around timing of birth. Other projects are underway that use statistics, digital media and feedback to continuously evaluate and improve maternity care.
---
Chronic disease and pregnancy in Victoria: time trends and pregnancy outcomes
Chronic illness in pregnancy can increase stress and lead to adverse outcomes for the pregnant woman, as well as the fetus or infant. The average age of mothers is increasing in Australia, a trend that also is associated with higher potential for chronic illness and adverse pregnancy outcomes.
There is a scarcity of literature focused on broader aspects of chronic disease in pregnancy, as well as studies that specifically focus on Australia. This project aims to investigate time trends in chronic disease during pregnancy in Victoria from 1999-2016, relationships between chronic disease and pregnancy outcomes, and variations in these associations between subgroups of women giving birth.
Data on all reported births in Victoria between 1999 and 2016 (N=1,271,783) have been obtained from the Victorian Perinatal Data Collection, Department of Health and Human Services, Victoria (data custodians Consultative Council on Obstetric and Paediatric Mortality and Morbidity).
Descriptive, correlation and regression analyses will be undertaken. Several papers are in preparation and analysis and reporting is ongoing. The results are expected to inform care for mothers and their infants in Australia and beyond.
---
Baggarrook Yurrongi: Improving the health of Aboriginal mothers and babies through continuity of midwife care
In partnership with the Victorian Aboriginal Community Controlled Health Organisation, the Women's, the Mercy Hospital for Women, Sunshine Hospital and Goulburn Valley Health, this five year National Health and Medical Research Council funded study is evaluating the effect of continuity of midwifery care in pregnancy, labour, birth and the postnatal period (called caseload midwifery) on perinatal outcomes for Aboriginal and Torres Strait Islander women and their infants.
The project explores the research translation capacity of maternity services to embed and sustain caseload midwifery care for Aboriginal and Torres Strait Islander women, measure clinical outcomes and determine the acceptability of the model to women. This research aims to bridge the gap between the current, largely community-based care, and the care women receive in hospital.
Find out more about this research project, including its partners and researchers.
EXPERT: Exploring midwives' and nurses' perceptions of 'expertise'
The EXPERT study explores the concept of 'expertise' within the midwifery workforce, which is traditionally based on the number of years that a clinician has been practicing. As the number of years in the workforce increases so does the level of compensation, suggesting a correlation between time spent since qualifying and increased ability/value.
Anecdotally, when arranging staffing, managers may view staff not simply based on the number of years they have been practicing, but also in terms of how much of a perceived 'expert' they are. Some staff exhibit a high level of perceived 'expertise', resulting in them being regarded as crucial to the skill mix of the unit on a day-to-day basis, yet receive no formal recognition.
What is 'expertise' from a practical point of view if it means more than just the number of years worked? The aim of this study is to develop a functional definition of expertise within the midwifery workforce that can be applied to recruitment, rostering, supporting staff, skill mix and workforce strategies. Staff wellbeing and views on working at the Women's are also explored.
Find out more about this research project, including its partners and researchers.
Breastfeeding in public: Understanding community attitudes and identifying design solutions
This project explores design features and community attitudes that invite or deter breastfeeding in public. Researchers conducted interviews and focus groups with breastfeeding mothers in three local government areas in 2016 (Rural City of Swan Hill, City of Greater Bendigo and City of Melbourne) and at the Women's in 2018.
Researchers received input from over 80 mothers speaking five languages, as well as health professionals and council planning staff. Using the data, researchers developed design guidelines that outline how a range of everyday shared spaces could become breastfeeding-friendly, as well as the optimal design characteristics for dedicated breastfeeding spaces.
Find out more about this research project, including its partners and researchers.
DAISY: Preventing postnatal depression in new mothers using telephone peer support
In Australia, 17% of new mothers experience postnatal depression, with potentially serious health consequences for the woman, her infant and family members. However, one in three new Victorian mothers experiencing postnatal depression do not seek help.
The Depression and AnxIety peer Support studY (DAISY) study is a multi-site, two-arm randomised controlled trial, matching peer volunteer mothers with a lived experience of postnatal depression and/or anxiety (from which they have recovered) with new mothers at increased risk of postnatal depression or anxiety.

The new mothers, who are at slightly higher risk than average of developing depression and/or anxiety, are recruited from the postnatal units at the Women's. Mothers randomly allocated to peer support receive proactive telephone-based support from a peer volunteer up until six months postpartum, and both groups receive all the usual care and supports available as part of routine care.
Peer volunteers provide empathetic and emotional support by telephone, targeting key risk factors for depression and anxiety. Peer volunteers also encourage help-seeking by providing information about existing clinical and support services as appropriate.
The aim of DAISY is to test whether proactive peer support by telephone decreases the risk of postnatal depression at six months postpartum. A range of other health outcomes are also measured, along with exploring the cost-effectiveness of such a service. The project will recruit 1,060 women to the study, and train about 200 peer volunteer mothers to provide the telephone support.
Find out more about this research project, including its partners and researchers.
GEM CARE: Exploring the feasibility and acceptability of group antenatal care and education
Group-based antenatal care, pregnancy care and childbirth/parenting education is undertaken in groups of 8-10 women for 6-8 sessions with two midwives. Evidence regarding potential benefit or harm is inconclusive, with some suggestion the model is associated with fewer preterm births. A Cochrane review concludes more evidence is needed.
We aimed to test the feasibility of implementing an adequately powered randomised controlled trial (RCT). For this we conducted a two-arm pilot RCT. Women allocated to the intervention received group-based antenatal care and education (known as GEM Care, Group Education and Midwifery Care). Usual care included hospital-based midwife, caseload or team care, or shared care with a GP. Participants were English-speaking, primiparous, low risk, with no more than 24 weeks gestation at booking. Clinical outcome data were collected from the medical record. A telephone interview at six weeks postpartum explored women's views. Focus groups explored midwives' views.
Find out more about this research project, including its partners and researchers.
The ABLE study: Exploring the prevalence and experiences of women with disabilities who use maternity services at the Women's
It is estimated that more than one billion people worldwide are living with a disability. However, limited information exists on the disability status and needs of women during pregnancy.
In Australia, disability status is not included in the Perinatal National Minimum Data Set. While there is a limited amount of qualitative research focusing on the experiences of pregnancy and childbirth of women with a disability, there is an absence of quantifiable data.
We aim to address this gap by exploring the prevalence and identification of women with disabilities who utilise maternity services. We will also gain insight into the experiences of women who identify as having a disability about how they found their pregnancy, labour and birth and the early postnatal period.
Find out more about this research project, including its partners and researchers.
IVY: Investigating an online community of support for emotional health in pregnancy
Perinatal mental illness is a major public health issue, with serious and costly health consequences for women, their infants and families. Many women don't seek help. Potential barriers include fear of stigmatisation, fear of failure and lack of support. These barriers may be overcome by more flexible models of support, such as an online peer support program.
This study aims to develop and test the feasibility, acceptability and functionality of a moderated online peer support app to be used on smart phones, tablets or computers, to reduce perinatal depression and anxiety in women at increased risk. It has been undertaken in collaboration with Perinatal Anxiety and Depression Australia, Australia's peak consumer perinatal mental health organisation.
An iterative user-centred approach was used to design and develop the app, via a series of interviews, focus groups and design workshops with consumers, stakeholders and software designers. We are preparing to conduct a pilot randomised controlled trial to test potential impact and engagement as well as to inform a large adequately powered randomised controlled trial.
Find out more about this research project, including its partners and researchers.
MANE: Evaluation of a statewide maternity and newborn emergencies program
The Victorian Department of Health and Human Services has funded the Maternity and Newborn Emergencies (MANE) program, which is sponsored and run by The Women's Hospital Maternity Services Education Program for regional and rural public maternity providers.
To inform the ongoing development of the content, design and delivery of the program, a team from the Judith Lumley Centre, La Trobe University, is currently conducting an evaluation of MANE. This evaluation is being conducted over a three-year period from 2017 to 2020. All rural and regional maternity service providers currently receiving MANE have the opportunity to participate in the evaluation, with in-depth case studies conducted at five maternity service sites.
Find out more about this research project, including its partners and researchers.
RUBY: Ringing up about breastfeeding
The RUBY (Ringing Up about Breastfeeding earlY) study investigated whether proactive telephone-based peer support during the postnatal period increases the proportion of infants being breastfed at six months of age.
RUBY was a multicentre, randomised controlled trial conducted in three hospitals in Victoria, between February 2013 and December 2015. Over 1150 first-time mothers intending to breastfeed were recruited at one of the three hospitals (the Women's, Monash Health, Western Health Sunshine) after birth and prior to hospital discharge. They were randomly assigned to usual care or usual care plus proactive telephone-based breastfeeding support from a trained peer volunteer for up to six months postpartum.
The study found that infants of women allocated to telephone-based peer support were more likely than those allocated to usual care to be receiving breast milk at six months of age (intervention 75%, usual care 69%).
Find out more about this research project, including its partners and researchers.