Scholarships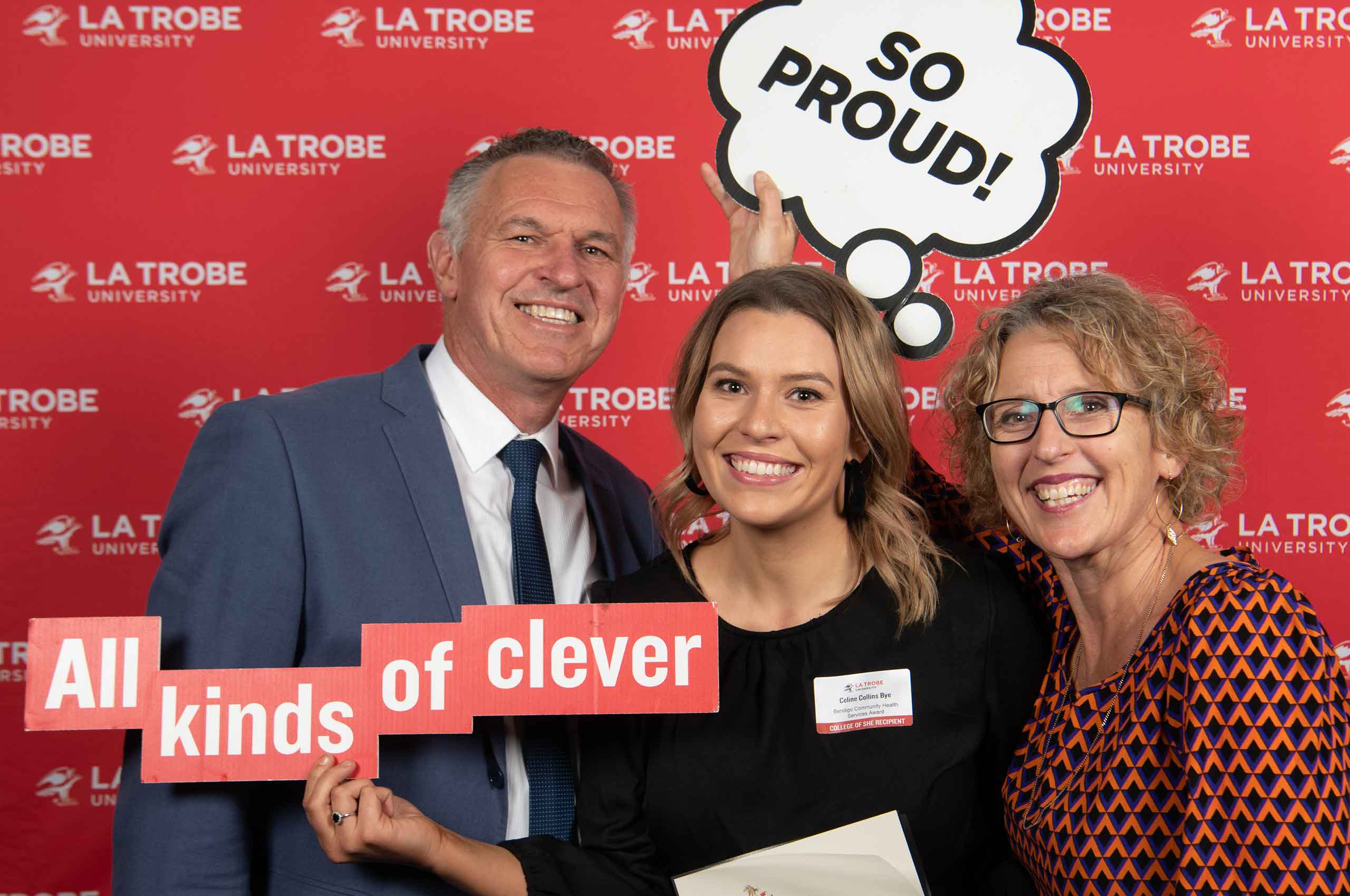 La Trobe University offers its students access to more than 500 scholarships each year.
Some scholarships are offered university-wide, while others are offered to students of a particular course, college or campus. Scholarships are designed to encourage and support all kinds of students. It's worth applying.
You'd be surprised at how many applicants succeed! Scholarships are designed to encourage and support all kinds of students. While some scholarships are awarded for academic merit, many are specifically for students who are experiencing financial difficulties, have to relocate, are engaged in their community, show leadership and so much more. Bendigo also has a number of scholarships that are only for students from the region.
Bendigo Campus Prize Ceremony
To celebrate and congratulate scholarship and prize recipients, the Bendigo Campus Prize Ceremony is held annually. This is an opportunity to bring together our generous donors, our academic staff and our student recipients to celebrate their success. The University is proud to be able to recognise academic achievement and to draw well-deserved attention to the donors of prizes for their significant role in encouraging excellence in our students.
The application process
Some applications may be made directly to La Trobe University while other applications are made via the VTAC system.
Find the right scholarship for you
Indigenous Accommodation Scholarship
At La Trobe, we understand how important access to safe, secure and affordable housing is for our students.
That's why we are offering Indigenous students a guaranteed place in our accommodation facilities across all of our campuses, as well as a scholarship that will cover any gap left after Rent Assistance – this means you'll be able to live on campus at no financial cost to you.*
Find out more by visiting Indigenous Accommodation Scholarship.
Bendigo Tertiary Education Anniversary Foundation
The Bendigo Tertiary Education Anniversary Foundation distributes more than $75,000 to Bendigo Campus students annually. The Foundation works with many generous donors, including past students and staff, to help current and prospective students achieve their goals.
Meet a scholarship recipient
The scholarship pretty much means the world to me, because without it I wouldn't be going to University. I am so grateful to be the recipient of this scholarship.