Alumni benefits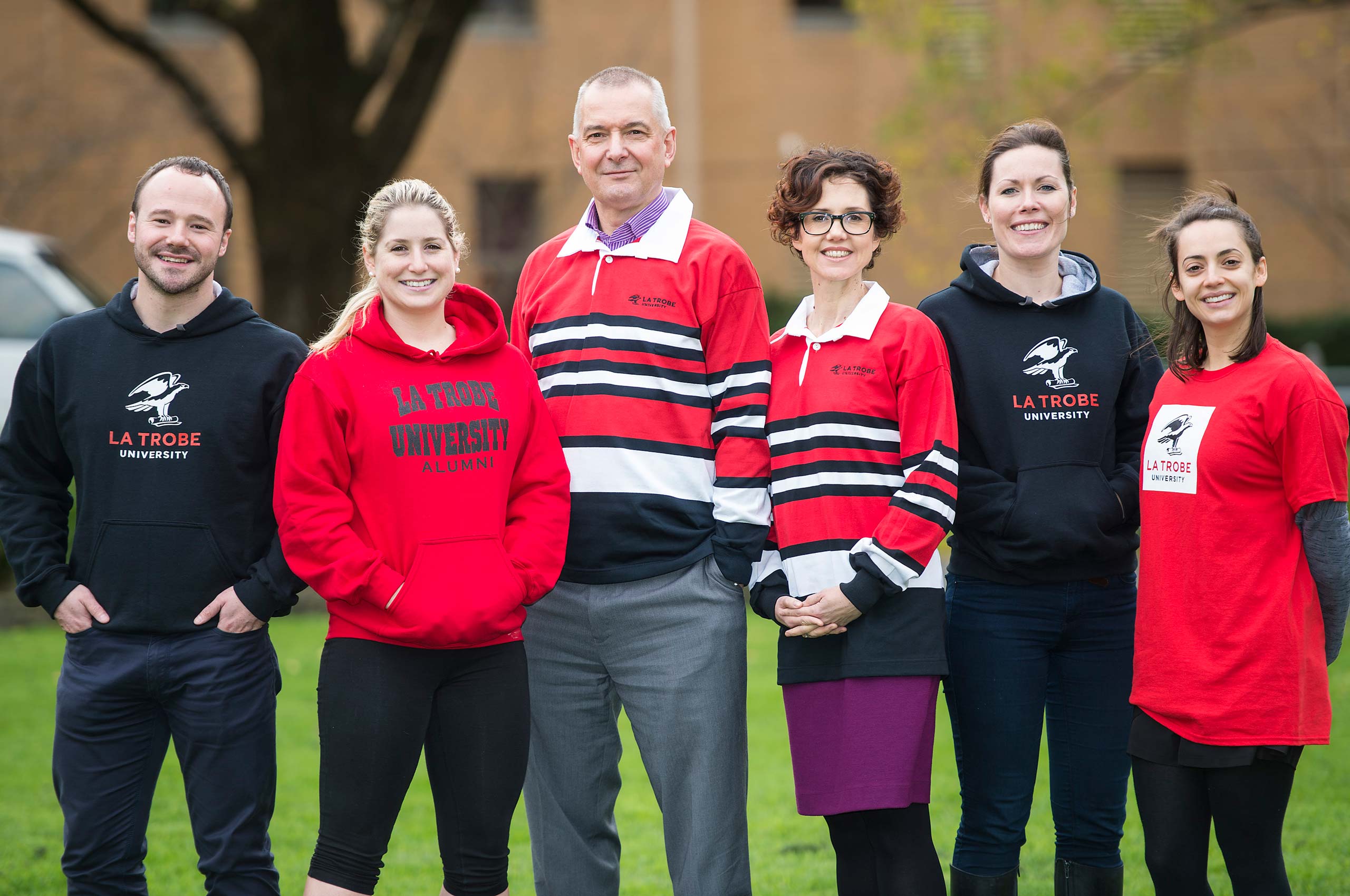 As a graduate of La Trobe University, you become a lifelong member of our alumni community. This gives you special access to a wide range of benefits to help you thrive in your career and continue your passion for learning.
Our Alumni Advantage offers you a 10% reduction on course fees on any full fee paying place in a La Trobe postgraduate course.
Take your Honours or Masters degree to the next level with our graduate research scholarships.
As an alumni library member, you can borrow from campus libraries and access a range of databases. It's free!
As La Trobe alumni, you're entitled to 20% off books using discount code LTUP.
Our Confucius Institute offers a 25% discount for online sessions.
La Trobe's remarkable researchers and educators join leading thinkers and public figures to debate current issues and offer their opinions on how to build a better Australia.
Enjoy ongoing access to thousands of courses through the new LinkedIn Learning platform. It's a free and exclusive benefit for La Trobe alumni.
Employer Connect is La Trobe's job database, powered by Grad Connection/Seek. Access hundreds of graduate jobs in Australia and throughout Asia.
Big Interview is an online resource to help you prepare for an interview. Access hours of eLearning content to improve your understanding of what employers look for in an interview, and how to handle those tricky questions, Then get practising using the interview simulator. Contact alumni to receive the access code to register your Big Interview account.
Develop the next generation of talent by sharing your skills and knowledge as a mentor to a La Trobe student.
Looking for events, information and expertise to boost your career? No matter where you are in your career journey, access CareerHub to discover our latest events or book an appointment with a careers adviser. Log in via the Graduate button with your user name. To register as a graduate or for access issues please email: careers@latrobe.edu.au
Take your business idea to the next level through our heavily subsidised Big Leap incubator program. Migrant founders will draw on their unique strengths, sharpen their plans, hone their skills, test a new market with their offering and build a network for long term success.
Join thought-provoking lectures, professional development sessions and networking events throughout the year.
Get discounts on Twilight Tours ($17 per adult) and 10% off native plants at our shop. Mention you are La Trobe alumni to receive your discount.
Use the LTU Community rate to receive 15% off memberships at both our Indoor Sports Centre (Melbourne Campus) and Bendigo Sports Centre (Bendigo Campus). A discount is also offered for casual visits and facility bookings at both venues.
Receive a 50% discount off your initial podiatry consultation fee at our specialist Podiatry Clinic (Melbourne Campus). Mention you are La Trobe alumni to receive your discount.