La Trobe Sports Park
Our Sports Park is the first of its kind in Australia. It offers a unique environment to play, teach and research sport.
Located at our Melbourne Campus, the Sports Park precinct supports major participation sports events, grassroots sport competitions and recreation opportunities and is a key component of the University City of the Future. It'll also train the next cohort of sport industry professionals through a world-class student placement program.
Stage 3 of the La Trobe University Sports Park development will see the precinct become the national base for Football Australia's national women's programs, including the home of the Matildas, and the State Centres for Football Victoria and Rugby Victoria. Once complete, the facilities will span 15 hectares and will include separate Centres of Excellence for Football Victoria and Rugby Victoria, with shared common access, parking and public amenity facilities.
For more information on Stage 3 of the Sports Park project, click here.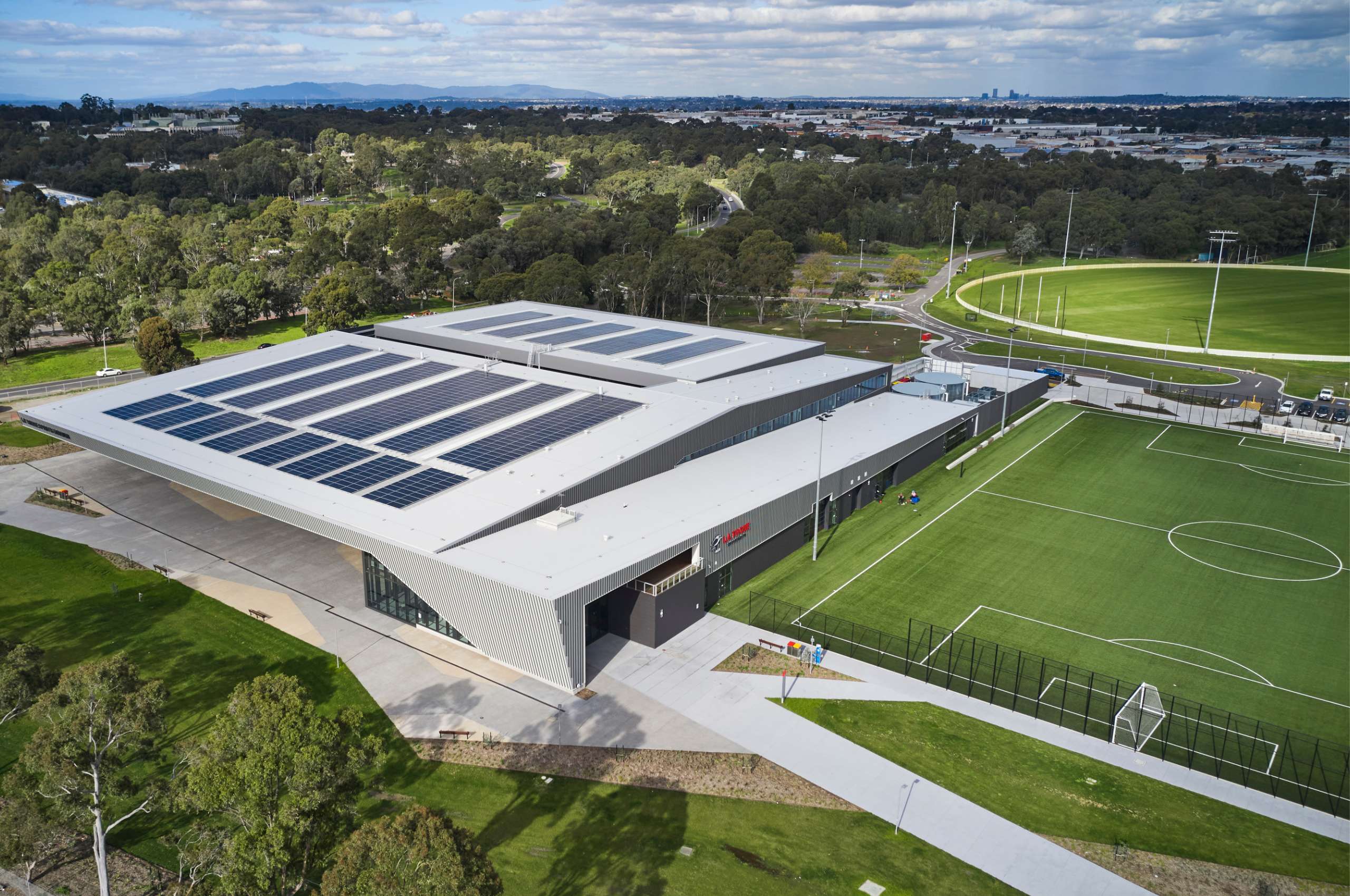 Book a Sports Park facility
To book one of our various sports fields or a facility within the Sports Performance Hub, complete our Sport Facility Enquiry Form.
Explore the Sports Park