Taekwondo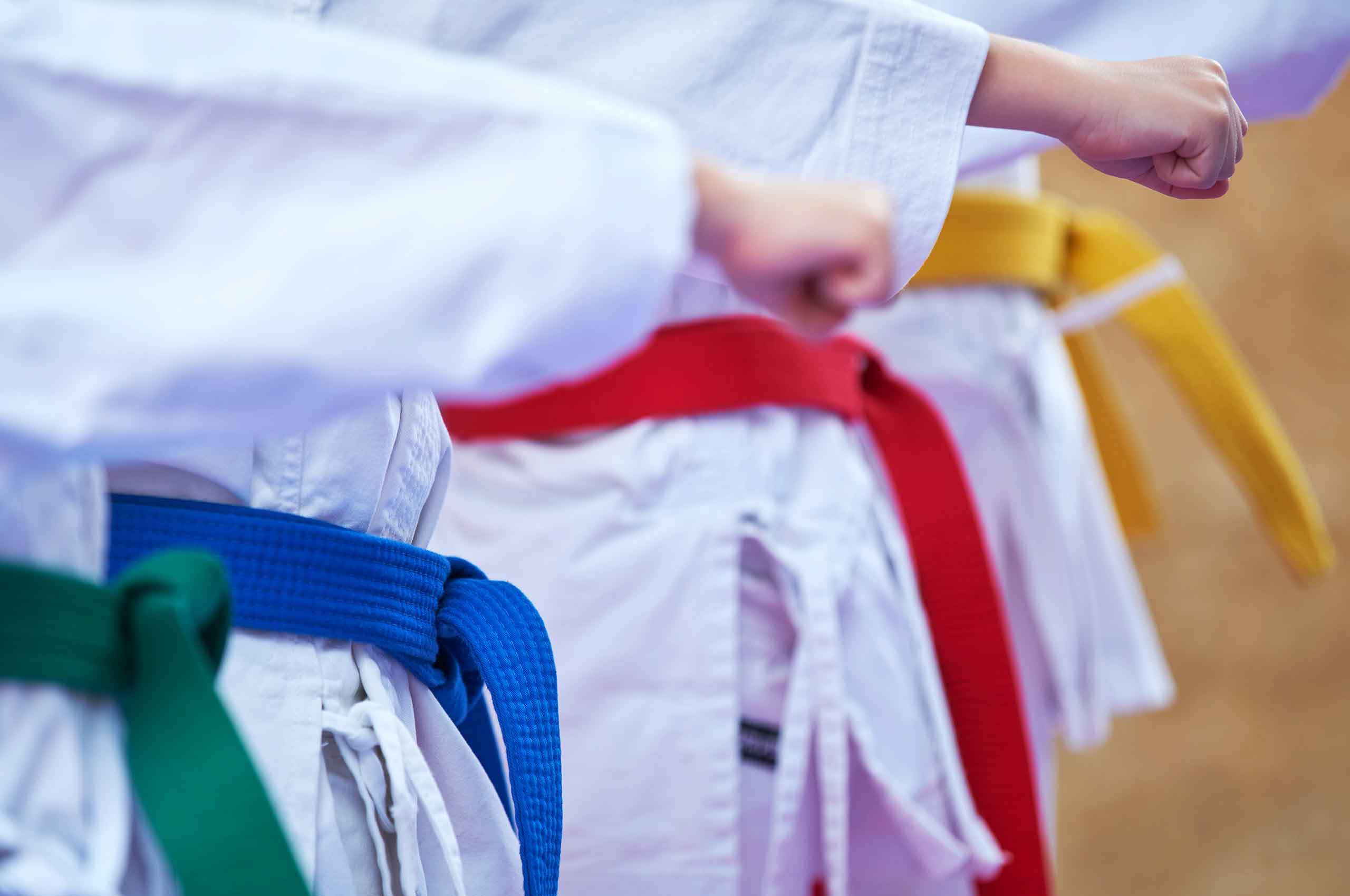 Learning a martial art benefits children and young people in many ways.
Benefits include:
increased self esteem
reduced anxiety
improved academic performance
reduced classroom behavioural difficulties
reduced aggressive and hostile behaviours.
Taekwondo is a martial art that helps build:
strength
speed
balance
flexibility
fitness
self-confidence
self-discipline.
Students can also build goal-setting skills as they progress through each level, working towards the coveted black belt.
About our instructors
Lydia Zakkas-Victor and Bernie Victor (5th Dan) from The Melbourne Taekwondo Centre volunteer their time and services at The Bouverie Centre. Bernie and Lydia retired from world championship level competition to teach and support young people in their local community to get fit and have fun developing their skills in taekwondo. They base their system of taekwondo on positive reinforcement for good behaviour and give every child an opportunity to do well.
Who can attend?
Our clients aged between 5 and 18 years old. No previous experience is necessary.
When is it held?
Mondays, 5 pm–6 pm during school term.
It includes a snack and a chance to connect with other young people in the class. Whilst a parent or carer is required to be present for the duration of the class, they may join the yoga and meditation group being run at the same time.
Where?
The Bouverie Centre, 8 Gardiner St, Brunswick, VIC 3056.
Cost
A weekly gold coin donation. (Alternative arrangements can be made if payment is an issue).
What do I bring?
New members should dress in loose, comfortable clothing. Students are given white taekwondo pants and a t-shirt from the Melbourne Taekwondo Centre after their grading. They are then expected to wear this uniform to all their classes.
Interested in joining?
Please speak to your therapist to register.