Advertise a job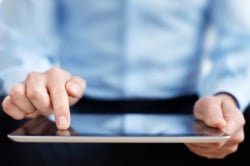 Connect with La Trobe to promote your opportunities to our population of students.
Where to advertise jobs for students
CareerHub
We welcome the following opportunities:
Full time, part time and casual vacancies
Graduate roles
Graduate programs
Paid Internships
Vacation programs (only by direct employers - no agencies/third parties)
Volunteering with not-for-profit organisations
To advertise on CareerHub, click on the button below and follow the prompts to create an account before posting your opportunity.
Advertise a vacancy on CareerHub
Employer Connect
Powered by Grad Connection (a Seek company), Employer Connect is an additional platform for connecting students, graduates and employers.
Graduate roles can also be advertised via Employer Connect.
Advertise an opportunity on Employer Connect
Useful information for advertisers
Terms and conditions
La Trobe University reserves the right to reject any advertisement that is deemed not suitable or does not comply with our terms and conditions for advertising.
Advertisements will be vetted and approved during office hours Monday to Friday. Advertisements submitted on weekends, public holidays and during the University shut-down period (generally between 24 December and 2 January) will be actioned on the next business day.
Rate of Pay
La Trobe requires casual, part time, temporary and internship positions (including Vacation Programs) to provide an hourly pay rate, salary (pro rata) or a reference to the relevant Award that the position falls under, for example, Health Services Award 2021. This is so La Trobe can verify that this meets our remuneration guidelines and state and federal laws. We do not accept jobs that are commission only.
For information on employment conditions including Awards, Agreements, National Employment Standards and Contracts, please visit the Employment conditions - Fair Work Ombudsman website.
What information do I need to include when advertising a job vacancy?
When posting a job on CareerHub, the following information is required:
Position title
Application closing date
Number of positions available
Expected commencement date
Remuneration
Contract type
Contract hours
Location/s
Summary of the position and/or organisation
Details of role
Application procedure
Application link
Category / Job type
Can I advertise a volunteer role?
Not-for-profit organisations and registered charities are welcome to advertise volunteer roles on CareerHub.
Can I advertise an unpaid internship?
No. In accordance with the Fair Work Ombudsman, there are two types of lawful internships: paid and for academic credit.
Paid internships – students employed as interns are entitled to:
For further information on internships for academic credit, please contact the team at busdev.edu@latrobe.edu.au
University Calendar
Students' availability for work may change due to study commitments. View the University Calendar for examination dates and University holidays.