Advertise a job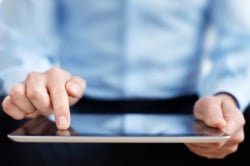 Connect with La Trobe to promote your opportunities to our population of over 35,000 students.
Jobs for students
We welcome the following opportunities:
Part-time and casual vacancies
Household jobs such as tutoring, babysitting and gardening
Volunteering
Work experience / unpaid internships
To advertise, click on the button below and follow the prompts to register your details on our CareerHub system and complete the job advertisement details.
Advertise a vacancy on CareerHub
---
Graduate jobs, internships & vacationer programs
We welcome the following opportunities:
Graduate jobs
Graduate employment or development programs
Paid internships
Vacationer programs (only by direct employers, no agencies / third parties)
Employer Connect, powered by Grad Connection (a Seek company), is our new platform for connecting students, graduates and employers.
Advertise an opportunity on Employer Connect
Internships - third parties / agencies
If you wish to advertise fee-paying internship programs, please contact studyabroad@latrobe.edu.au to discuss opportunities to partner with La Trobe University.
---
Jobs on Campus
Randstad has been selected as the University's preferred recruitment partner for casual student employment. La Trobe University staff wishing to employ student casuals should contact Randstad to discuss their recruitment needs, by contacting Hazel Lawson (Randstad delivery team member), via email to latrobe@randstad.com.au
---
Useful information for advertisers
Advertisements will be vetted and approved during office hours Monday to Friday. Advertisements submitted on weekends, public holidays and during the University shut-down period (generally between 24 December and 2 January) will be actioned on the next business day.
La Trobe University reserves the right to reject any advertisement that is deemed not suitable or does not comply with our terms and conditions for advertising.
University Calendar: Students' availability for work may change due to study commitments. View the University Calendar for examination dates and university holidays.