Living in Bendigo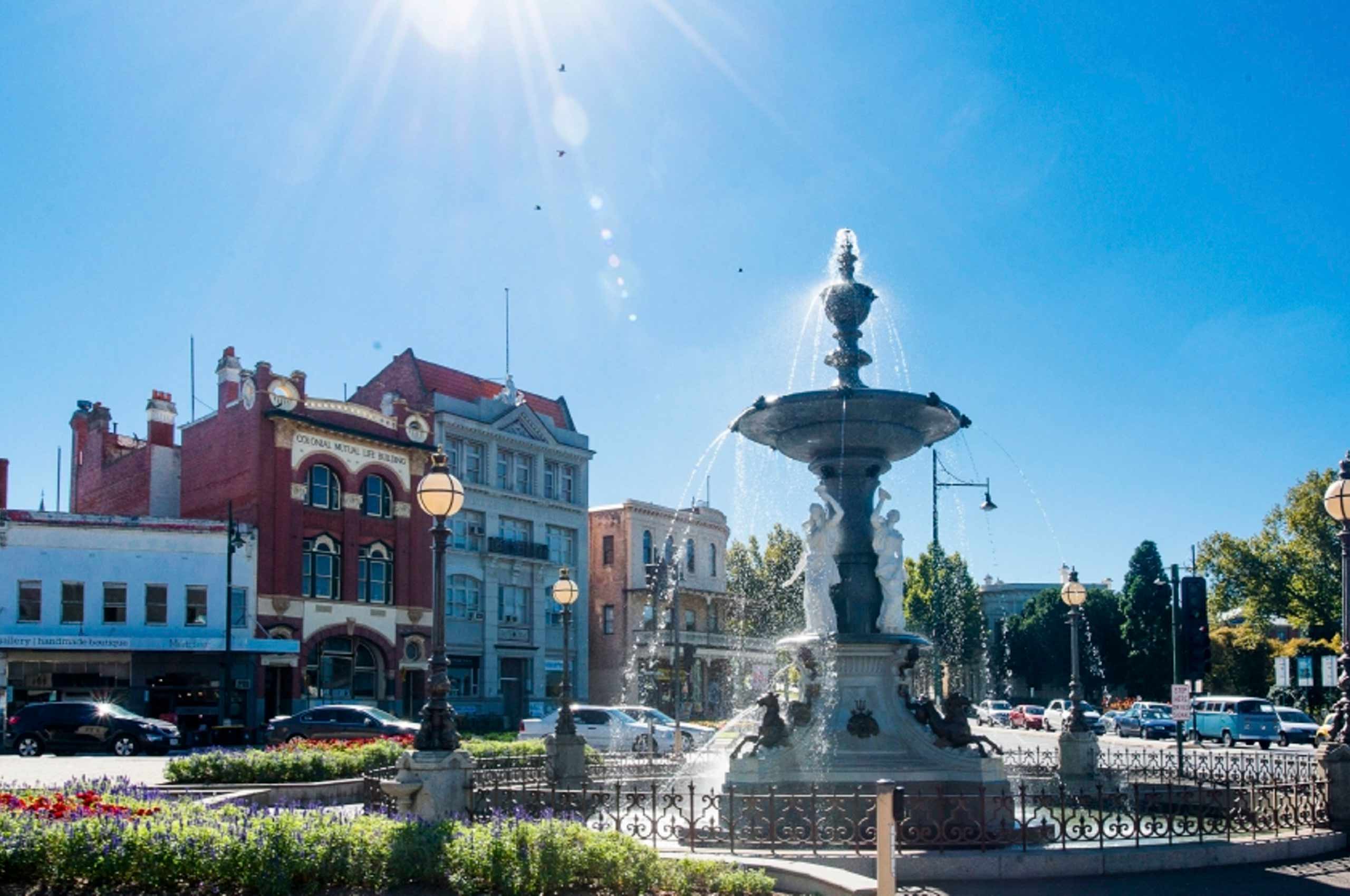 Bendigo is Victoria's fastest-growing regional city, offering a laid-back regional lifestyle alongside enviable opportunities.
Located in central Victoria, Bendigo is less than two hours from Melbourne and has a population of more than 100,000 people.
Bendigo boasts a rich arts culture, great food, festivals, sporting events, business, employment and educational opportunities, plus welcoming locals, all thriving among a heritage setting that stacks up to the grand European cities that inspired it.
When gold was first discovered in Bendigo in the mid-1800s the forests and creek flats were overcome by gold seekers from around the globe. Much of the wealth found was invested back into building the city. That's why Bendigo boasts some of the country's most impressive architecture, public sculpture, fountains and gardens. And while Bendigo's built heritage is certainly historic, it's far from old hat. Today this place has inspired creativity and innovation, on show for all to enjoy and benefit from.
Discover Bendigo's best attractions, festivals and events via the Bendigo Tourism website.
Visit the City of Greater Bendigo Website to find out about their services and the city.
Bendigo, an education city
Almost the entire city of Bendigo helps to foster the value of education. La Trobe University takes pride of place alongside excellent primary and secondary schools, and the Bendigo Kangan Institute of TAFE.
Bendigo's premier businesses and organisations support our students with work placement, research, mentorships and employment.
Choose to study in Bendigo and you can gain experience alongside alumni at the likes of the City of Greater Bendigo Council, Bendigo Health, Bendigo Bank, Coliban Water and the many private and public schools.
Whether you're coming from regional, rural or metropolitan Victoria, from interstate or overseas, you'll be welcomed in Bendigo. The city recognises and values the wealth of knowledge and experience students contribute to everyday life.
Working at La Trobe Bendigo
Our campus attracts staff to work here from all over the country. If you'd like to learn more about working at La Trobe, please visit our Academic staff hub. You can also view current vacancies via Jobs at La Trobe.