Engineering building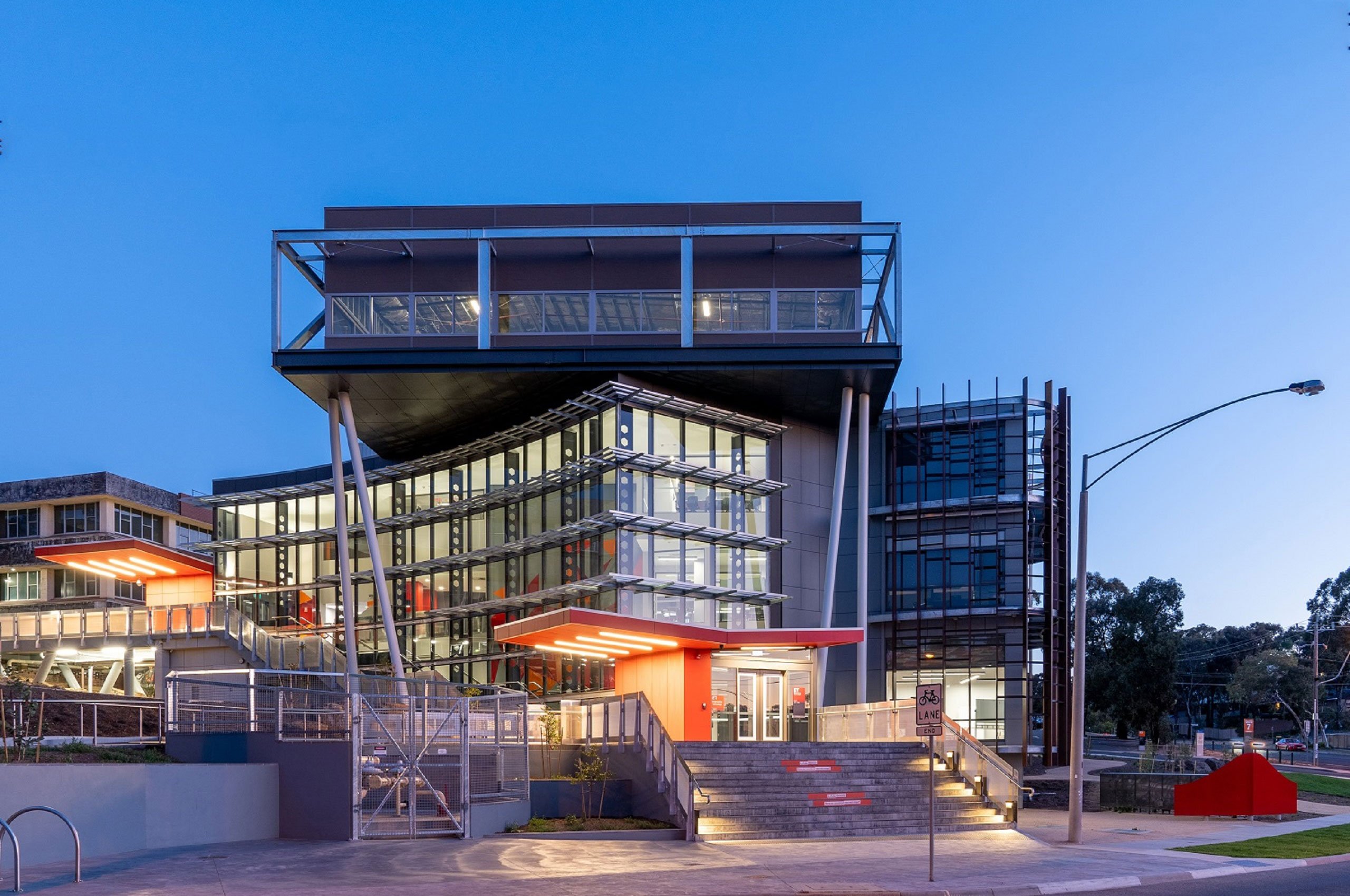 Our new Engineering building has opened up a raft of opportunities for our students, researchers and the wider Bendigo community.
Opened in March 2019, the contemporary four-story glass and steel structure was inspired by the nature of the courses taught within.
It features state-of-the-art technology and engineering equipment allowing our researchers to find solutions to real-world problems and collaborate with industry.
It's home to a range of civil engineering, technology, mathematics and science subjects.
The third floor of the building features the State Government's Bendigo Tech School, which welcomes thousands of secondary students each year for an innovative program of science, technology, engineering, arts and maths classes.
Our Engineering building was built as part of the $50 million Bendigo Campus Transformation Plan.