Tourism and Hospitality Management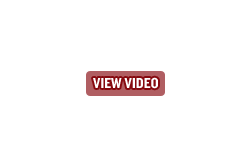 Why study Tourism and Hospitality Management?
The tourism and hospitality industries are the world's largest employers. There is a growing demand for tourism graduates with business management skills and training.
Our dynamic Tourism Management course and our EPAS accredited Tourism and Hospitality course give you a real advantage in these competitive industries and prepare you to meet high standards of professional excellence.
Gain industry experience
We have established partnerships with some of the major players in the sport, tourism and hospitality industries. This gives you exposure to potential areas of employment.
Our courses are backed by internationally respected researchers and experts in the field of this major Australian and global industry.
Develop key business skills
Our programs offer you specialised tourism and hospitality subjects alongside core business subjects such as accounting, marketing and economics. Study food and beverage services, accommodation management, gastronomy, destination marketing and management, and service operations management.

Develop your industry knowledge and core business management skills to plan tourism initiatives and operate hospitality businesses.
Ranked top for Tourism in Victoria
The Bachelor of Business (Tourism and Hospitality) is accredited by the European Foundation for Management Development (EMFD) through the prestigious EFMD Programme Accreditation System (EPAS).
ERA rankings place La Trobe's Tourism research as above world standard, the highest ranking in Victoria.

Career opportunities
Graduates may find work in a range of human service industries. These include tourism, event and conference management, sporting events and festivals, hotels and resorts, restaurants, clubs and bars, logistics, catering and banquet management, convention centres, event and conference management, and wholesale and retail management.
Courses
International students
How to apply?
Enquire now about any course for international students or find out how to apply.
Fees and scholarships
Estimated fees for international students are indicated for each course above. Fees are indicative only and set at 120 credit points per course, unless otherwise stated, and may vary depending on the number of credit points in which students enrol. Some courses may vary in credit point load and fees will be adjusted accordingly.
There is also a range of scholarships available for international students to assist students.
Your study experience
Tourism and Hospitality Management placement opportunities
As part of our commitment to innovating curriculum design and development, we have recently appointed several Work Integrated Learning Coordinators at our Melbourne and Regional campuses.
Work integrated learning means you'll get to apply your skills in the workplace, as you study. You can earn credit towards your degree through work placements or simulations. Work integrated learning is endorsed by the Federal Government and industry groups such as the Australian Chamber of Commerce and Industry. It will assist to increase your employability potential when you graduate.
You will also gain work experience in food and beverage service, accommodation operations, hospitality management, staging special events or tourism ventures. Our partnership with the RACV Club includes student placements and paid internships.
In some placements, you can earn certificates in Responsible Service of Alcohol, Responsible Service of Food, Micros Opera (widely used accommodation booking software) and Galileo (global reservations and ticketing system software).
Overseas study opportunities
Gain valuable overseas experience by taking part in a short-term overseas study program with one of our 100 partner universities in over 30 countries. Or spend 6–12 months in a student exchange program in destinations like Canada, the US, South America, Europe or the UK. Our exchange partners include the University of Innsbruck, Copenhagen Business School, Berlin School of Economics or the BEM Management School in France. See student exchange.
Alternative pathways
Going straight from school to university isn't an option for everyone. There may be other pathways to help you gain entry into this course. See alternative course pathways.
Student and graduate profiles
Find out about the experiences of one of our Tourism and Hospitality Management students.
At La Trobe I have learnt an enormous amount and achieved things I didn't think I could.

Ms Reanne Kurnof, Business, Economics and Law
Tourism and Hospitality Management events
There are no upcoming Tourism and Hospitality Management events. Browse other events.