Tourism and hospitality
An exciting area of growth and innovation, a qualification in tourism and hospitality will prepare you to work within global companies, resorts, restaurants and hotel chains.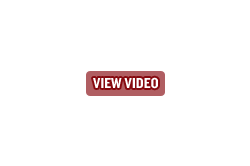 Tourism and hospitality at La Trobe
Be globally recognised. Our course is designed to provide students with the knowledge and practical skills needed to work in the tourism and hospitality industry worldwide.
While studying as a tourism and hospitality student, you'll receive:
Responsible Service of Alcohol (RSA) certification by The Victorian Commission for Gambling and Liquor Regulation (VCGLR)
Responsible Service of Food (RSF) certification by La Trobe University
Galileo certification (Travel Agency Booking System) if you obtain 80% or higher in final exam.
Be confident that your university is ranked in the top six universities in Australia and top 50 in the world for hospitality and leisure management (QS World University Rankings by Subject 2017).
Study key business disciplines including accounting, economics, finance and marketing, as well as completing major study in tourism and hospitality. Develop key skills in food and beverage services, accommodation management, gastronomy, destination marketing and service operation management.
Graduate career ready. You'll gain hands-on experience in using front-of-house and travel management booking systems by participating in our hotel management computer simulation, as well as taking part in our work placement opportunities.
Career outcomes
A qualification in tourism and hospitality is your key to working in various areas across many sectors. You could consider working in positions such as:
restaurant manager
café manager
food and beverage manager
hotel manager
conference and event manager
human resource manager
marketing manager
resort manager.
Short courses
We also offer single subject study. Visit our short courses page to find out more.
Courses
ATAR and location:Melbourne: 50.35
Start dates: Multiple start dates at various locationsMarch, July, November
Duration: 3 years full-time or part-time equivalent3 years
Location: Melbourne Albury-Wodonga Bendigo City
Start dates: AnytimeAnytime
Duration: 4 years3 years full-time or 6 years part-time
Location: Melbourne
Start dates: AnytimeAnytime
Duration: Two years full-time or part-time equivalent2 years
Student and graduate profiles
Find out about the experiences of one of our Tourism and hospitality students.
La Trobe graduates
Where have graduates found work opportunities?
Our recent graduates have started their careers within mid-tier and local firms, the public sector and not-for-profit organisations, and have risen to high-level positions as company directors in commercial organisations such as:
Hilton Worldwide
Mantra Group
Park Hyatt
Destination Melbourne.
How much can I earn?
The wage of an tourism and hospitality graduate can vary greatly based on your specialisation, position and organisation you find work in. Below is an estimation of the salary and career path of an tourism and hospitality graduate.
tourism and hospitality graduate $50,000 - $55,000 per year*
coordinator or manager position $50,000 - $100,000 per year
corporate position or higher $90,000 + per year
*Average salary range for roles located in Melbourne and Sydney, as advertised on Seek, 2017
Industry links
What are industry links?
Industry links are organisations that work with us to shape our curriculum and provide partnership and placement opportunities. We look for strong links with industry, schools, community groups and other stakeholders to ensure you develop the best theoretical and practical skills required in your chosen career.
How do industry links affect me?
Our business industry links consider La Trobe graduates for internships, placements and employment opportunities, as they know our teaching and content standards. Our business industry links include:
3M
CPA Australia
Drake
Oxford University Press
RACV
Rio Tinto
Westpac Banking Corporation
Peninsula Hot Springs
Westpac Banking Corporation
Victorian Chamber of Commerce and Industry
Victoria Tourism Industry Council.
Find out more about La Trobe Business School.
Alternative pathways
Are there alternative pathways into a tourism and hospitality courses?
Going straight from school to university isn't an option for everyone. If you have not completed year 12, didn't get the score you needed or are working on ways to transition into tertiary education, we have options for you.
* Other than Bachelor of Politics, Philosophy and Economics of Bachelor of Laws.
** Minimum Weighted Average Mark (WAM) required for entry into some courses. You may also be eligible for Advance Standing

If you'd like some more information, contact our future students team on:

Or see alternative course pathways.
Our tourism and hospitality staff
Experience the business industry in the classroom. You'll learn from academics and Professors of Practice who have expertise across a range of industries and sectors. Our staff work with industry to:
link our courses with industry
design industry-relevant curriculum
reflect best practice nationally and globally through lectures, workshops and executive programs.
View staff in tourism and hospitality staff or view all staff from the College of Arts, Social Sciences and Commerce.
Placement opportunities
Be career ready. Extend your learning beyond the classroom by testing your knowledge in a 'real world' role. Create your industry network and gain practical skills through Work Integrated Learning (WIL) and placement subjects. Work with your course coordinator to find opportunities that best suit your skills and interests. Previous students have found internship opportunities within organisations such as:
Mantra
VECCI
Backpackers World
Peninsula Hot Springs.
Refer to course specifics above to see what placement opportunities exist for you.
International study opportunities
Give your qualification a global edge with international study. As a part of La Trobe Business School, you may be eligible for a number of opportunities, including international exchange with one of our 100 partner universities or to visit Vietnam for two weeks as an elective through the Tourism and Hospitality International Study Program. The study tour offers an exciting opportunity to experience first-hand Vietnamese culture, food, tourism and hospitality offerings.
Contact us
International students
Call (61 3) 9627 4805 or 1800 619 768 (free call within Australia)
Local students