Facilities and services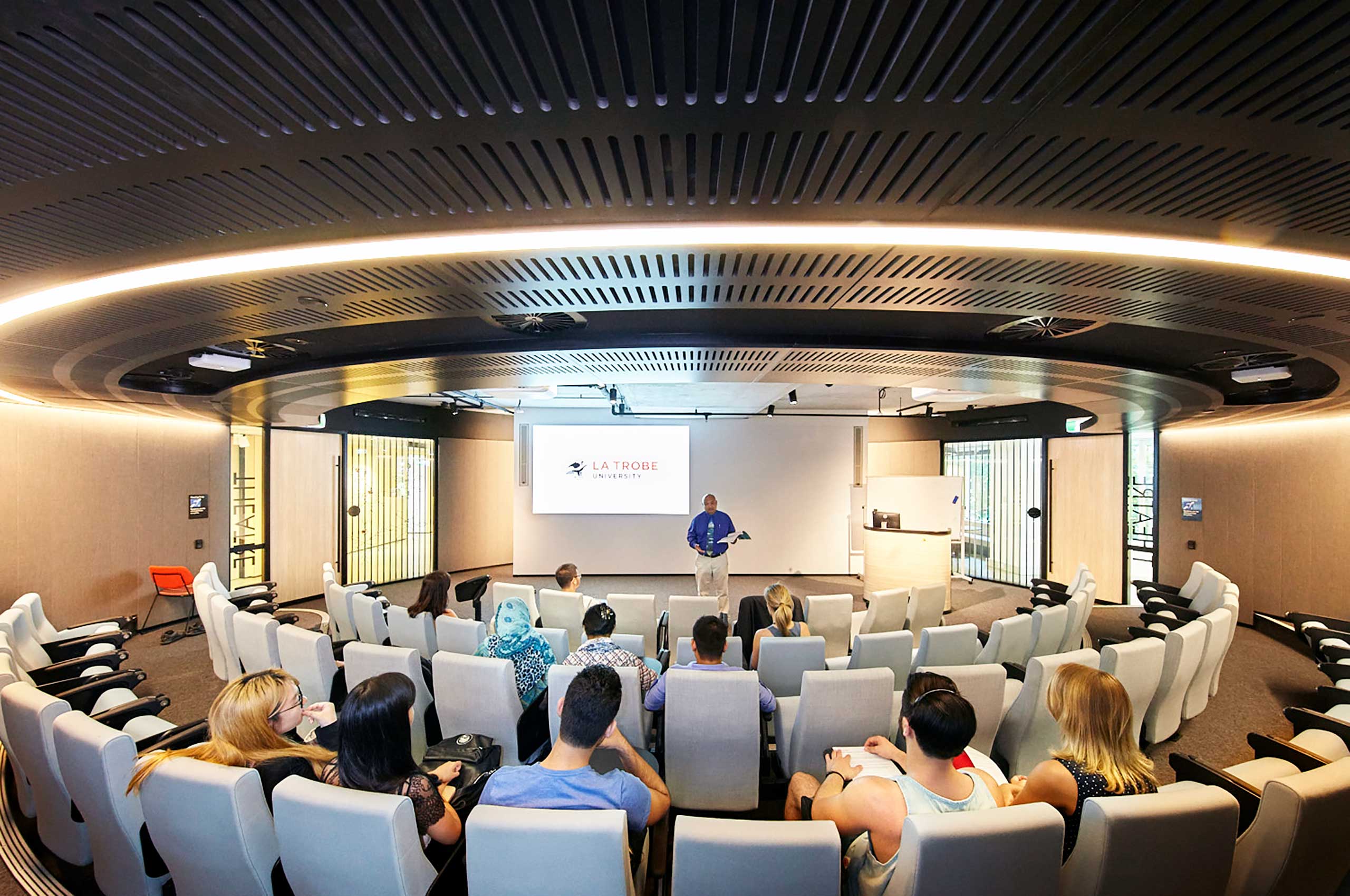 Our Sydney Campus has been designed with you in mind.
From technology enhanced teaching spaces, free WiFi and a range of study spaces to support collaboration or quiet individual study, we have every facility to support your learning experience.
If there is anything you can't find, just ask our friendly reception staff who will point you in the right direction.
Computer labs
The Sydney Campus has two labs fitted out with brand new computers and the latest IT technology to ensure you will be learning using the best equipment. There are also computer stations throughout the campus for all students to use.
Additional computers are located in the Library on Level 8.
All computers and IT facilities are free to use and available during Campus opening hours.
WiFi
Free, high-speed WiFi is available throughout the campus and students who bring their own devices have easy access to power-points in all student areas.
Classrooms
Our dynamic classrooms are equipped with the latest technology to adapt to different learning styles. Facilities include the latest in audio-visual equipment, interactive whiteboards and Echo360 capture systems, which record lectures for students to watch while revising or if they miss a class due to illness.
Student kitchen
A fully equipped kitchen is available for all students. Located on Level 1 the kitchen has two large fridges, freezers, microwaves, vending machines and filtered hot/cold water. Students are welcome to use these facilities at any time during Campus opening hours.
It's a great space for students to have a break from their studies, either eating with friends or enjoying a game of ping pong or foosball on the tables behind the lecture theatre.
Printing and photocopying
The student printer and photocopier is located outside room 1.20 on Level 1
Your student ID card is needed to print on campus and in the Library. You can recharge your card with printing credits at the recharge machine located by the printer. Note: the recharge machine accepts cash only.
The cost of printing is 10c per A4 black and white page.
For help printing or photocopying please see Reception.
Prayer rooms
Separate prayer rooms for men and women are located on Level 2 (rooms 2.05 and 2.06). Please see Reception if you have any questions or require assistance locating the rooms.
Mother's room
Students who require it, have access to a mother's room on level 4 of the building.
Security
Campus security is located on the ground floor of 255 Elizabeth Street.
For all security enquiries, information and advice, contact campus security:
External Phone: (02) 9964 6113
Internal Phone: ext. 70113
For emergencies dial 000 for Police, Fire and Ambulance.
Emergency phone numbers
0 000 from a University phone
000 from any other phone
9964 6113 for building security
Responding to an emergency
For emergencies where there is immediate danger and police, fire or ambulance are required, call 000, then call building security on ext. 70113 or 9964 6113 from an outside line.
Emergency procedures
Emergency procedures diagrams are located on each level throughout the building. These diagrams provide floor plans showing the locations of emergency exits and emergency equipment (such as fire extinguishers) and maps for evacuation routes and emergency assembly areas.
Incident reporting
All incidents and injuries that occur at any La Trobe campus should be reported to Reception as soon as possible. Visit Reception or phone (02) 93977600.