Team La Trobe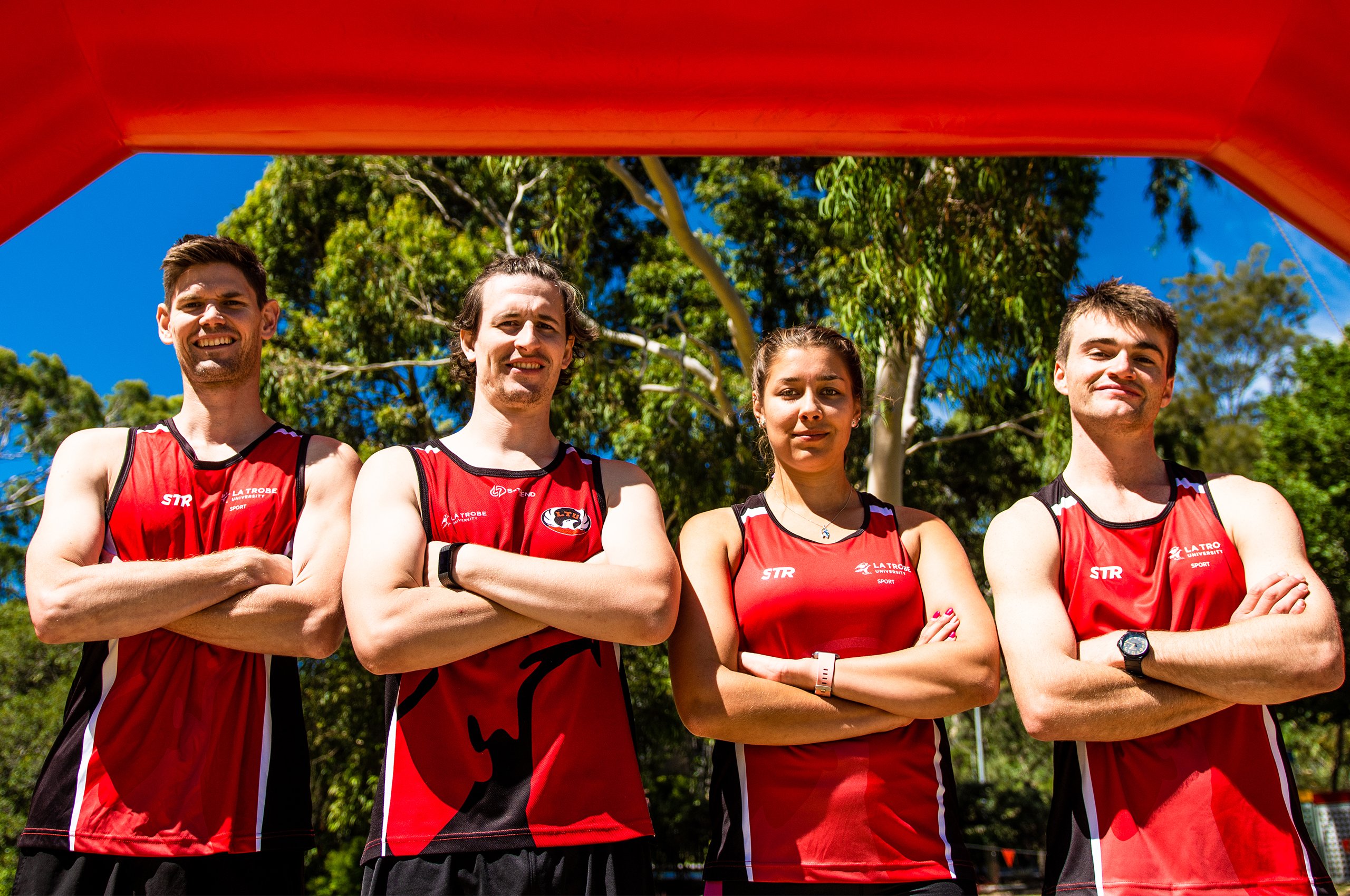 Our team is our active community of students, staff, alumni, family and friends of the University who proudly represent us.
Whether you are wearing our colours for one of our affiliated clubs, representing La Trobe in an intervarsity competition, taking part in a mass participation community event or even training in our gym, our members represent our University with pride.
Being a member of our Team La Trobe community means you are connected with like-minded individuals on campus through the pursuit of belonging, health, fitness, wellbeing and sportsmanship.
To find out more about our news and upcoming events, please complete our Community Events Expression of Interest form or subscribe to our mailing list.
Learn how to become a part of our team community below: