Sport partnerships
We are passionate about providing our students with a wide range of opportunities in the sports industry in Australia.
We're the proud Higher Education partners of:
Carlton Football Club
Melbourne City Football Club
Melbourne Rebels
Our long-term ties with these major sport organisations enable us to provide our students with practical employment outcomes and give us behind-the-scenes access to some of the most iconic sporting grounds in Australia.
Offering the most amount of sport-related courses than any university in Australia. We're dedicated to turning our students' passion for sport into fulfilling careers. Many of our graduates have gone on to become staff at all three of our partners, with 30% of Melbourne City FC's staff being from our alumni. The Carlton Football Club also employed one of our graduates in a full-time position after they've completed an internship with the club every year since 2015.
Through our industry connections, we also collaborate on a wide range of sports-related research. We've investigated things like ACL injuries in the AFLW, strength and conditioning protocols in super rugby and the social value sporting clubs bring to their community.
Our industry partnerships at local, state and national level set us apart as the University of Choice for Sport in Australia.
We are the official University partner of the Carlton Football Club.
Since 2016, our partnership has provided exclusive internships for students, game-day experiences for our community, access to industry speakers and collaborative research opportunities.
In 2019, the Carlton College of Sport (powered by La Trobe University) was launched. The College offers a Diploma of Sport Development and Coaching, and a Diploma of Elite Sports Business, with pathways following completion directly to La Trobe.
La Trobe University and Melbourne City FC have been proud partners since the club's inception in 2009. A fully integrated partnership, Melbourne City FC headquarters are based at our Melbourne campus in Bundoora.
Through this partnership, our students receive access to the unique placement and volunteer opportunities. Our researchers also assist in high-performance outcomes and we have measured the social impact of the Club's City in the Community programs.
We became the official University partner of the Melbourne Rebels in 2017 and subsequently the University of choice for Rugby in Victoria.
The partnership includes high-performance research, exclusive internships across the Club including in key departments such as commercial, media and performance, and a commitment to further opportunities for women in sport and the Pasifica community.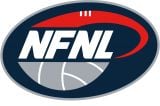 A long-term partner of La Trobe University, the Northern Football League (NFL) conducts Australian Rules football and netball in the northern region of metropolitan Melbourne.
In 2020, We formed a 20-year agreement with the NFNL that provides the league with access to our Sports Stadium. The partnership will enable us to work together to increase opportunities for community sport participation in Melbourne's North and build real-world industry experiences for students.
In February 2020, we entered into an exciting new partnership with Softball Australia and Softball Victoria. Then we announced the relocation of the softball organisations' headquarters to our new Sports Stadium in Bundoora.
The move will enable Softball Australia and us to work together to build real-world industry experiences for students. As well as providing Softball Australia and Softball Victoria with access to our cutting-edge sports management and sports science expertise.
We have strong partnerships with many regionally-based sporting organisations, specifically in Bendigo.