Healthy people families and communities
Healthy people, families and communities
Promoting physical, mental and emotional health and wellbeing for all individuals and across all stages of life is key to the creation of inclusive, equitable and prosperous societies.
La Trobe researchers build clinical capability and policy expertise to enhance individual and community wellbeing, reduce disease, and create equitable health solutions for all. Our researchers partner with health research networks, non-profit organisations, industry and government.
La Trobe's research into Healthy People, Families and Communities contributes to the following United Nations Sustainable Development Goals (SDGs)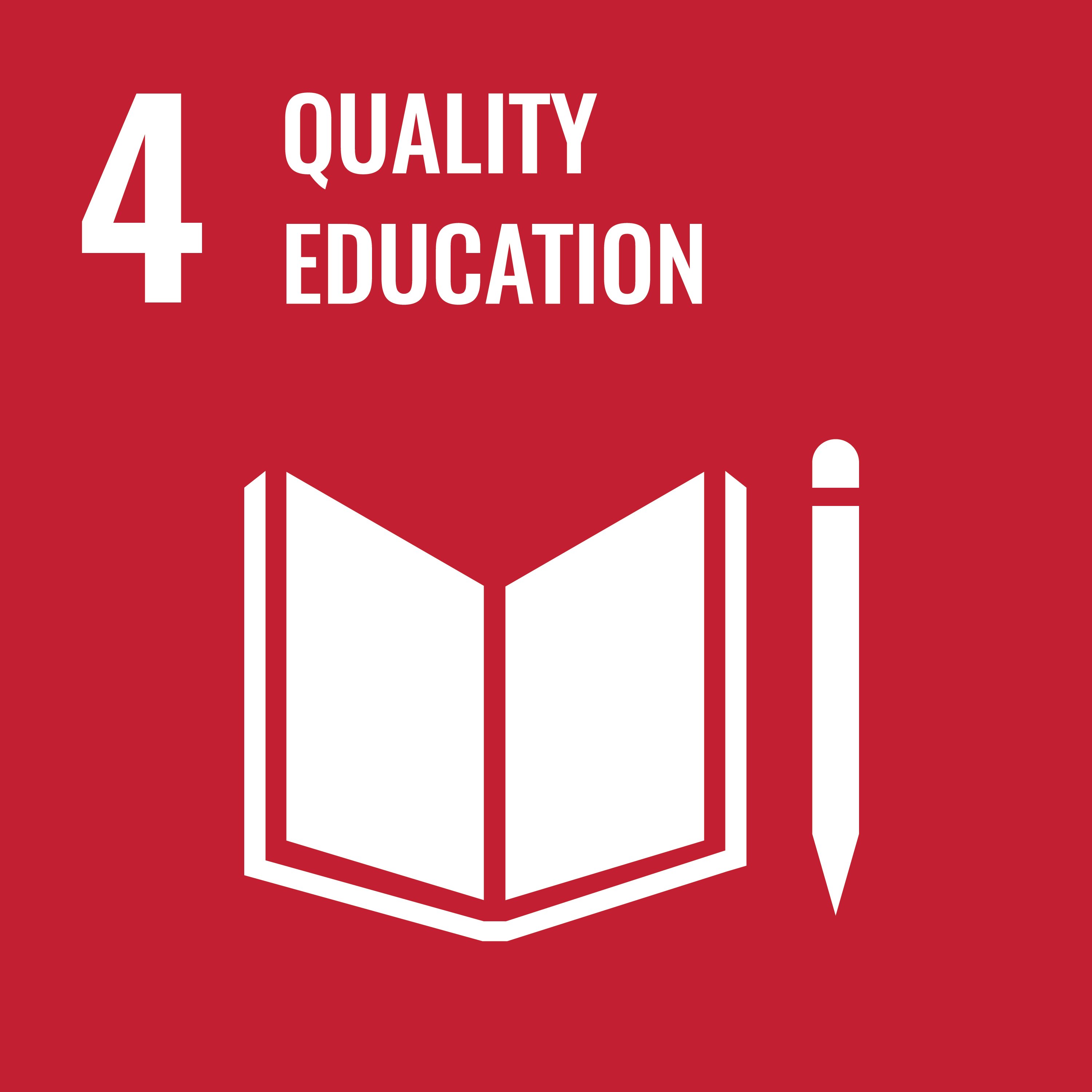 Selected impact stories
Leading team: Dr Anne-Marie Laslett
Alcohol's harm to others (AHTO) comprises a range of physiological, psychological and social harms, including fetal alcohol spectrum disorders, child maltreatment, workplace injuries, street assaults, family violence, road injuries and deaths, as well as impairment of others' mental health and wellbeing. It was estimated that 73% of Australians were adversely affected by strangers' drinking in 2021, and 30% were negatively affected by the drinking of someone they knew. The AHTO national annual costs were estimated at $20 billion ($36 billion when including harm to drinkers themselves). Dr. Laslett was appointed director of the AHTO program and has brought together researchers from 3 national centres and generated the ground-breaking AHTO report on mortality, morbidity, child protection, road crash and survey data. In response to the AHTO research of Laslett's national team, the WHO and Thai Health funded AHTO surveys in 7 countries. An international database on AHTO from 9 countries was developed at the Centre for Alcohol Policy Research, and this has since been expanded to include 34 countries by Laslett's international team. She is leading the co-development of the AHTO program with international researchers, policymakers, and national public health organisations in different WHO regions to have this work embedded in and inform health and social policy. Laslett's AHTO research is crucial to understanding and managing harms explicitly mentioned in the following international policies and their success:
2010 WHO Global Strategy to Reduce the Harmful Use of Alcohol
Global Alcohol Action Plan 2022-2030
United Nations' Sustainable Development Goals
Leading team: Professor Pamela Snow & Dr Tanya Serry
A recent (2022) Productivity Commission Report found that Australian students' foundational skills in reading, writing and numeracy had been "flat for over a decade", in spite of spending on schools having increased substantially. A key factor in stagnant literacy skills among Australian students, is the persistence of outdated and ineffectual teaching methods, especially in the early years of primary education. The Science of Language and Reading (SOLAR) Lab was established in the School of Education at La Trobe in 2020 to promote evidence-based literacy education across the school years. It delivers short online courses on the linguistic and cognitive foundations of reading. Over 10000 participants have completed the courses, including classroom teachers, school literacy leads, principals and allied health clinicians. In 2021, the SOLAR Schools Pilot Project was launched, offering bespoke in-service development to schools across metropolitan Melbourne and regional Victoria. This is soon to be scaled up via a significant external research partnership.
The SOLAR Lab was named as a Community Engagement finalist in the 2022 Australian Financial Review Higher Education Awards, and was referenced in the 2022 Quality Initial Teacher Education Review as an example of the upskilling required by the sector, with the recommendation that other higher education providers should offer similar micro-credentials. The impact of the SOLAR Lab was pivotal in the $2.5 million philanthropic grant by the Bertalli Foundation in 2023. This grant will support three new research projects in Victoria.
Leading team: Professor Miriam Tanti
Schools in regional areas struggle to recruit and retain good teachers. In response to the 2018 Independent Review into Regional, Rural and Remote Education, the Department of Education committed $6.3m to delivering a long-term solution to this critical issue. The Nexus Program, developed by La Trobe University, is a first-of-its-kind pathway into secondary teaching which draws on prior research by Professor Jo Lampert demonstrating the effectiveness of a community-led, employment-based pathway to teacher training. The Nexus Program embeds high-performing teachers in schools identified as hard-to-staff, with a particular focus on urban low socio-economic, regional and rural communities.
The success of Nexus has been demonstrated by an independent evaluation and renewed funding of $4.8 m to extend the program until 2026. The Australian Government have also committed $7.9m to expand the program into primary schools in NSW and Victoria.
Leading team: Dr Christian Barton, Professor Kay Crossley, Associate Professor Joanne Kemp & Dr Danilo De Oliveira Silva
Researchers at La Trobe University began the not-for-profit initiative GLA:D® Australia for good life with osteoarthritis in 2016. The program has trained more than 2,500 allied health professionals to deliver appropriate non-surgical care including education and exercise-therapy to alleviate hospital burden and reduce inpatient care. The perceived need for knee surgery is lower following GLA:D, with 3 in 4 people desiring surgery prior to participation not undergoing surgery and no longer desiring surgery at 12-months. Participants also experienced reduced pain, used fewer painkillers, and reported a higher quality of life . The current evidence (see the 2022 report) illustrates a clear opportunity to keep Australians out of hospital, with potential to reduce hospital consultations, minimise surgical risks and re-admissions, improve efficiencies, and provide significant health system savings.
Leading team: Associate Professor Sarah MacLean
Bingo is a chance game played in many different licenced bingo physical venues such as churches and clubs, and increasingly online. Around 18,000 Victorian adults play bingo at least once a year. Almost a third of Australian bingo players have gambling problems, although it is unclear if these problems relate to bingo or to other games. Bingo players are often women, older, Indigenous and poorer. This research found that products and processes enabled by digitisation have changed how bingo is offered and are exposing bingo players to new harms. These include online provision, playing on tablets rather than using paper-based games and the capacity to link jackpots across venues. Bingo players are also at risk when bingo is offered in proximity to other gambling products. This project has led to two significant policy changes in Victoria to date:
Crown decided to stop offering free bingo games as an inducement to gamble at the casino. This was announced by Crown's lawyers in an email to the Minister for Consumer Affairs, Gaming and Liquor on 21 July 2021.
Legislative change to ban bingo being conducted online, in section 138 of the Gambling and Liquor Legislation Amendment Act 2022 received Royal Assent on 28 June 2022.
Leading team: Dr Erica Randle
In Australia, 1 in 4 children are either overweight or obese, 1 in 7 children are experiencing a mental health condition, and 28% of Australians experience social loneliness. A Play Street is a simple concept where quiet residential streets are temporarily closed for a couple of hours for neighbours to come out to connect and play. With many neighbours getting active and meeting for the first time at a Play Steet, the gatherings improve the health and wellbeing of children and adults alike. With funding from Sport Australia and the South Australian government, Play Australia and the Centre for Sport and Social Impact at La Trobe University, together with local government and communities, have delivered over 70 Play Streets across South Australia. Research findings show that a Play Street gives children an important opportunity to develop physical literacy by improving their motivation, confidence, and ability to play outdoors, providing them a valuable foundation to establish healthy habits that last a lifetime. The pilot trial in Hectorville also found that 90% of adults and 87% of children improved their sense of connection with their community. As a result, the creation of this safe environment has instigated sustainable change for children to be able to play more outdoors and will continue to connect communities reducing social isolation.
Leading team: Associate Professor Zhen He
The aquatic nature of swimming presents an obstacle when obtaining data for athletes. Previously, the reliance on video for qualitative and limited quantitative manual analysis was time consuming and limiting. SPARTA2's algorithmic programming was developed by La Trobe University researchers in collaboration with Swimming Australia and the Australian Institute of Sports, and has transformed Swimming Australia's performance analysis. By implementing deep learning algorithms into swimming analysis, it provides an accurate, robust and flexible system to detect strokes, starts, turns and finishes. It adds insight for coaches for biomechanical assessment and skill development, providing a significant advantage over other competitive countries. This innovative tool was used at the Tokyo 2021 Olympics – where Australia won their biggest ever medal haul - and provided deep insight into swimmer's performances never before available to swimmers and coaches. In 2022, SPARTA2 won the Best Sports Performance and Coaching technology award at the Australian and New Zealand Sports Technology awards.
Image: Marija Tabain and Pitjantjatjara speaker Kathleen Windy at the LaTrobe University recording studio
Leading team: Professor Marija Tabain
If they are not recorded, languages are vulnerable to loss. Professor Tabain has collaborated with linguists and speakers in central Australia for over 20 years to undertake phonetic research on Indigenous languages, focusing on Pitjantjatjara, Arrernte, and Warlpiri. Unlike many other Australian languages which have lost their last native speakers as a result of colonization, these Central Australian languages are all still spoken as first languages. Participants are therefore keen to have them documented, many for professional reasons in their capacity as teachers, interpreters, or political leaders. Participation in acoustic recording and articulatory measurement provides a heightened awareness of the biomechanics of speech that can be used to inform language transmission between and among native speakers. Wider circulation of the recordings also endows the languages with a level of prestige.
Outside the Australian context, Tabain has produced a number of language "illustrations" or comprehensive phonetic analyses for the International Phonetic Association (IPA) that can be accessed via an interactive map. Her illustrations include Qaqet (PNG), Goemai (Nigeria), Makasar (Indonesia), Tongan (Tonga), Central Lisu (China) and Tima (Sudan). These resources assist in the production of dictionaries and textbooks, enabling the ongoing transmission of these languages.
Lead Researcher: Dr Tiffani Howell
Post-traumatic stress disorder (PTSD) can be resistant to treatment, so some veterans with PTSD require ongoing treatment and care-giving to alleviate their symptoms. The Department of Veterans' Affairs (DVA) supported a collaboration between La Trobe University (LTU) and the Centre for Service and Therapy Dogs Australia (CSTDA) for a trial to understand whether assistance dogs are a useful adjunct to evidence-based treatments for PTSD. Specially trained assistance dogs were utilized in the trial to measure the reduction in PTSD symptoms and quality of life in the veteran, and care-giver burden. The successful trial finished in mid-2022, with the 3rd party evaluation identifying a number of benefits including a reduction in PTSD symptom severity; decreases in social isolation, anger, anxiety, hypervigilance and fatigue; improved participation in social roles and activities; and improved sleep quality, confidence, independence, communication and relationships with family and others. The model has already been adopted by DVA to create the Psychiatric Assistance Dog Program. In addition, the work of Dr Jimmy Mai on the project – which involved shadowing puppy raisers at LTU over the course of their puppy raising experience – has been used by CSTDA to refine their puppy raising program, making it as user-friendly as possible.
Leading team: Associate Professor Josephine Barbaro & Professor Cheryl Dissanayake
Approximately 3% of individuals worldwide are Autistic, with some studies reporting a prevalence of 4% or higher. Early identification is crucial for Autistic children and their families because it facilitates early diagnosis, and early access to supports and services, which greatly improves outcomes. It also helps Autistic people to know who they are from early in life, and even be proud of their Autistic identity. Many early autism screening tools exhibit limited accuracy and sensitivity and, in some cases, limited reporting of sufficient psychometrics to determine overall diagnostic accuracy, particularly in community-based samples. The Social Attention and Communication Surveillance (SACS) tool utilises a developmental surveillance framework to identify young Autistic children from infancy to preschool. It has been validated in large-scale, community-based, samples, and can therefore be used universally, as well as in clinical settings. The SACS-Revised (SACS-R; for infants and toddlers) and SACS-Preschool (SACS-PR; for up to 5-year-olds) had high diagnostic accuracy for the identification of autism in a community-based sample, indicating the utility of early autism developmental surveillance from infancy to the preschool period, rather than 1-time screening. The SACS approach has been translated into nine languages and disseminated across 12 countries. In Australia, the SACS has been used to monitor hundreds of thousands of infants, toddlers and preschoolers since 2006. In September 2015, the Minister for Human Services in Tasmania (The Hon. Jacquie Petrusma) announced in Parliament that Tasmania was implementing SACS across the State. In September 2018, the Victorian Government announced that all 1250 Victorian Maternal and Child Health (MCH) nurses will be trained using the SACS method to monitor children for autism at their routine health checks between 12- and 24-months-of-age. SACS-R is used state-wide in Victoria, and training has been completed in all other states of Australia. Health professionals in eleven other countries around the world – including China, Singapore, South Korea, Spain, Poland, Japan, New Zealand, Nepal, Bangladesh, Italy, and England – have also been trained in using the tool. SACS-R has also led to the development of the world's first, empirically-based, early autism identification mobile application – ASDetect.
Leading team: Professor Nora Shields
Young people with disability are less physically active than their peers without disability. The reasons for this are complex but can include personal, environmental, social barriers, such as a lack of knowledge, or a lack of suitable programs. FitSkills is a 12-week community exercise program developed to address the needs of young people with disability aged 13 to 30 years. FitSkills facilitates participation in exercise by matching a young person with disability with a volunteer student mentor from the same locality and the pair exercise together at a community gym. Young people with complex disability (e.g. intellectual disability, communication difficulties, and/or epilepsy) were also included by making reasonable adaptations to participant screening, risk analysis, and professional support. This is an important achievement given young people with complex disability are often systematically excluded from exercise programs. This pioneering work had led to research funding from NHMRC and VicHealth, and the program has won awards from VicHealth (2021 Victorian Health Promotion Award) and the European Academy of Childhood Disability.
Leading team: Professor Helen McLachlan
Strategies to improve outcomes for Australian First Nations mothers and babies are urgently needed. Caseload midwifery, where women have midwife-led continuity throughout pregnancy, labour, birth and the early postnatal period, is associated with substantially better maternal and infant health outcomes. While the caseload midwifery model has demonstrated positive effects on outcomes in the general population, very few First Nations women have had access to such a model. A collaboration between researchers at La Trobe University, the Victorian Aboriginal Community Controlled Health Organisation and the three metropolitan hospitals in Melbourne aimed to assess the research translation capacity of maternity services to implement, embed and sustain a culturally specific caseload midwifery model for women having a First Nations baby. The model had very high uptake by First Nations families (90%) and high level of satisfaction for the women's maternity care. Across pregnancy, labour, birth, and the early postnatal period, women reported positive experiences of maternity care, as well as feeling very emotionally and physically supported. Care was more accessible personalised, and well co-ordinated. A recommendation was put forward to prioritise further scale up this model to help address the disproportionate poorer maternal and infant health outcomes experienced by First Nations mothers and babies. The Engagement Australia 2022 Excellence Award (Indigenous Engagement) was awarded to the Baggarrook Yurrongi project as it has transformed midwifery care for Indigenous women.
Leading team: Dr Sean MacDermott
Mildura has the highest rate of suicide of any regional Victorian LGA. A report produced collaboratively by La Trobe and Monash Universities showed that between 2008 and 2018, 4,326 people presented to the Mildura Base Public Hospital Emergency Department for suicidality, 1,999 of which were re-presentations. Following this report, MBPH were successful in receiving Commonwealth and State funding for a dedicated Suicide Prevention Program. The aim of the program is to prevent suicides and suicide attempts by providing assertive, holistic, client-centred aftercare in the community for a period of 12 weeks. Staffed by social workers, nurses, psychiatric and psychosocial support and peer support workers, the Mildura Suicide Prevention Program provided aftercare to 138 recipients during its first full year in 2021. The program has shown its success in self-reports of optimal recovery, reduction in re-presentations for suicide attempts, and instances of individuals reaching out to services for support before escalating into crisis.