Family therapy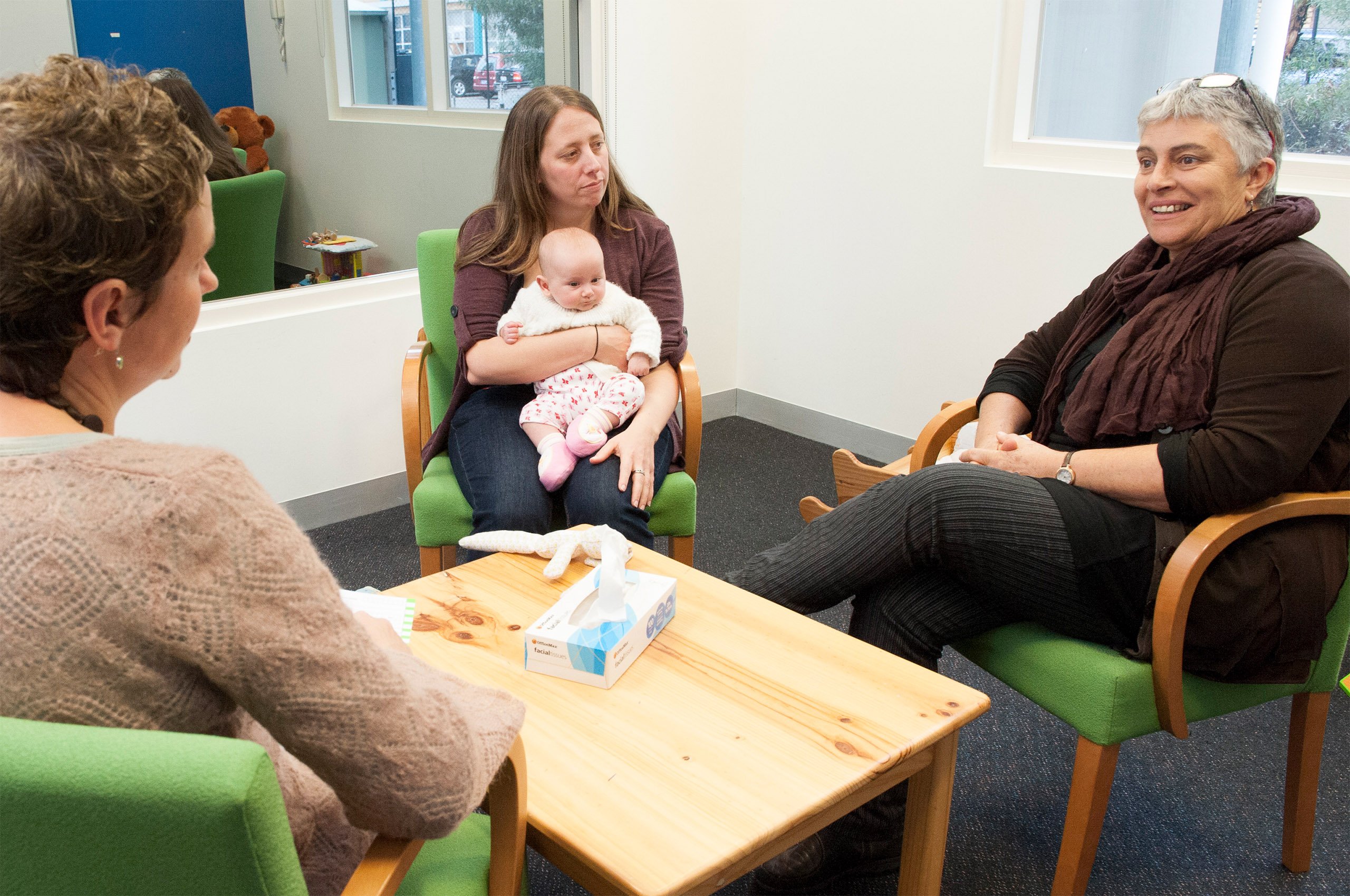 We offer fully funded family therapy and support for a range of needs.
What we can help with
Our Walk-in Together clinic provides one-off, walk-in family therapy sessions via telehealth and without the waiting list. Ideal for families who want to be seen quickly and on a 'one-at-a-time' basis, it comprises a session with a small team of experienced family therapists responding to the needs of you and your family on the day.
More about Walk-in Together
Runs every Monday from 12:30pm (requests for therapy taken from 12:00pm to 5:00pm)
Provided on a first-in, first-served basis during Walk-in Together hours. We do not take prior bookings or keep a waiting list for Walk-in Together
Approximately 75 minutes per session, via telehealth using Zoom
Minimal information required before the session, no therapist follow-up afterwards
If, by the end of the session, you and your family want ongoing support, you may, as part of the session, be given information about other relevant services
Families are welcome to 'walk back in' for another one-off session in the future
Who is it for
All Victorian families. At least two family members must attend together. As long as it is safe to do so, families are more likely to achieve better outcomes if all affected family members attend.
The word 'family' includes chosen or extended family, kinship groups, and community. We particularly welcome First Nations families, LGBTQI families, families where a member has disability or an illness, families from culturally diverse backgrounds, families where a member uses alcohol or other drugs and any family that experiences marginalisation or discrimination.
Cost
Free
Research
We are keen to find out more about the helpfulness of walk-in family therapy and will ask families who attend a session if they would like to be part of our Walk-In Together research project. Participating family members will be asked a few questions at the beginning and end of their session, with a follow up contact by our research team around 6 weeks later.
Technical requirements
a computer device (e.g desktop, laptop, iPad or smartphone)
a functioning camera and microphone on/with your device
Zoom program – please refer to Help with Zoom for more information
Family members may share the same device for the session, provided you can all see the screen and be seen, and determine that you are safe and comfortable with sharing.
To access Walk-in Together
Call us on a Monday between 12:00pm to 5:00pm on (03) 8481 4800 at the time your family is ready to be seen.
Your family will be allocated a place in the queue, depending on availability, and given an approximate time for your session.
A link to an online registration form and research questions will be emailed to your family to complete. Support with Zoom will be provided where needed.
Your family will be notified by phone 15 minutes before the start of the session, and your Zoom link for the session will then be provided.
We see families where an adult, child or young person has:
a serious mental illness including families where a parent has a mental illness
a significant alcohol and/or other drug related problem
experienced traumatic event(s) or abuse including sexual and/or physical abuse/neglect.
To book
Please call (03) 8481 4800 to arrange a phone appointment with our clinically trained intake worker. A referral is not required.
You also have the option to see an Aboriginal and/or Torres Strait Islander worker if one is available. You can discuss this with our intake worker.
What to expect
Our intake worker will contact you at the scheduled time and ask you about your current situation to make sure we are the best service for you and your family. This conversation usually takes around 15–20 minutes.
If you prefer, another professional can refer and make the initial call on your behalf. If it seems our service is right for you, you will then be asked to speak to our intake worker directly.
If we are not the right agency for your family at this time, you will be provided with contact details of other services that may be able to help.
Interpreters are available on request.
Location
8 Gardiner St, Brunswick, VIC 3056.
If you are unable to attend sessions at our office, there is an option for families to be seen via Telehealth videoconferencing and this can be discussed with the intake worker or your family therapist.
Cost
There is no cost to families. Our family therapy service is funded by the Victorian Department of Health.
What we cannot provide help with
We are unable to help with the following, although we can refer you to someone who will.
Kids Help Line 1800 551 800
Lifeline 13 11 14
Mensline 1300 789 978
Parentline Victoria 13 22 89
Police, Ambulance or Fire Brigade 000
Psychiatric triage (information, assessment and referral) 1300 363 746
Safe Steps (Women's Domestic Violence Crisis Service) 1800 015 188
Sexual assault and family violence 1800 RESPECT
Victims of Crime 9705 3200
Under a GP Mental Health Care Plan (with accredited psychologists and social workers in private practice)
Through community health centres
Through Family Relationship Support for Carers (FRSC) – (03) 8805 2240
Carer Gateway Merri Health – 1800 422 737
Courts will generally refer you to consultants who will assess and write a report. You can also access private practitioners who specialise in writing court reports here:
Your local G.P.
Your local community health centre
LGBTIQ+ individual counselling