Aboriginal and Torres Strait Islander families and Community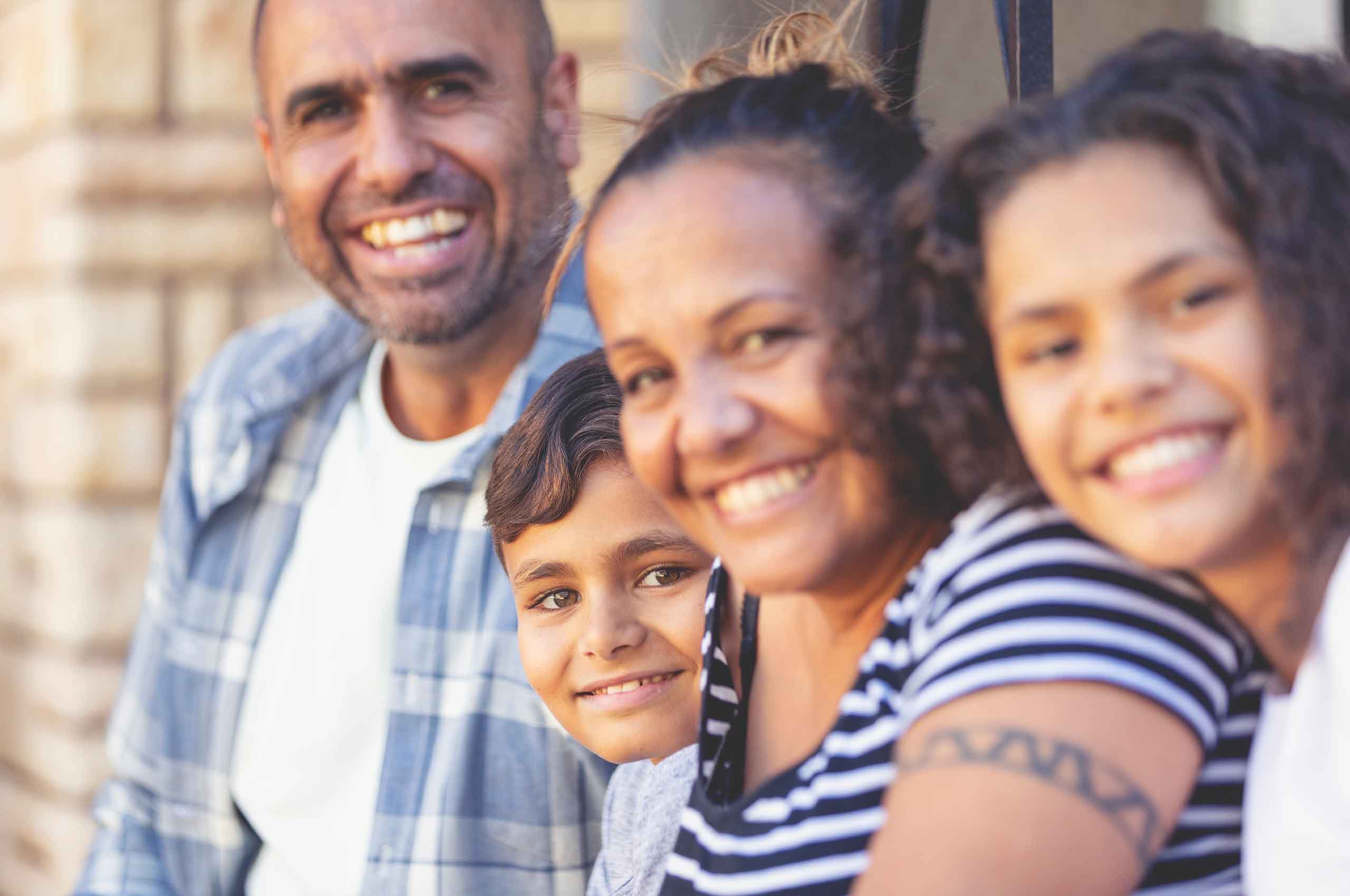 Our specialist team of Aboriginal* and non-Aboriginal family therapists see families where any member of the family identifies as Aboriginal and/or Torres Strait Islander.
Workin' with the Mob
We support your family to develop resilience, resources and capacity which can have a healing effect on your family members and on future generations.
Culture is at the heart of the healing process. We want this to be a safe experience for you and your family. You and your family are given space to work out your own goals. We listen to all family members and encourage you to talk through problems in ways that help make your family relationships stronger and more open, whilst avoiding blaming any member of the family.
Support is available for:
the effects of past family violence
acquired brain injury (which might be undiagnosed)
the effects of complex trauma and other serious mental health issues
alcohol and other drug issues
sexual abuse
vulnerable children and those living in out of home care
Aboriginal and non-Aboriginal grandparents and foster carers caring for Aboriginal children
losses and trauma across the generations, and the grief and loss experienced by Stolen Generation survivors.
To book
Please call (03) 8481 4800 to arrange a phone appointment with our clinically trained intake worker. A referral is not required.
What to expect
Our intake worker will contact you at the scheduled time and ask you about your current situation to make sure we are the best service for you and your family. This conversation usually takes around 15–20 minutes.
If you prefer, another professional can refer and make the initial call on your behalf. If it seems our service is right for you, you will then be asked to call and speak to our intake worker directly.
If we are not the right agency for your family at this time, you will be provided with contact details of other services that may be able to help.
Where do I attend?
The Bouverie Centre, 8 Gardiner Street, Brunswick VIC 3056. If you are unable to travel to the Centre our team may come out to a location convenient to you.
What does it cost and how often will we come?
This service is free and there is no cost to families. Our family therapy service is funded by the Victorian Department of Health. There is no set number of sessions. You and your therapist can discuss what is best for your family.
Can my family see an Aboriginal therapist at Bouverie?
If the family prefers to see an Aboriginal therapist, we will offer that where possible.
*Aboriginal refers to Aboriginal and Torres Strait Islander peoples.