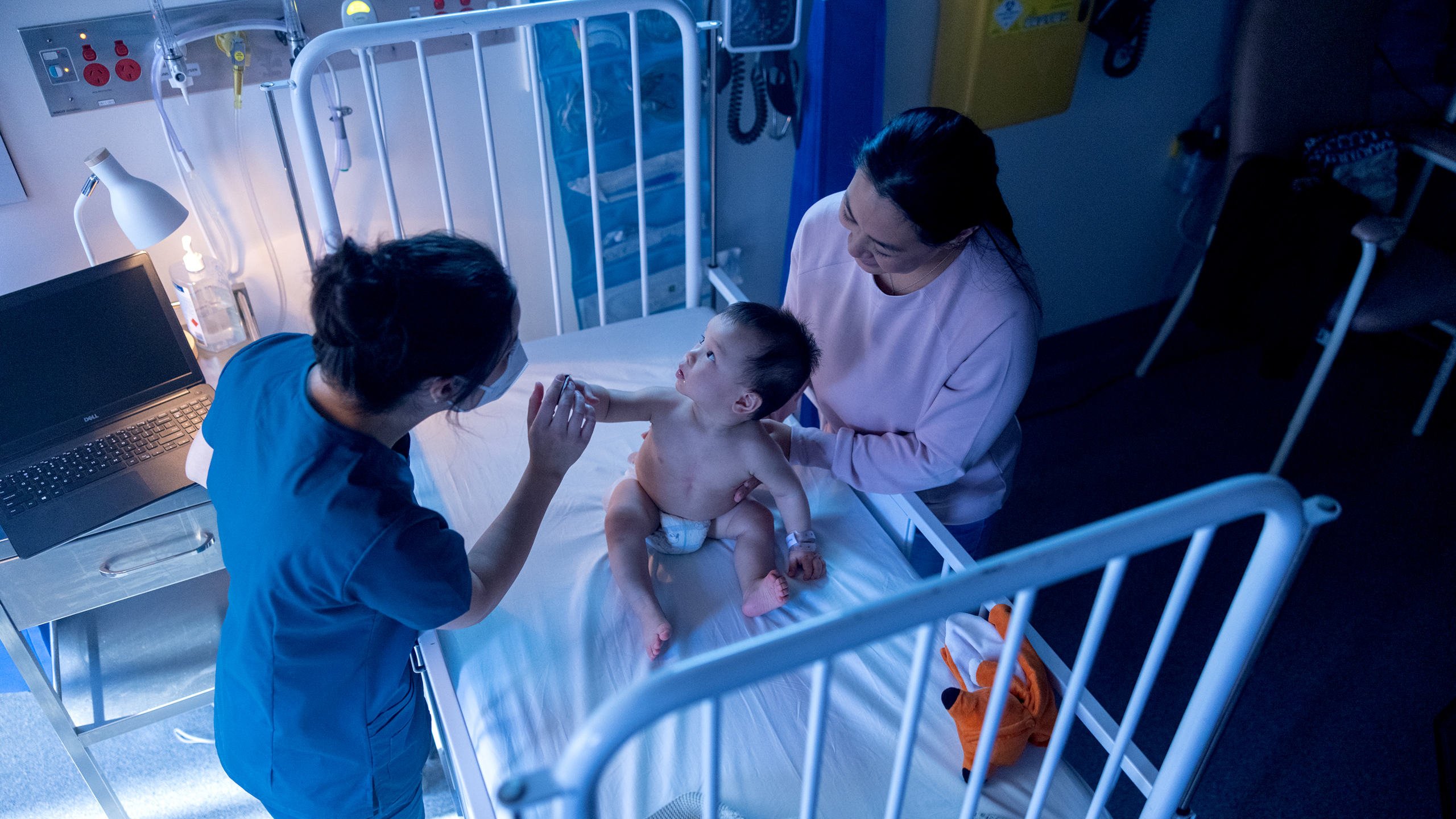 Study Nursing and Midwifery
When you join the heart of our health system as a nurse, you'll make an impact from day one
Thank you for your interest in La Trobe University.
You have now been included in our mailing list and will receive regular updates about courses and events throughout the year. If you don't want to receive these emails anymore you can unsubscribe by following the link in future emails.
In the mean time you can view our courses online.
If you would like to speak to us directly, please feel free to call us on 1300 135 045.
La Trobe University.
Why study nursing and midwifery at La Trobe?
The number of people living with chronic conditions is on the rise. At La Trobe, you'll build specialised nursing and midwifery skills that are more in-demand now than ever, so you can shape a strong career and make an impact on communities near and far.
You'll be able to:
Study at a university ranked in the world's top 100 for nursing*
Learn in Victoria's leading hospitals through our on-site clinical schools and work placements
Put your theory into practice in our state-of-the-art Nursing and Midwifery Simulation Lab
Check your eligibility to study for free or at a reduced cost with the State Government's Making it free to study Nursing and Midwifery initiative.
*Quacquarelli Symonds (QS), 2022, QS World University Rankings by Subject 2022: Nursing
Start with our most popular nursing courses
Put theory into practice in the School of Nursing and Midwifery's Simulation Lab
Our new lab provides a fully immersive hospital experience, with a larger, more realistic and technologically enhanced facility.
Hear from our nursing students
La Trobe provides unique clinical experiences in leading hospitals, along with on-campus clinical simulations. Nursing is my passion. I am looking forward to using my skills and knowledge to help make a difference to the people I care for.
Studying nursing at La Trobe's Shepparton Campus is a fantastic experience. The fully equipped Clinical Learning Unit enabled me to safely practise clinical skills before going out on placement. Rural nursing placements are very hands-on, and I learned valuable teamwork and leadership skills that I'll carry throughout my career.
La Trobe teachers are experts in their field. They're passionate and strive for the best in what they teach us. And they know me – I'm not just a number. Their practical teaching gave me a head start on the skills I used on placement.