About La Trobe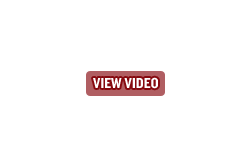 Learn about how we teach, research, and enrich our communities.
La Trobe: past, present and future.
We'll be known for our excellence and innovation on the big issues of our time.
We're entering an exciting period in our strategic direction and management.
Our governing bodies and how to contact them.
For over 45 years we've been seeking new knowledge and challenging convention.
Our international focus is clear in our teaching, research, and student opportunities.
Committed to making Asia a key part of our teaching, research and external engagement.
Our student and staff numbers, graduate outcomes, research income and more.
Where our campuses are located and how to get there.
We proudly acknowledge the traditional custodians of the land.
Sustainability - Find out more
Meet the Vice-Chancellor. Visit his website.
General enquiries
For general enquiries, please call the main switchboard at Melbourne (Bundoora) campus on:
(+61 3) 9479 1111
(Monday-Friday: 8.30am - 5.30pm)
Staff directory
Jobs at La Trobe
For enquiries about positions available and career opportunities, contact People and Culture:
T: +61 3 9479-1365
W: www.latrobe.edu.au/jobs