Farm-scale Natural Capital Accounting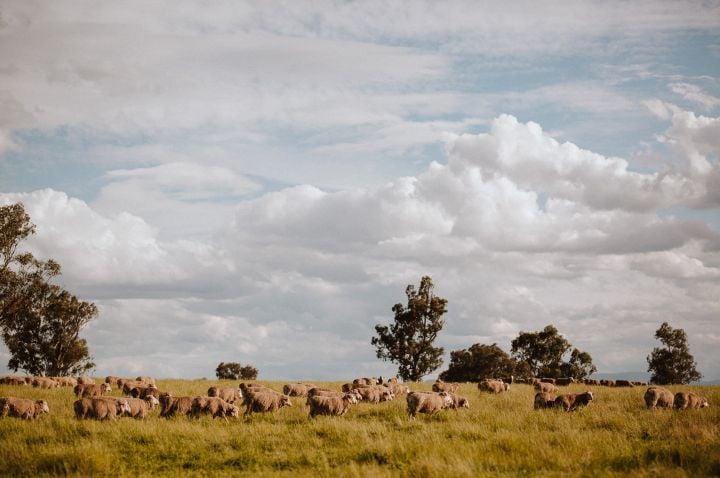 Valuing Natural Capital on your farm
Commencing in 2020 and concluding in mid-2023, the Farm-scale Natural Capital Accounting project will address a critical gap in the promotion of sustainable farm practices.
In collaboration with participating farmers, the Natural Capital Accounting project will measure and communicate farm-scale environmental performance and natural capital management. With our project partners, we are working closely with fifty farmers across New South Wales, Victoria and Tasmania to integrate financial, farm management and environmental data into farm-scale natural capital accounts.
The accounts will provide farmers with verifiable information about the natural capital on their farm (e.g., soil, vegetation, biodiversity). Farmers can use the accounts to improve their management of natural capital and farm performance.The accounts will be available on a user-friendly electronic platform, enabling cost-effective collection and communication of the information in a format that is coherent with United Nation's Standards of Environmental-Economic Accounting.
Natural capital accounting has the potential to empower producers to leverage their sustainability credentials for commercial benefits.
This project is jointly funded through La Trobe University and Odonata Foundation and the Australian Government's Smart Farming Partnership Program.
What is Natural Capital?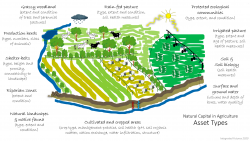 Natural capital includes all elements of the natural environment. On a farm, this includes:
soil and soil biology (microbes, fungi, invertebrates)
water (ground and surface water)
grasses, forbs and sedges (native and introduced) that make up pastures and understory
crops and livestock
shrubs and trees (remnants, re-planted and agroforestry)
native animals
Why is Natural Capital important?
Natural capital is the foundation of all farming systems - soil and water support crops and pastures, plants provide food and shelter for livestock and regulate the micro-climate for crops, and native animals (e.g., insects, reptiles, birds) provide services such as pollination, pest control and waste decomposition.
What is Natural Capital Accounting?
Natural capital accounting is a tool that enables farmers to record and manage the natural capital on their farms, both in physical and monetary terms. Like financial accounting, natural capital accounts are guided by an agreed set of standards, and are quantifiable, verifiable and repeatable.
Natural capital accounting puts a value on nature on farms. This value can be tracked over time to demonstrate the value of nature to investors, buyers and consumers of agricultural products (i.e., everyone).
How can I get involved?
During the life of the project we will be hosting events for farmers and farm advisors, agricultural produce buyers and suppliers, banks, insurers, investors and the government about natural capital and natural capital accounting, and how it could benefit you. Join our newsletter to stay up-to- date.
Join the Farm-scale Natural Capital Accounting Project quarterly newsletter
Team Members
Jim Radford
Andrew Bennett
Heloise Gibb
Ryan Phillips
John Morgan
Melodie McGeoch
Project Partners
Related Publications
Events
Subscribe to the Farm-scale Natural Capital Account Project event's page for up and coming events