Natural Capital Accounting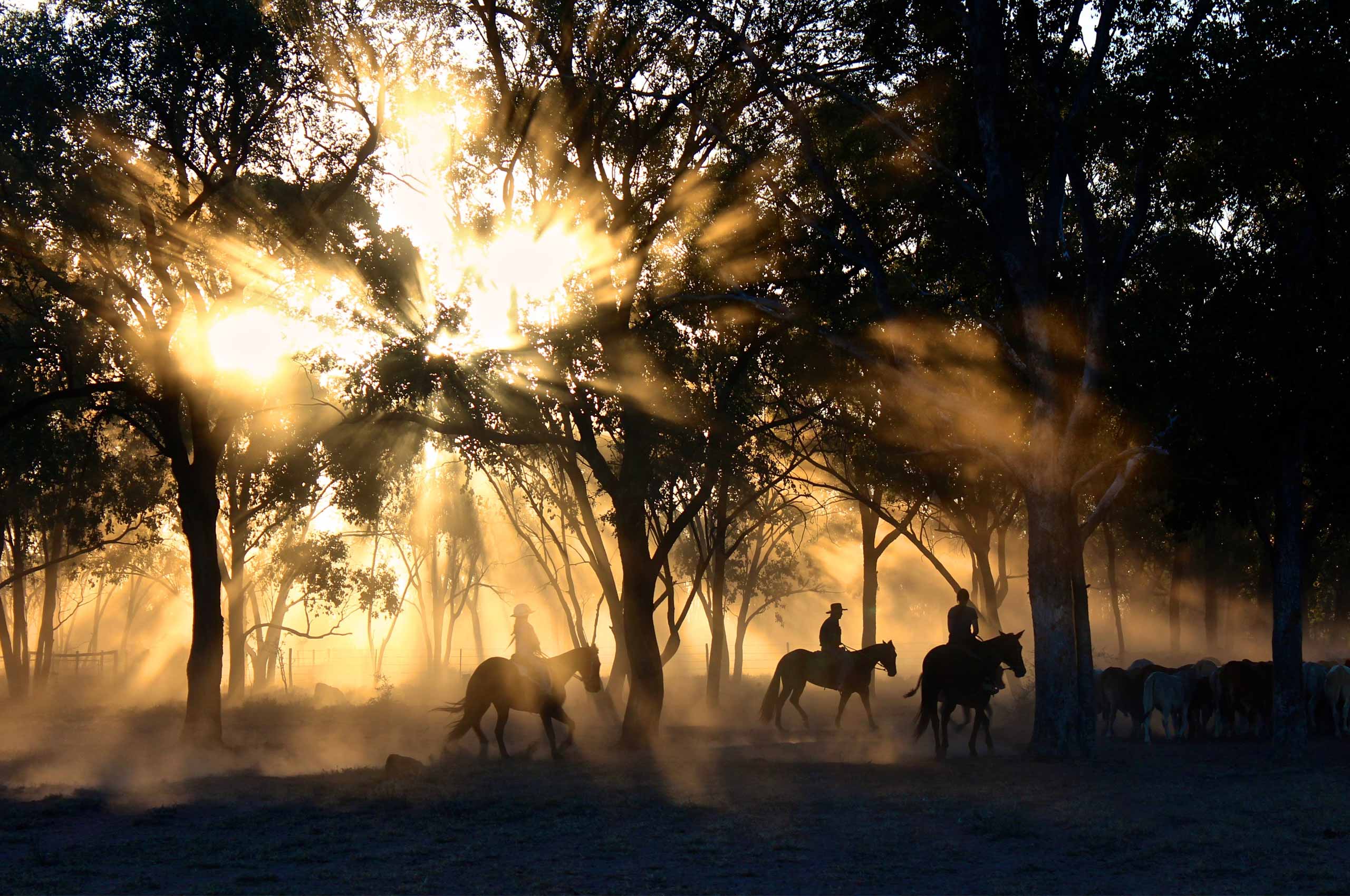 The La Trobe research team that's putting the environmental value of Australian farms squarely on the ledger
Partnership at a glance
The Farm-scale Natural Capital Accounting project is an innovative initiative involving 50 farms in Tasmania, Victoria and NSW.
A form of recordkeeping for the natural assets of a property, natural capital accounting factors in conventionally "valuable" features like stock and infrastructure, but also biodiversity, sustainability and carbon footprint.
Dr Jim Radford, head of La Trobe's Research Centre for Future Landscapes, led a team that visited farms – pandemic lockdowns permitting – to take a detailed inventory of each property. The data was used to produce statements that could be used to inform planning or give farmers access to lucrative global markets.
The research puts Radford and La Trobe at the forefront of global natural capital accounting practice. It has the potential to protect biodiversity, drive change in agriculture methods and boost Australian farmers' access to important international markets.
Case Study
"It was as though I had been handed a golden ticket to paradise," declares cattle farmer Susan Newey, laughing. "I know it probably sounds over-the-top, but that's how passionate I am about regenerative farming. This has been such a valuable experience."
Newey is one of 20 NSW farmers who have opened their gates to the Farm-scale Natural Capital Accounting project, and there are 30 more in Victoria and Tasmania. This innovative project is providing them – and the industry – with an unprecedented overview of these properties. It re-calibrates the concept of value, formally accounting for more than just the stock and infrastructure. Natural assets are also included, from birdlife and native grasses to soil quality, carbon footprint and the environmental sustainability of the business.
At the heart of the research is the concept of natural capital accounting, a global movement helping drive greater sustainability and protecting biodiversity in the agriculture sector.
Funded by the National Landcare Program, the project is led by Dr Jim Radford, head of La Trobe's Research Centre for Future Landscapes. Throughout the pandemic he has martialled a small army of specialists and researchers who almost become "personal biodiversity consultants", building valuable relationships with farmers and their properties to produce their complex modelling.
Radford says that 58% of the Australian continent is used for agriculture, but that conventional measuring and accounting fails to log the natural assets of properties, on both the plus and minus sides of the ledger.
If we're going to value natural areas, we need a system to measure them and account for them
"And then we can manage them. So we need to actually value them, to put them on the books. Natural capital accounting will allow us to do this."
Not only did farmers generously open their gates to La Trobe's researchers, they opened up their books and farming practices to create what Radford stresses is a non-judgemental inventory.
He says that this sort of industry engagement dovetails perfectly with La Trobe's research themes: building resilient rural communities (including the environment) and driving more sustainable food production. But it also positions La Trobe at the forefront of the "exploding" natural capital accounting space, with the knowledge and expertise to drive new projects and collaborations.
"For example, from 2023 all garments sold in the EU need to have their sustainability footprint labelled," Radford explains. "It's not just carbon footprint, it's their biodiversity impact and a range of other metrics. The wool industry is scrambling for a method to demonstrate this and we're working with them to see if natural capital accounting is the answer."
Participants like Susan Newey will receive a report on their farm that might suggest potential for improvement and growth. And again, with global supply chains demanding higher environmental standards, a statement of natural capital could be a passport that opens doors to lucrative markets.
After the death of her husband in 2005, Newey took over the running of Olmo, their 880 ha property north of Armidale. Working towards regeneration amid conventionally farmed properties has left her feeling she's swimming against the tide. But she has hope the findings of the project will help change minds.
It's one thing to believe in something in your heart … But with the hard science behind regenerative farming – the information we will get from this project – we might be able to change the overall mentality and take farming forward
To find out more on our partnerships, please contact us.