Cann Group Limited (Cann)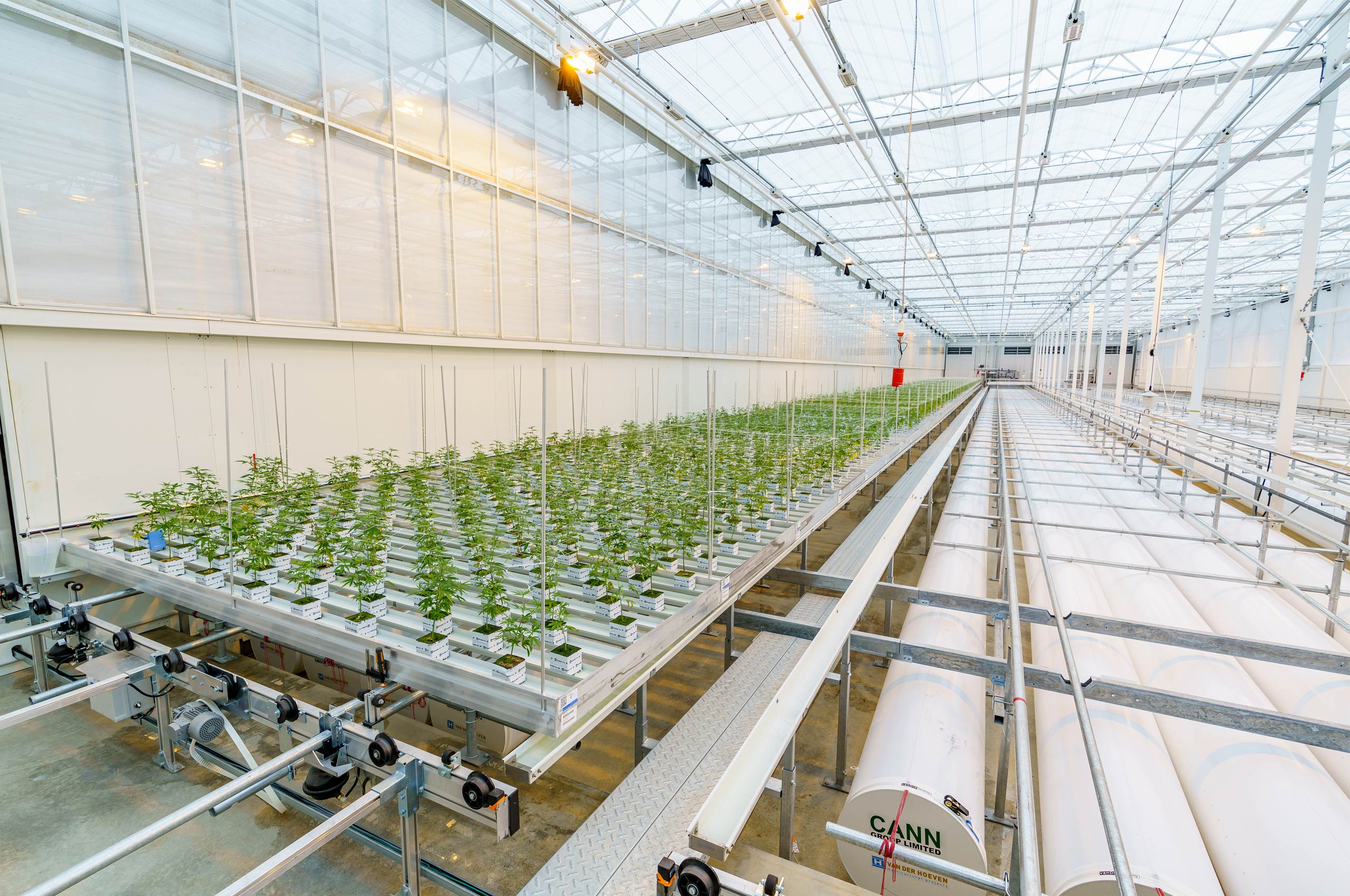 How our environment nurtured Australia's medicinal cannabis pioneer and helped it grow.
Partnership at a glance
Cann Group was granted Australia's first licence to produce medicinal cannabis in 2017 and is an industry leader. When at capacity, its new $120 million cultivation and GMP manufacturing facility in Mildura will be Australia's largest producer of medicinal cannabinoids.
The company became a Precinct Partner in 2017, moving its research and development operations and, later, its corporate headquarters to La Trobe University (LTU).
Cann Group CEO and LTU alumnus Peter Crock was drawn to the University's $288 million AgriBio Centre for AgriBioscience and its world-leading facilities, as well as the potential for new partnerships and opportunities with LTU researchers.
The partnership gives the company access to talented alumni and provides opportunities for LTU students to get a start in a fast-growing industry in which Australia is already a global player.
Case Study
"When you're a startup in a startup industry, partnerships are important. And when that industry is as new and full of potential as the medicinal cannabis space, supporters make all the difference," says Peter Crock, CEO of Cann Group.
Since its earliest days, La Trobe University has been part of Cann Group's story as a valued Precinct Partner. A pioneer in the fledgling medicinal cannabis industry, the ASX-listed company is already improving the lives of patients with a wide range of medical conditions. But tight regulation has meant a cautious start, globally, for the emerging industry.
Medicinal cannabis is showing promise as a potential treatment for a wide range of conditions – from chronic pain and childhood epilepsy to sleep disorders and anxiety. But its historical status as an illicit drug has hampered research into its medical potential.
The legalisation of medicinal cannabis in Australia in 2016 has given birth to an entirely new industry and allowed companies like Cann Group to properly explore how cannabinoids might be used therapeutically.
"It's definitely taken some foresight," says Crock. "It's easy for some to stand back and say, 'Too early, we don't want to get involved.' It's been pleasing to see the support we've got, and that the foundations we've established are strong, including those with La Trobe."
Crock is an LTU alumnus – an agricultural science graduate – and after enjoying a 28-year career at the Australian agricultural chemical giant Nufarm, he joined Cann Group as CEO in 2016. Founded in 2014, Cann Group is now an industry leader with more than 100 employees. Its new high-tech cultivation facility in Mildura has the capacity to produce over 12,500kg of dry flower per year.
Cann Group established their research and development HQ at La Trobe in 2017. "What really attracted me back to this space was, in fact, the investment that they made in AgriBio," explains Crock.
The AgriBio centre out here is 288 million dollars of world-leading capability. We have access to the incredible computing power as well as the proteomics and genomics facilities.
The Mildura facility has also benefitted from its La Trobe relationship. Specifically, the high-speed internet connection established via the Australian Academic Research Network is key to the company's ability to scale up in northern Victoria and provides significant capability for big data analytics.
Opportunities have also flowed from Cann Group's partnership with the La Trobe-led 'ARC Research Hub for Medicinal Agriculture'. Established in 2019, the Hub aims to drive research, provide training for the med-ag employees of the future, and create products to improve the lives of patients.
In 2022, the Hub received a further $5 million in federal funding to install state-of-the-art technologies in collaboration with La Trobe's Digital Innovation Hub, to further improve crop yield and sustainability at Cann Group's Mildura facility. The new grant will also support the education and training of skilled agricultural workers in collaboration with PharmOut, an industry-leading compliance company.
For Crock, the possibility of recruiting talented LTU students and the potential to offer them a pathway to an exciting next-gen industry has been important, both on campus and at the new Mildura facility.
"It's only in the last five years that the industry has started to accelerate around the world and Australia is at the forefront," he says. "We've still got challenges ahead as we scale up, but it's important that Australia retains that leadership position in medicinal cannabis technology. Our reputation is opening doors and we've got to deliver."
To find out more on our partnerships, please contact us.