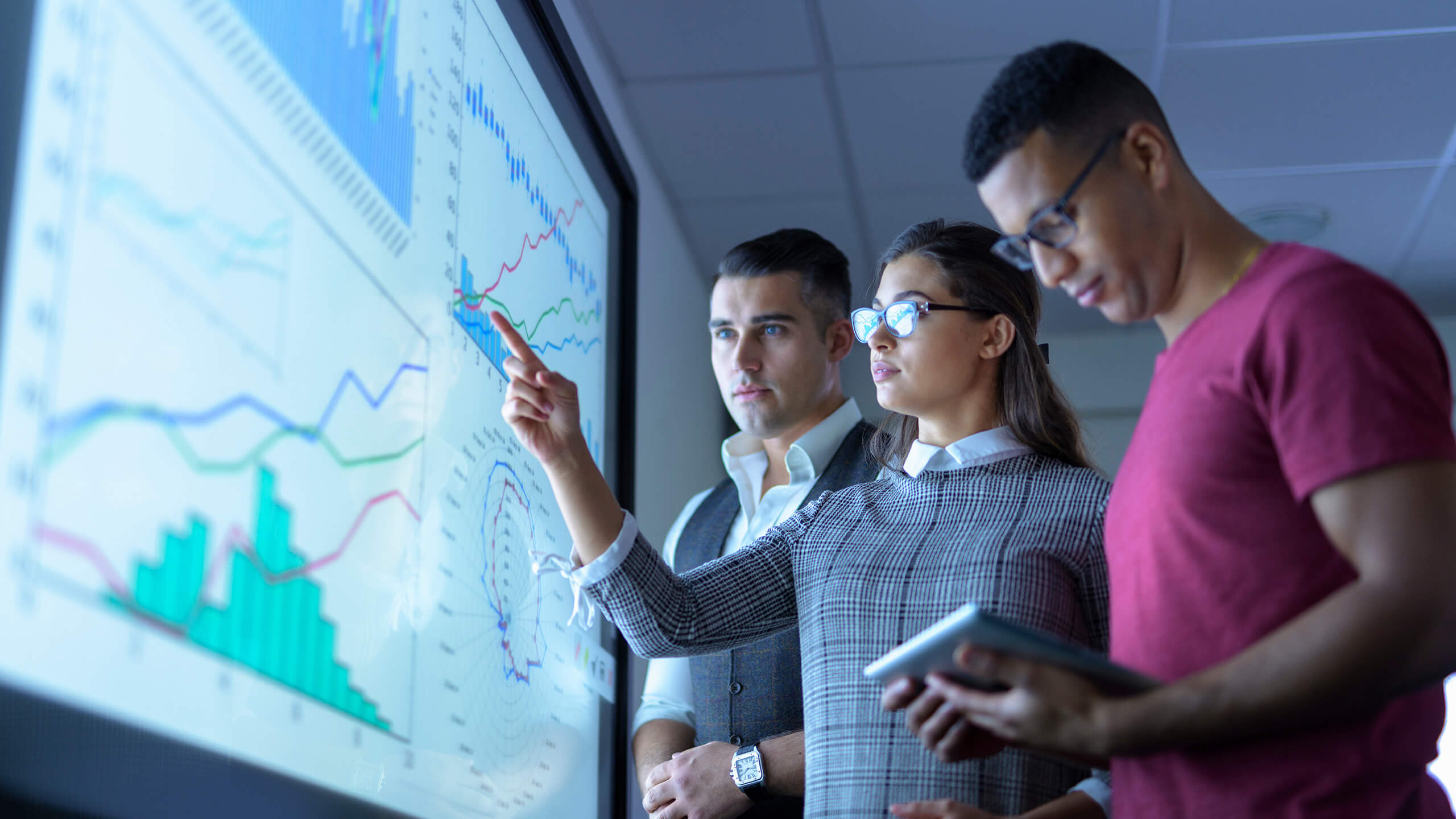 Bachelor Business (Digital Business)
100% online degree
Get the qualifications and skills you need with our digital business major, equipping you with the valuable technical skills you need to improve business performance with digital technology and reshape modern business, no matter where you work.
change analyst
digital business development manager
social media marketing manager
When you study digital business as your major, your award will be Bachelor of Business (Digital Business). This means potential employers will see the specialised skills you gained at La Trobe University.
Learn more about the digital business major as part of the Bachelor of Business (Digital Business)
Study your way with our online Bachelor of Business
With more flexibility than ever, our 100% online Bachelor of Business lets you follow your interests while gaining a solid foundation in business know-how, wherever you are. You'll benefit from:
academic staff with experience and expertise in online education and online learning support
flexible study options that let you mix of online and on-campus learning, accommodating location, work schedule and family commitments
support options tailored for online regional study, including local work placement opportunities and access to all regional campuses and events
majors, minors and electives in your areas of interest, as well as open access majors that let you pair your study with another discipline.
How to apply
If you're a non-Year 12 student and applying for one course, apply now.

If you're non-Year 12 student applying for more than one course or a current Year 12 student, apply via VTAC
Need more help applying?
Book a consultation, chat with us or search our FAQs at Ask La Trobe.
Why study business at La Trobe?