Writing Themselves In publications
Writing Themselves In is the largest national study series exploring the health and wellbeing of LGBTIQ young people in Australia. These studies have documented high levels of harm, and examined the impact that stigma and discrimination had on the health and wellbeing of LGBTIQ+ young people, as well as seeking to better understand who LGBTIQ+ young people turn to when in need.
Evidence from the Writing Themselves In studies enables organisations, services and government to make informed decisions about how to best support the health and wellbeing of LGBTIQ young people. Findings from the study inform the development of LGBTIQ-inclusive mainstream, and LGBTIQ-specific, youth policies, programs and services.
---
Writing Themselves In 4
2020
This Is Me
Survey data collection for this study iteration closed in late 2019, with a record number of participants, with data analysis, trend analysis and development of the final report to continue throughout 2020.
---
From Blues To Rainbows
2014
The mental health and well-being of gender diverse and transgender young people in Australia
Elizabeth Smith, Tiffany Jones, Roz Ward, Jennifer Dixon, Anne Mitchell and Lynne Hillier
From Blues to Rainbows (PDF, 5.6MB)
---
Writing Themselves In 3
2010
The Third National Study on the Sexual Health of Same-Sex Attracted and Gender Questioning Young People
Lynne Hillier, Tiffany Jones, Marissa Monagle, Naomi Overton, Luke Gahan, Jennifer Blackman and Anne Mitchell
Writing Themselves In 3 (PDF, 2.9MB)
---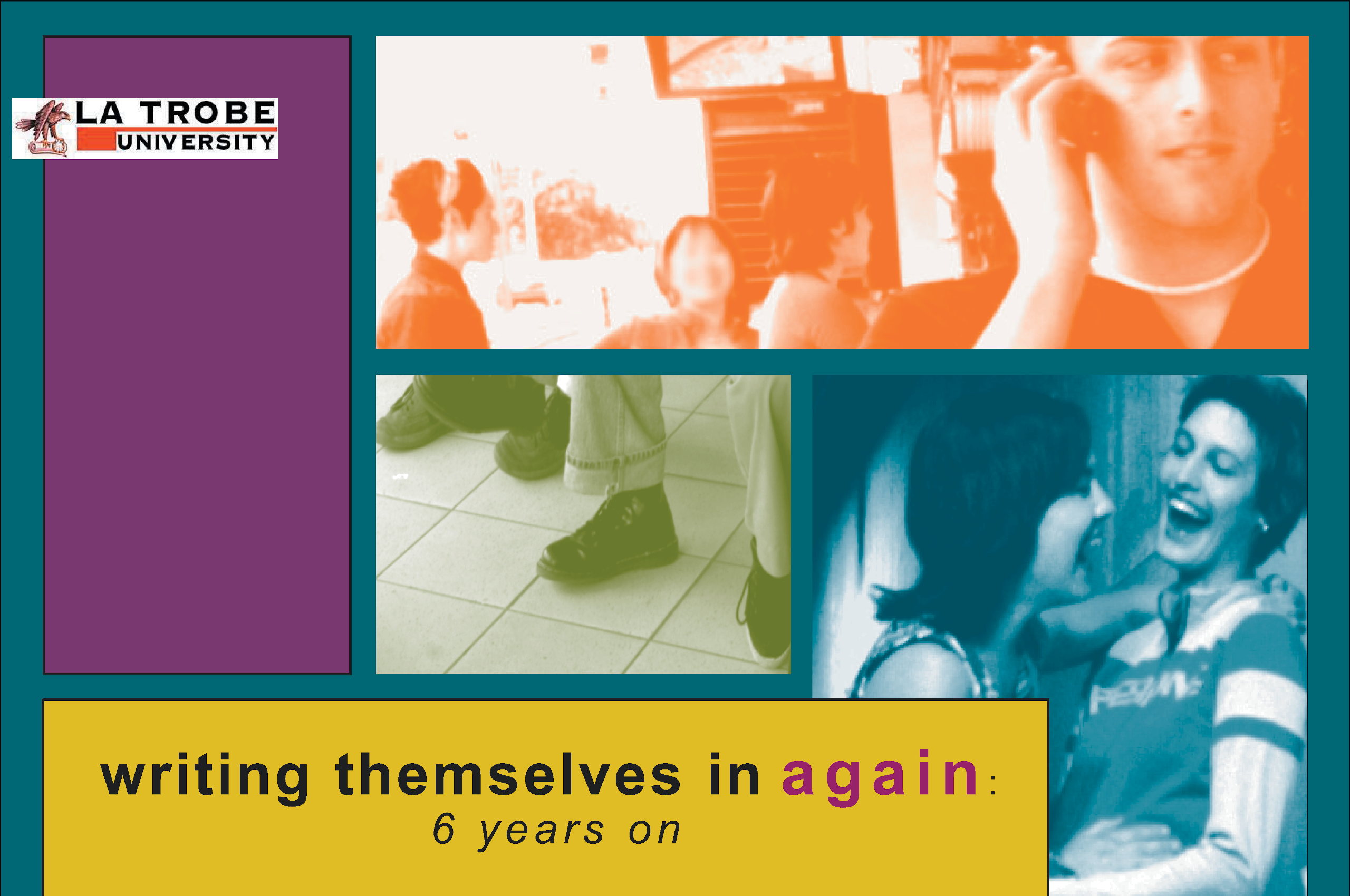 Writing Themselves In Again
2005
6 Years On: The 2nd National Report on the Sexual Health & Well-Being of Same Sex Attracted Young People
Lynne Hillier, Alina Turner and Anne Mitchell
Writing Themselves In 2 (PDF, 1.85MB)
---
Writing Themselves In
1998
A National Report on the Sexuality, Health and Well-Being of Same-Sex Attracted Young People
Lynne Hillier, Deborah Dempsey, Lyn Harrison, Lisa Beale, Lesley Matthews and Doreen Rosenthal