The evolution of our brandmark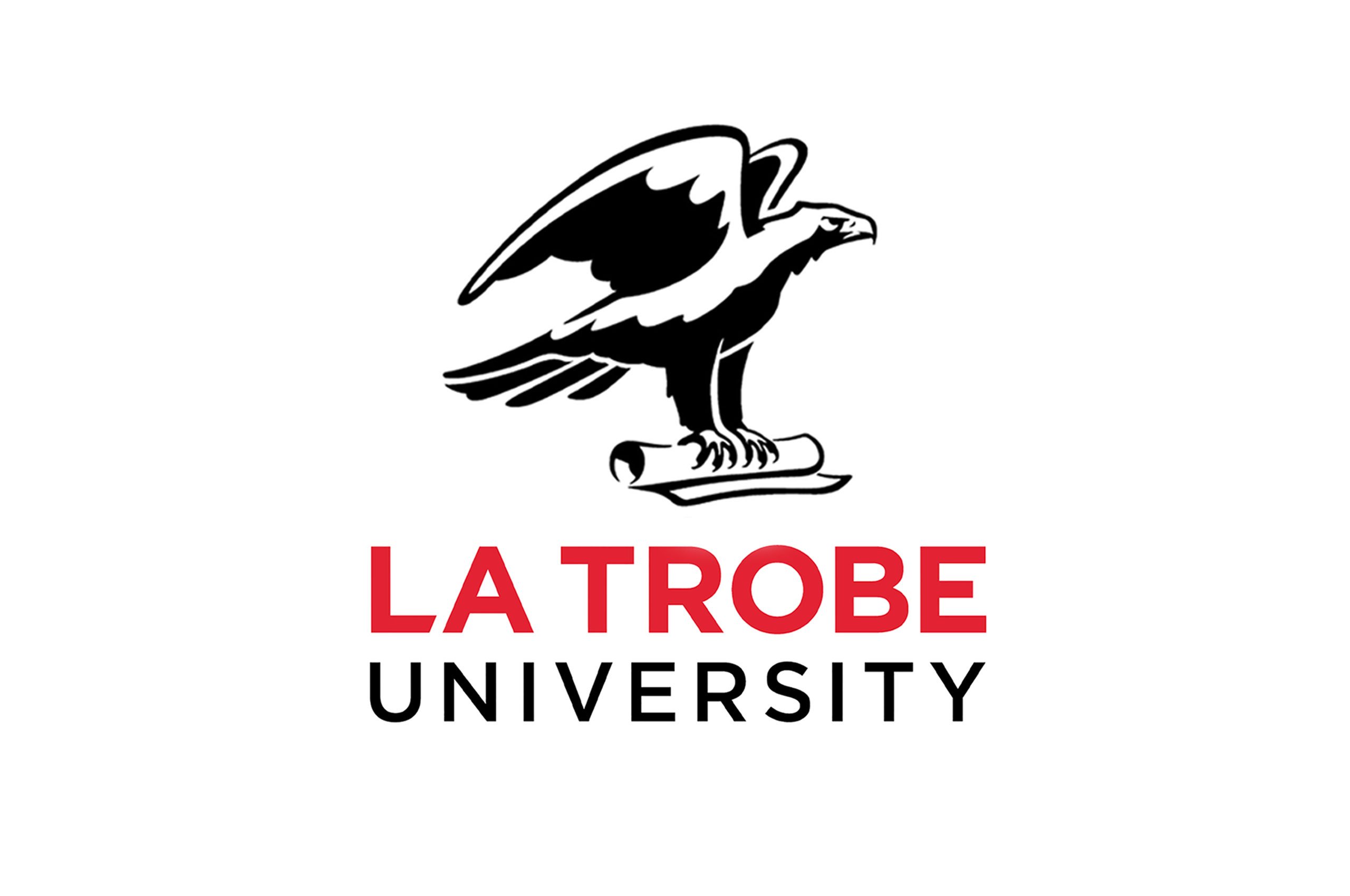 In the early nineties, the eagle was used to create our corporate logo.
The eagle used in our brandmark features at the top of the La Trobe University armorial bearings, which include national and state emblems as well as images of scholarship and references to the La Trobe family.
A conservative approach has been taken in redesigning the brandmark, with an emphasis on retaining key elements while better representing the distinctive features of the Australian wedge-tailed eagle, refining the typeface to create a more modern look and adjusting colour.
The brandmark is not only highly flexible in terms of presentation, but also reflects the dynamic, vibrant nature of the University. It has been designed so it can comfortably coexist alongside the previous brandmark as it is gradually introduced across the University.
The symbolism of the eagle
Our brandmark and armorial bearings feature the wedge-tailed eagle (Aquila audax) – Australia's largest bird of prey. Wedge-tailed eagles can be seen above La Trobe's campuses in Bundoora, Bendigo, Shepparton, Mildura and Albury-Wodonga.
For the Wurundjeri People, traditional owners of the land where our Bundoora campus is located, the wedge-tailed eagle is known as Bunjil – creator of all living and natural things.
Aunty Joy Murphy Wandin, Senior Elder of the Wurundjeri People, explains that Bunjil is not only the creator of the land but also gives guidance to those in need: 'Whenever there's a fearsome time, or a time of doubt, or you're not sure of which way to go or what you should do, most times an eagle will feature.' Watch Aunty Joy tell the story of Bunjil.