We're in the thick of winter right now, so chances are you'll occasionally find yourself on campus after dark.
La Trobe is committed to providing a safe environment for all students, staff, and visitors and has a range of safety initiatives in place to do just that.
Over the last few years, the University has been improving lighting and pathways around the Melbourne Campus as part of the campus-wide pathways and lighting strategy.
The most recent development is a new well-lit pathway on the west side of the campus. If you park in Car Parks 1 and 2 or frequent the Sports Park, the pathway will provide a safer way to get around the area, and it links up to the new pedestrian crossing on Kingsbury Drive.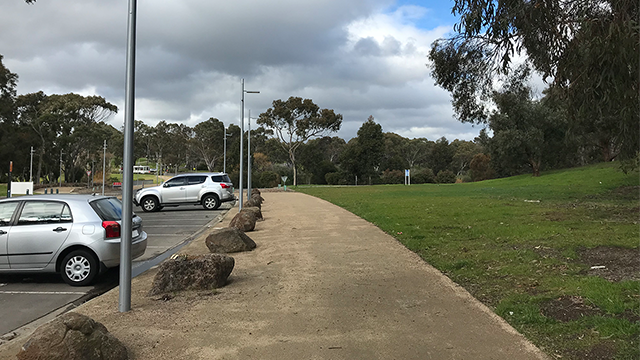 Safety features of the pathway include LED lighting, security cameras, and duress buttons (which calls LTU Security) to help make the environment safer for everyone, and there's even a new toilet block, located near the pedestrian underpass to the Sports Park.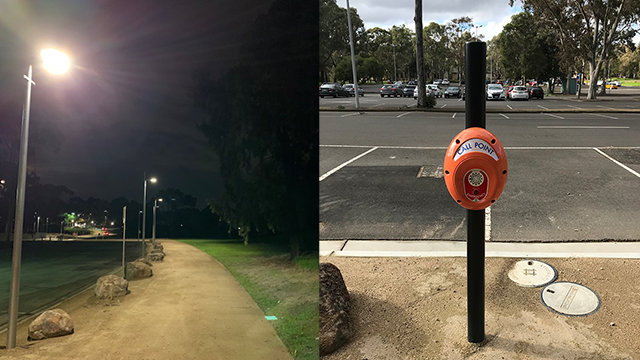 Uni-Safe service is here to help
Don't forget that there's also the Uni-Safe Service – where our friendly Security officers are available to escort students and staff after dark between campus buildings and car parks, local transport points, and on-campus student accommodation. This service is available at the Melbourne Campus, as well as Bendigo and Albury-Wodonga – just call (03) 9479 2222 to request it.
Glider Bus Service
The Day Glider bus service is currently unavailable until further notice. If you need to get around the campus during the day, some of these new pathways might help to make your journey a little more direct, and you can also ride your bike and use one of the CycleSmart Centres or the many bike racks available on campus. If you're heading to Reservoir Station, there's also the 301 Express Bus that runs between the campus and the train station every 10 minutes, plus there's a range of other public transport services available. Check out Transport Central for more information.