Almost 5 tonnes of medical supplies, worth almost $200,000, bundled up into 17 pallets. Contained within are 100,000 pair of gloves, 20,000 isolation gowns, and 2,100 face shields and masks. All were loaded onto a China Southern Airlines flight and delivered to the heart of the Coronavirus crisis in Wuhan – an effort led by a La Trobe academic.
In January, 2020, when the COVID-19 (novel coronavirus) outbreak became a global emergency, La Trobe Senior Lecturer Dr Zhanming (Ming) Liang was at home in Melbourne preparing for Semester 1 uni classes.
As the COVID-19 (coronavirus) infection rate climbed, Ming, who teaches Health Services Management, thought of the under pressure medical staff in the hospitals of Hubei Province and knew she had the right skill set to make a difference.
Ming grew up in China, and although she has never traveled to Wuhan, she felt connected to the disaster more than most. An Adjunct Professor at Shandong University, she has undertaken two research projects at The First Affiliated Hospital of Shandong First Medical (Qianfoshan Hospital) – one of the major hospitals that has been sending medical staff to Wuhan and surrounding cities in Hubei Province to help with controlling the outbreak.
While these medical teams were taking care of the ill as they battled the virus, Ming wondered who was taking care of them.
"I'm very concerned about the virus, as the solution is not yet clear," she says. "Effective treatment is yet to be confirmed, hospitals are overcrowded and many patients are diagnosed without timely medical care. Medical staff have been working long hours, some without adequate protection."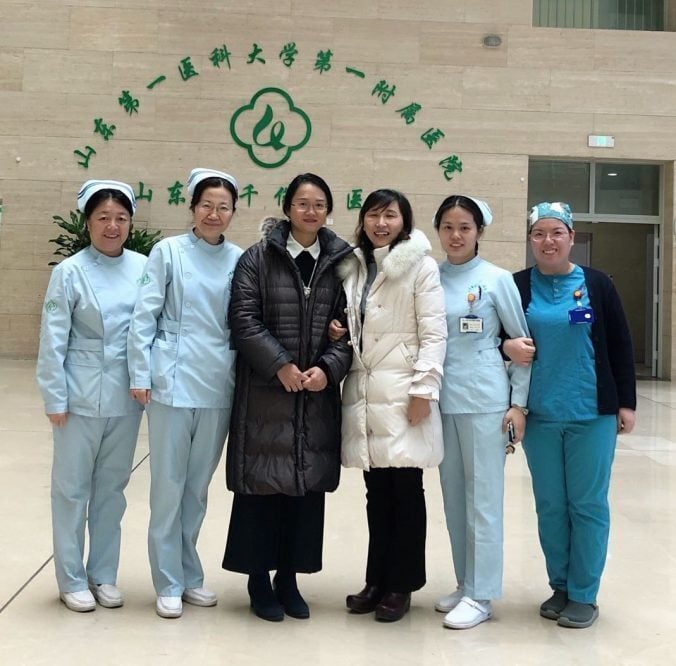 As the first cases were confirmed in Australia in late January, Ming decided it was time to take action. She reached out to her friend, fellow Chinese expat and Electrical Engineer Shawn Lin.
"Shawn and I initiated the project. He'd completed his engineering degree at one of the universities in Wuhan. We both felt that we had the ability to contribute to our home country in fighting the disaster."
The pair came up with a plan. They decided to raise funds to purchase supplies to support medical teams on the ground in Wuhan and organise the deliveries. This was made more difficult as countries began implementing strict travel bans and the number of airlines still offering flights to China began to dwindle.
Less than three weeks after making their initial plan, the group delivered. They raised almost $200,000 worth of medical supplies, equating to 4.5 tonnes of gloves, gowns, face shields and masks.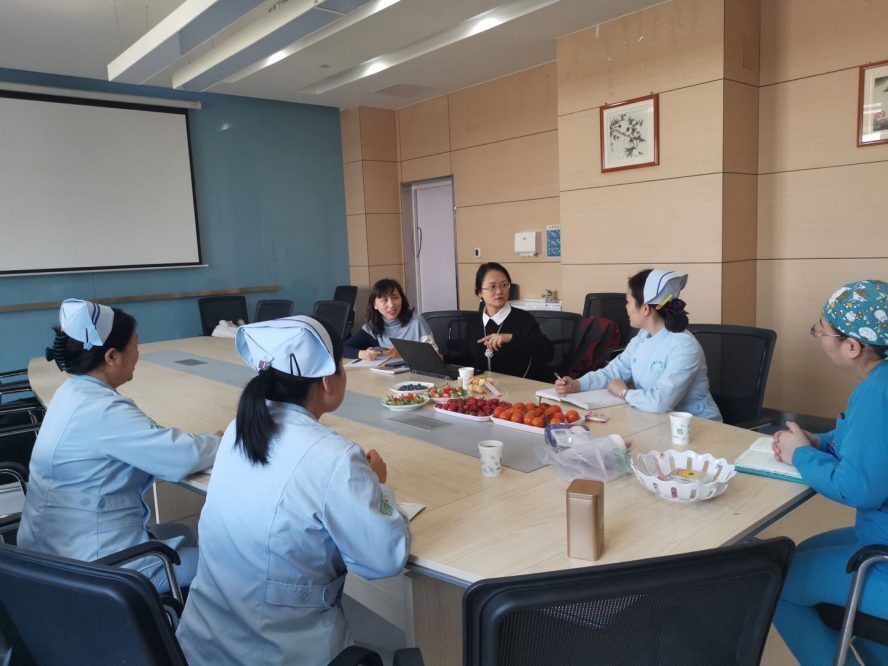 The first phase of the project was to source a large quantity of medical supplies that would meet the needs of the hospitals in Wuhan. Ming emailed her colleagues in Australia and Hong Kong to ask for recommendations for medical suppliers and immediately received responses.
"I was very grateful for their support. This was how I found the company that agreed to provide us with a large amount of supplies."
A colleague at La Trobe International contacted hospitals in China to confirm the suitability of supplies before the fundraising process began. They also connected the project to Jie Fang and Jianmin Xu at the Hubei Chamber of Commerce, who provided financial support and encouraged four more associations to contribute.
"Soon after I had successfully sourced the medical supplies, Shawn and I sent fundraising requests via our own personal networks," says Ming.
"One of my contacts introduced me to one of our key sponsors: Mars Group Holdings Pty Ltd. We also organised fundraising activities within Huaying-Foshan No. 1 School Alumni Association, Australia, of which we are both members."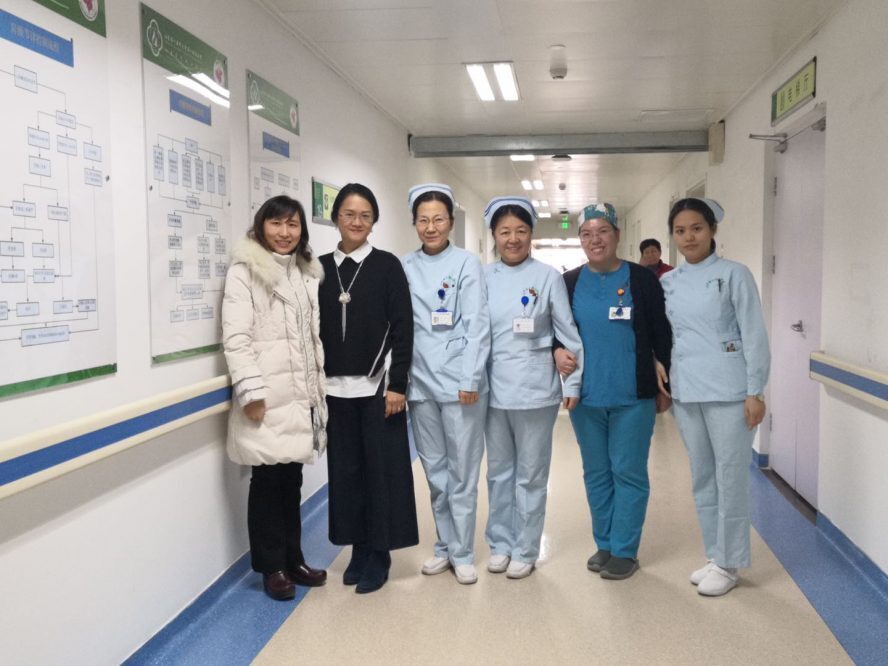 Fundraising was one thing, delivery was another. It was a complex and lengthy process, Ming says, with a myriad of obstacles in the way. Flight cancellations, travel bans, and cities in lockdown within China caused delays to their efforts. The sheer quantity of the supplies to be donated required strenuous logistical problem solving. Supplies needed to be delivered via a specially developed tax-free international donation channel rather than through the usual import procedure, resulting in lots of paperwork and strict regulations. To cap off the challenge, the supplies had to be delivered to eight different hospitals in cities bearing the brunt of the crisis. They enlisted help from Jie Fang from the Australia Guqin Association to organise deliveries on-the-ground in Hubei Province.
It all came together in time. The donated medical supplies arrived at the hospitals, including Qianfoshan Hospital.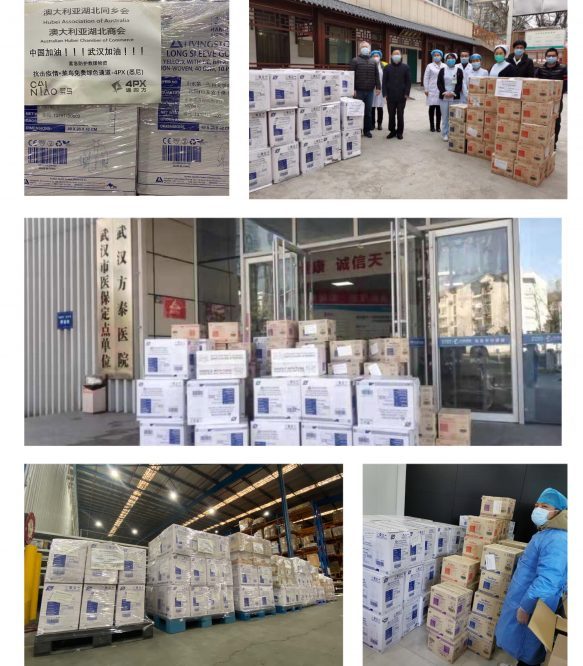 "Leading this initiative and project has allowed me to come across, and get to know, so many people who are so kind and supportive," says Ming. "The trust that they've had in me is heart-warming. I am so proud to see that the team and I are able to offer our help to the medical staff in our home country."
Now, she's getting ready to head back into the classroom to start Semester 1 teaching at La Trobe, knowing more medical teams in Hubei Province have the protective wear they need to reduce their risk of contracting the virus.