With 2020 finally behind us, the chance to jet off overseas in 2022 is looking better every day, so now is the time to start planning for a Semester Exchange or an Overseas Short Program in 2022.
The La Trobe Abroad (LTA) team are here to help. We have been working hard to make it easier for you to discover how to travel overseas with your degree in three simple steps.
Step One is to discover your options
Find out what La Trobe Abroad is all about and the programs we offer by exploring our brand new LMS module: La Trobe Abroad – The Global Student Experience.
In this module you can:
Meet the amazing LTA team
Get an overview of the fantastic benefits of our programs
View all our Semester Exchange partners on an interactive world map
Learn the different types of Overseas Short Programs
Check out the massive amount of funding available
Read fabulous students stories
Watch inspiring student videos
View stunning student photos
Now you are inspired to study overseas, the next step is to head to our website and find out about the application process.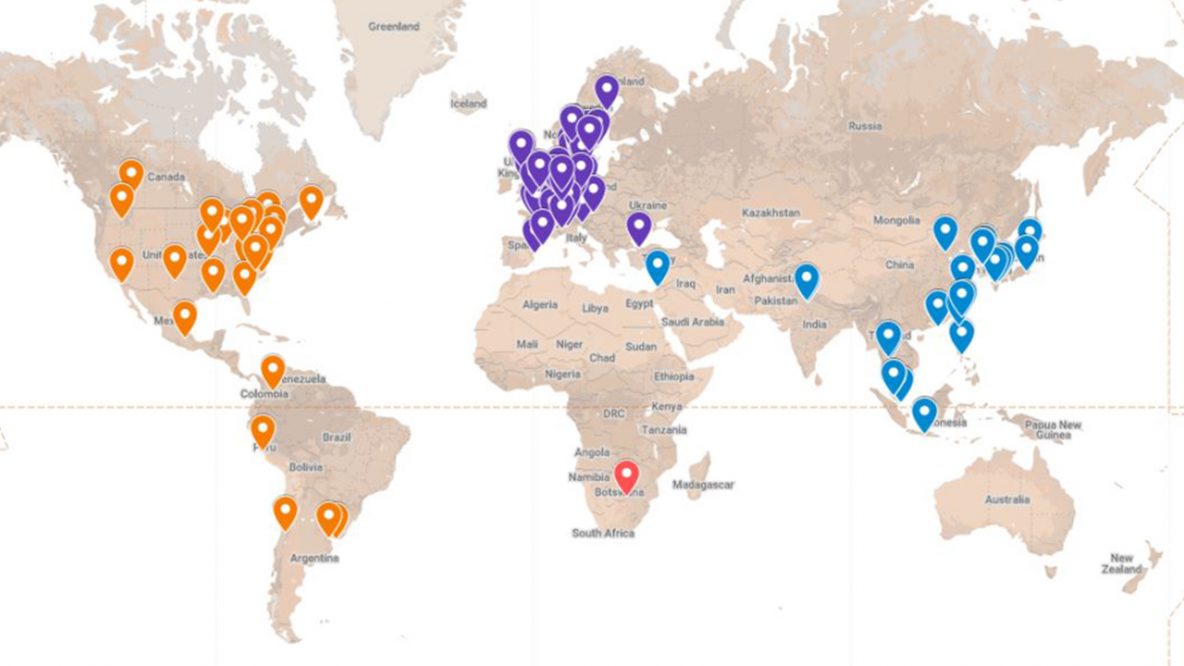 Step Two is to visit our Studying Overseas website
Semester Exchange requires a longer lead time then Overseas Short Programs, so we recommend starting your research for exchange about a year ahead of the semester you want to go and for a short program, three to six months prior to the program date. The earlier you begin your research the better placed you will be when it comes time to apply.
Each page on our Studying Overseas website will help with your planning:
Semester Exchange – explains what it is and details the step-by-step application process.
Overseas Short Program – lists all current available virtual short academic programs or internships and when the time comes, in-country programs that you can complete during your summer or winter break.
Exchange Partner – where you can look up a partner university to find links to their information for exchange students, including subjects.
Program funding and costs – lists all the funding on offer from La Trobe University, the Australian Government and other sources. It will also provide an overview of costs to consider when planning.
Global Lounge – provides access to all our resources. You will see upcoming information session details, be able to download flyers, find our social media handles and book an appointment to meet with us.
Contact Us – complete an online form with any questions you have.
Now you are armed with all this information we know you will have questions. The next step is to connect with LTA so we can answer them.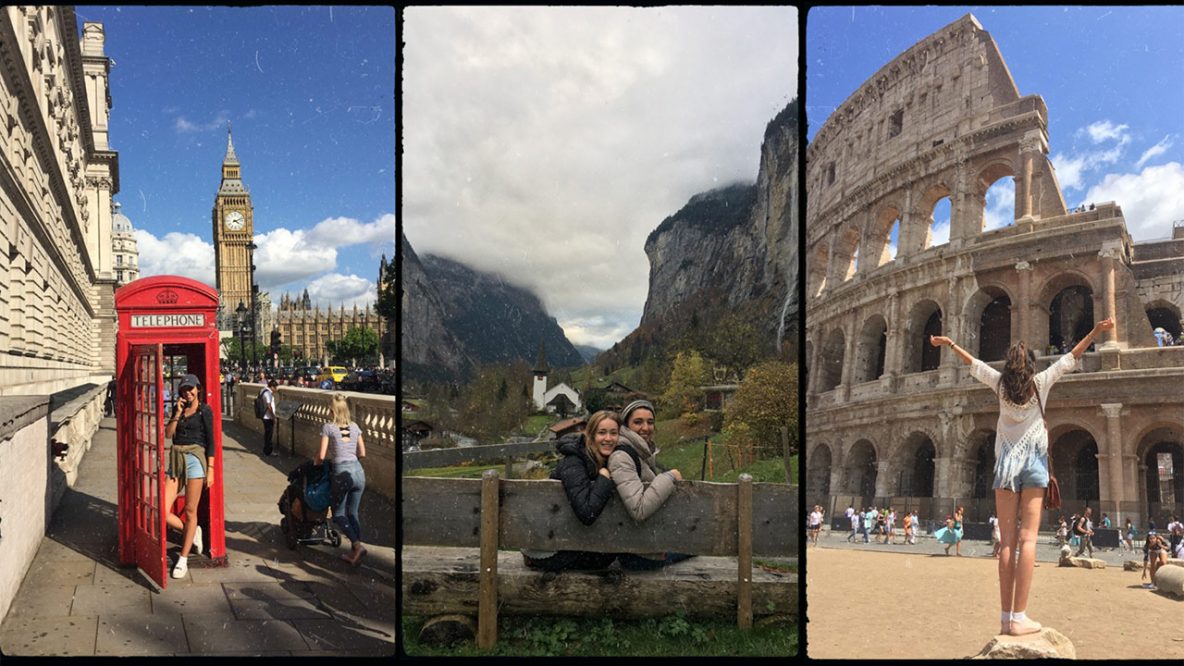 Step Three is to contact us with your questions
There are several ways to get answers to your questions:
Book a meeting with a La Trobe Abroad Coordinator via CareerHub for a one-on-one session online during our Global Lounge hours of 11am to 3pm Monday to Thursday.
Email at studyabroad@latrobe.edu.au.
Attend of our information sessions where you may find your questions answered during the presentation, plus we leave time at the end for Q&A. Upcoming sessions include our general information session, Overseas Short Programs session, New Colombo Plan (NCP) Scholarship and Mobility Grants session as well as a session specifically for regional campuses.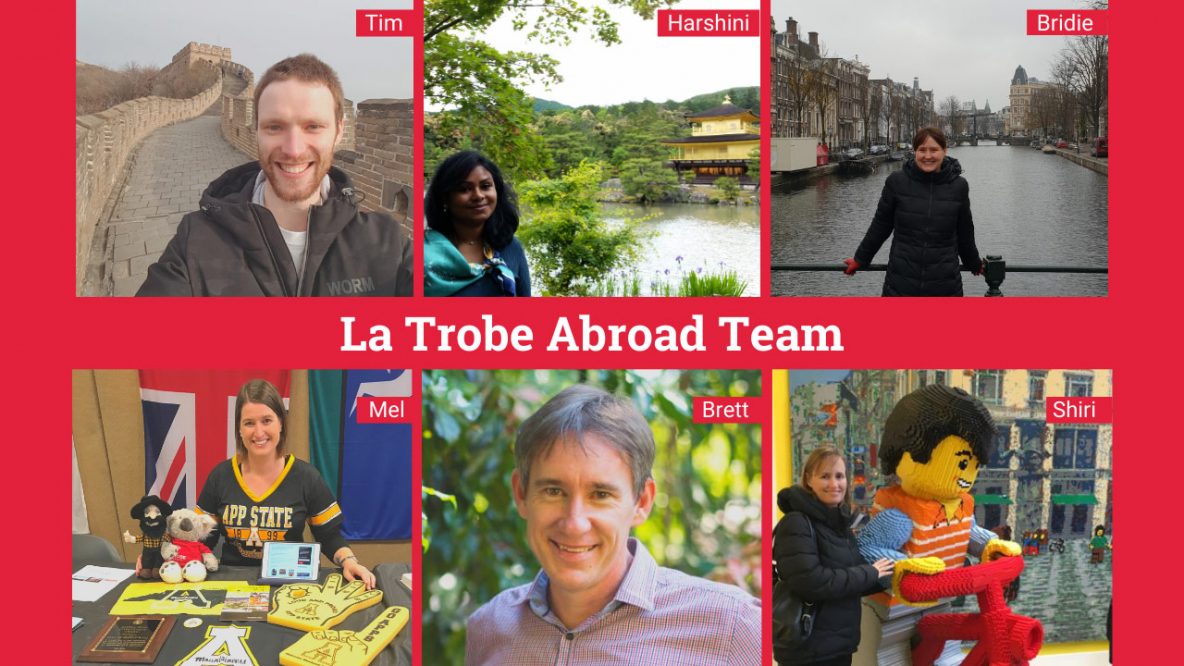 Ready for an adventure?
Join us for one of our many information sessions where we will delve into our programs, how to apply, the funding available and answer your questions.
Find the zoom links to information sessions here.
Let 2022 be the year you Travel Overseas with your Degree.