Writing for MyLaTrobe, student Ethan Jolley reflects on his interview with Tomorrow Man facilitator Ryder Jack.
"All blokes cry" was an incredibly powerful message that Ryder Jack, an experienced facilitator at Tomorrow Man, stated during the recent conversation I had with him around masculinity and men's wellbeing for my podcast.
I was curious to know why men find it hard to be vulnerable and talk about their emotions in front of others. Ryder explained that "us blokes all have an experience as a child where we get shamed for being emotional, expressive or different, and this scares us". From that experience, we start to layer ourselves with protective armour so that we cannot be hurt like that again.
This armour, otherwise known as ego, begins to shape us in such a way where it no longer reflects our true authentic selves. Our pure, innocent, emotional, and flexible selves become completely hidden.
All humans, including men, crave connection and belonging. Men, more than often, hide this sense of connection deep down beneath the armour we put on, and so for most of us guys, we externally present this mask of "I don't care!"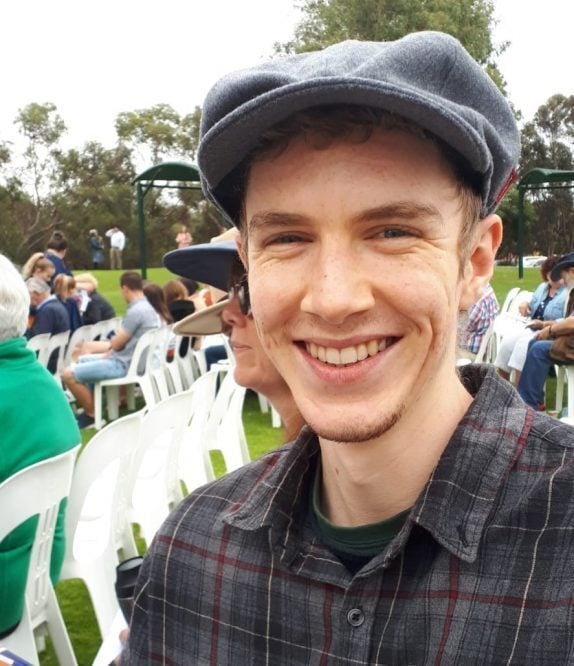 It was really interesting to hear Ryder say that "there is something very masculine about blokes sharing their emotions in public" and that "seeing a guy shed some tears is ok, the world is not going to end."
Ryder goes on to say that by role modelling vulnerability first and expressing our feelings to our mates, whether they be positive or negative, we start to create a safe space for our mates to talk about how they are actually feeling, and not what they are pretending to feel. This begins to dismantle the "I don't care" mask from us and help other blokes do the same.
If we supress these feelings and don't allow them to come out by continuing to put up the "I don't care" front, we are destroying that inside of us which can have an impact on our lives externally in a very negative way.
Conversations like this are the exact reason that at the start of this year, I took a leap into the unknown and started my own podcast to help other young people like myself strive through tough times.
In 2017, after my cousin suicided, I realised the power of having a genuine conversation with a mate and the positive impact it had on me. It had occurred to me that it is okay for us blokes to cry and be emotional in front of our mates and to know that they aren't going to talk us down, but instead be there to support us when we most need it.
With that in mind and the desire to bring more awareness to mental health, in particular men's mental health, I decided to spark those difficult conversations with people from all walks of life who I look up to. I shared them on a platform where people can hear their journey on how they became the person they are today.
We too often only hear about the good parts of someone's life or see their highlight reel on social media, but through hearing their full story, we see that they have had just as many downs as they have ups. We begin to relate to certain aspects of their life and something unique starts to happen to us. Suddenly, we get this spark inside our bellies and heart and that is enough to shine a light on the pathway out of our own hard times. We can learn so much from a person's story.
Next time you are having a chat with a mate, instead of asking them the easy "how are you mate?", start by sharing how you are coping in life and follow up that conversation with "how about you mate, how are you feeling this week?"
A conversation where we can truly reflect on ourselves is the progress, we need to spark that conversation with the important people around us. So, get out there and spark that conversation with yourself and others.
---
If this story has raised any concerns, you would like to seek counselling or perhaps would talk further about men's wellbeing a range of supports are available:
La Trobe runs the men's wellbeing program that provides support for the Men of La Trobe through men's specific counselling, groups and events. Consultations can be arranged with the University's Men's Wellbeing Coordinator Jason Campbell.
Check out the University's Men's Wellbeing blog Frank for content tailored for men.
Counselling is also available via with La Trobe's free counselling service.
For out-of-hours mental health and wellbeing support, please contact the La Trobe University Crisis Line.
Call: 1300 146 307 or
Text: 0488 884 100
Alternatively, you can also contact Lifeline, available 24 hours a day, 7 days a week
Call: 13 11 14