Our Melbourne (Bundoora) campus will soon be getting a visit from some furry friends!
From Tuesday 15 March onwards staff from assistance dog provider, the Centre for Service and Therapy Dogs Australia (CSTDA), will be at the Agora from 12pm – 2pm daily.
On Tuesday 29 March CSTDA staff will be running a safe agility course for the puppies on the Agora lawn. Students can volunteer to run the course with one of the puppies, under the guidance of CSTDA staff.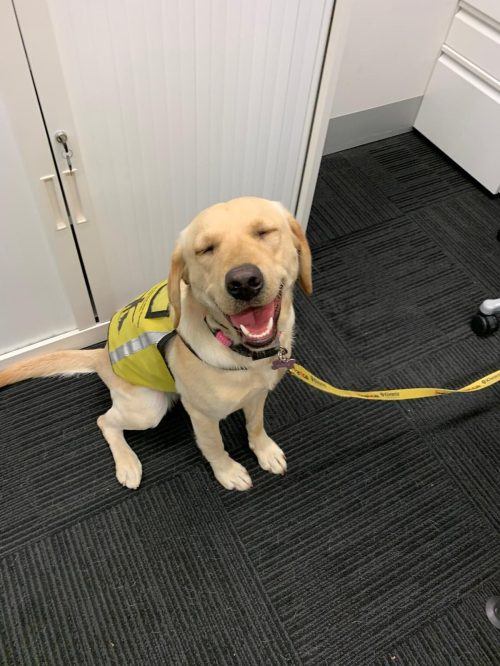 Students and staff will have the chance to hang out with some very well-behaved, (and very adorable!) puppies, who will soon become assistance dogs.
It's been a difficult past few years living with, and adapting to the impacts of the pandemic. We strongly encourage students and staff to take his opportunity to de-stress, whilst also having the opportunity to learn about CSTDA's puppy raiser program.
There wills also be current and previous puppy raisers on-hand, who can talk a bit about their experiences to anyone who is curious.
No registration is required to attend.
Make sure you follow the Being COVID-Safe on Campus guidelines at all times.