To help La Trobe minimise how much of our waste goes to landfill, we have a range of recycling services at our campuses. If you're in Bendigo, you might have noticed some new bins around the place, so here's a rundown of some of the latest additions and how they can help you to recycle your waste!
Organic waste recycling
Some new green organic recycling bins have popped up in the LSU building as well as residential kitchens, and they're hungry for your organic waste!

So next time you're having lunch, make it food-waste-free by disposing of your scraps in these bins.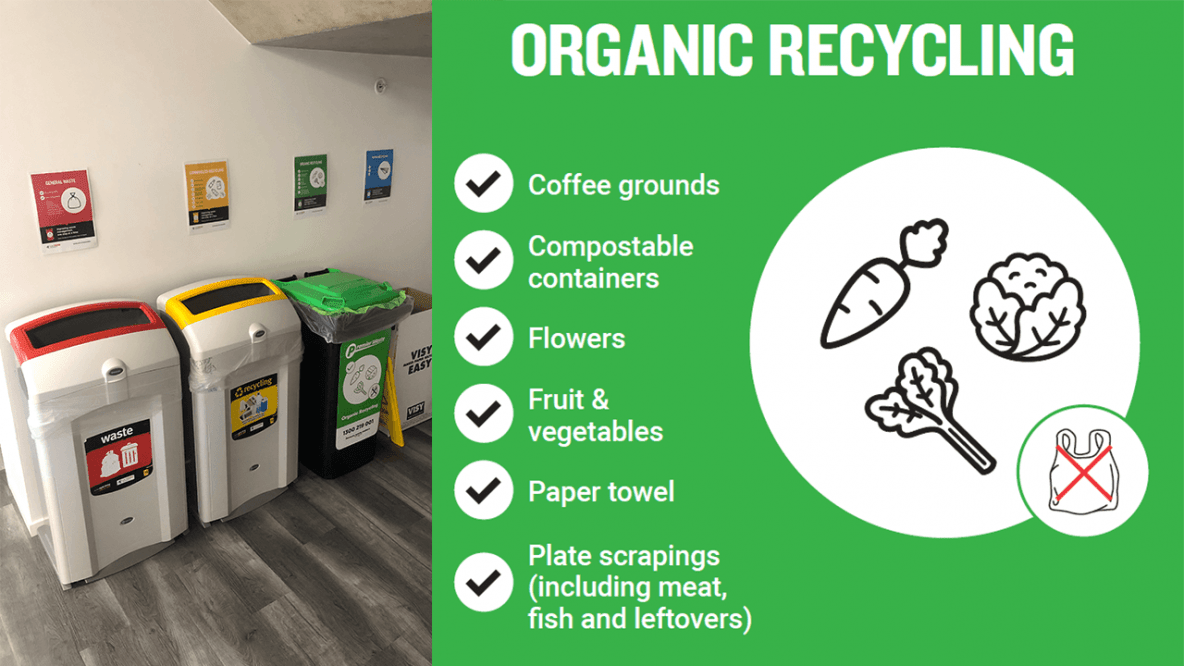 What happens to the organic waste? As part of our plan to be Net Zero by 2029 – and by 2022 in the regions – we have an on-site composting unit at the Bendigo and Melbourne Campuses that turns all our organic waste into fertiliser for our gardens, helping to reduce greenhouse gas emissions. Check out the video below to find out more!
Soft plastic recycling
Heard of the scrunch test? If you've got soft plastic waste that can be scrunched into a ball, that means it can be recycled in the soft plastic recycling bin located on Level 1 of the LSU building – look out for its orange lid.
Remember you can recycle your household soft plastic waste by disposing of it at a REDcycle soft plastics recycling bins located at your local supermarket.
What happens to the soft plastics? The plastics are processed and turned into all sorts of useful items, such as outdoor furniture and bollards.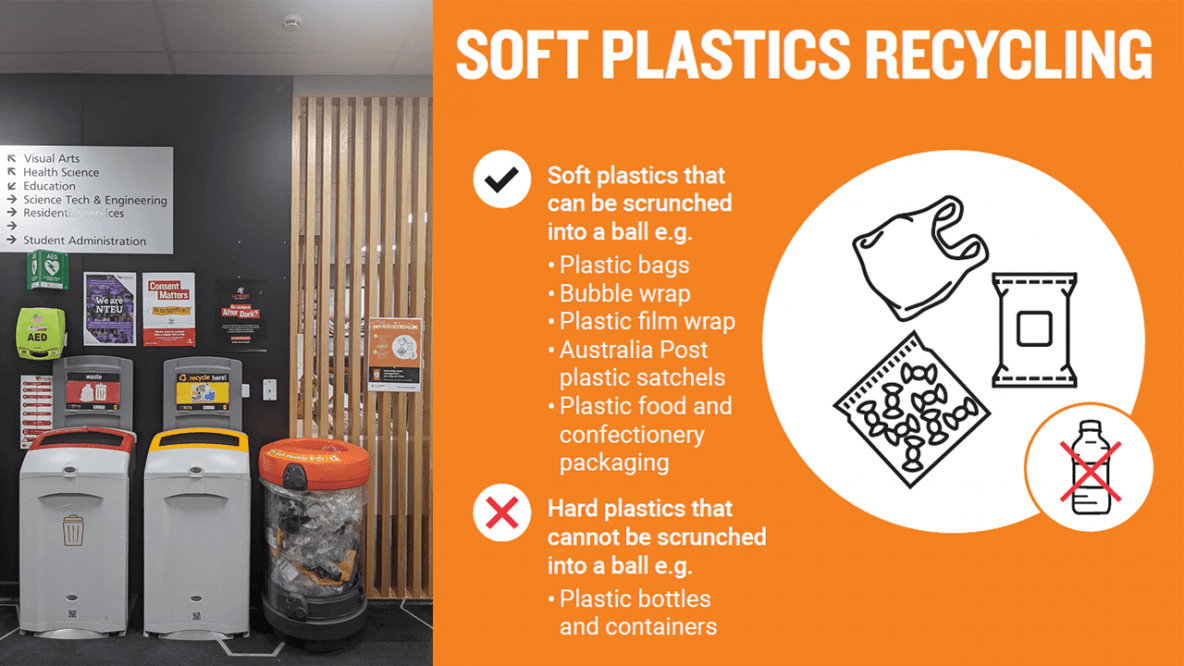 Battery recycling
Batteries contain dangerous heavy metals which can pollute our soil and waterways or poison our plants and animals if they're disposed of via landfill. Instead, deposit your batteries via the battery recycling banks located in the LSU building and the Common Room so they can be sorted and recycled into new batteries and other products.
By recycling your organic and soft plastic waste – or your batteries – in the right place, you're helping to prevent it from going to landfill and you'll also help to reduce greenhouse gas emissions! For more information on recycling at La Trobe, visit the Sustainability website.