Do you have preschool-age children in your life? Here's a fun campus experience to share with them!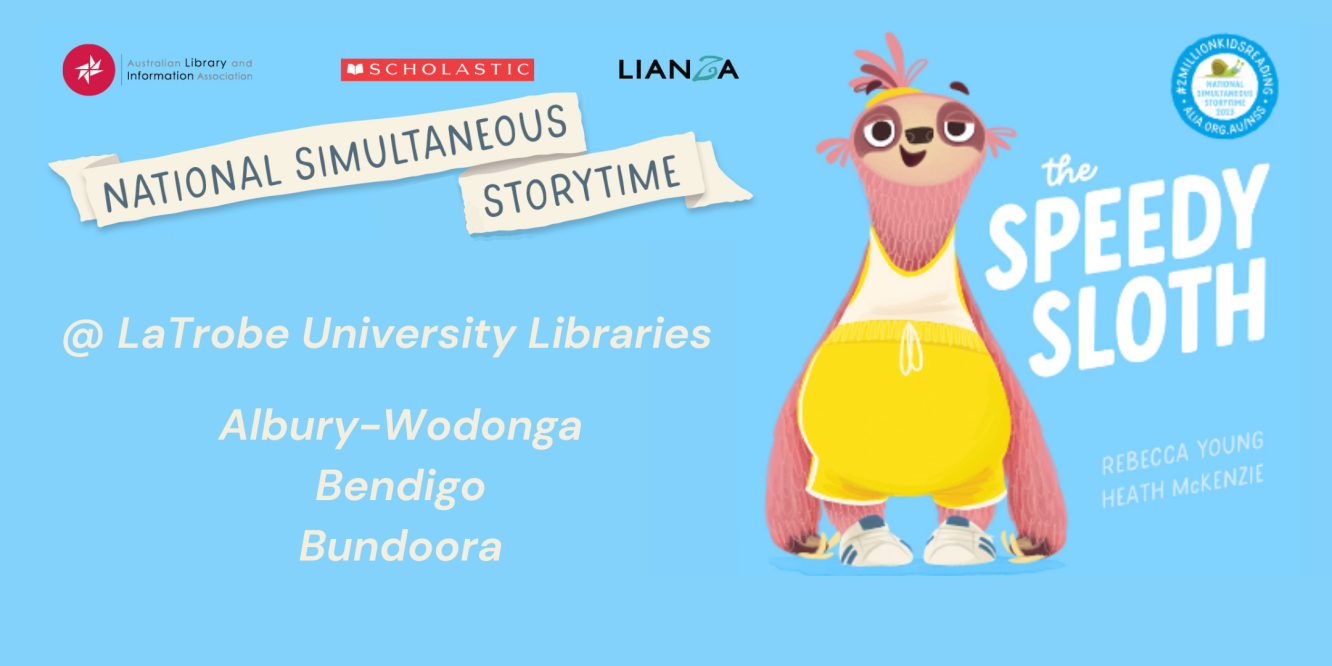 Join us at the Library to read, sing, dance and create with National Simultaneous Storytime! Enjoy an entertaining session of storytelling with our local kindergartens as well as Education Masters' students and guest readers from across the University.
Parents, grandparents, carers, staff and students with kids are all welcome.
If you've been looking for an opportunity to introduce your pre-schooler to campus, NSS is the perfect outing. Join storytime, borrow a book from our extensive children's collection, pack a picnic and go adventuring in our beautiful grounds. Everyone will have earned their nap time by the afternoon!
Date: Wednesday 24 May
Time: 10.45 am – 11.45 am
Locations:
David Mann Library, Albury-Wodonga Campus
Heyward Library, Bendigo Campus
Borchardt Library, Melbourne (Bundoora) Campus
Registrations open on Wednesday 17 May at 7:45 PM